The First Teaser For Selling Sunset's Spin-Off Show Selling The OC Is Full Of Drama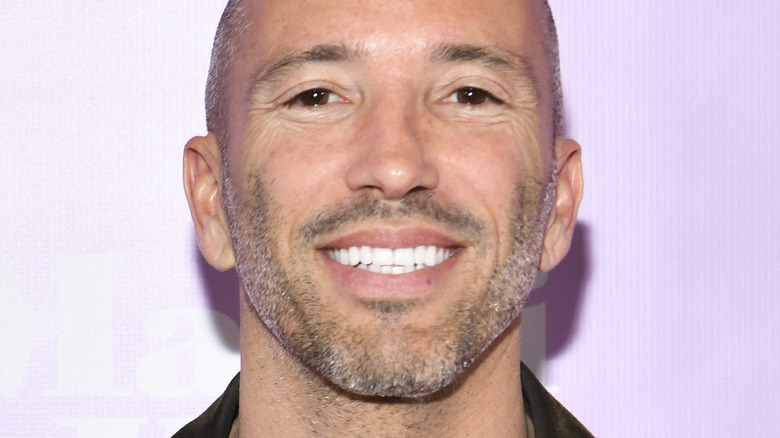 Rodin Eckenroth/Getty Images
The Orange County claws are out — because "Selling Sunset's" spin-off show "Selling the OC" has officially dropped its first trailer!
On May 6, during the reunion of "Selling Sunset," fans got the first official glance at the new series and learned the cast members that will be bringing all the drama. Under the direction of Brett and Jason Oppenheim, the spin-off stars a number of real estate agents including Brandi Marshall, Alexandra Hall, Austin Victoria, and Polly Brindle. Working in the Oppenheim Group's second office in Newport Beach, it's clear "Selling the OC" is nothing short of luxe listings and low-blow fights.
According to Jason, the spin-off series could be just as big as "Selling Sunset," which became the number one show on Netflix when episodes of Season 5 dropped, per Forbes. In fact, he told E! that the cast members of the OC "didn't leave anything on the table" when it comes to the drama. "I would argue that Netflix and production are also equally excited ... Like everyone knows it's gonna be a huge show," Jason further told the outlet. And maybe the real estate broker was right because there is so much drama, which fans got a peek at in the new trailer.
Selling the OC is all about careers, competition, and catfights
Within 15 seconds of the new "Selling the OC" trailer, the drama already heats up with cast member Polly Brindle stating, "She's the worst person in the world." In the two-minute-long trailer, "Selling Sunset" fans are welcomed into the OC and Newport Beach office of the Oppenheim Group where competition for the agents is big — hence the $20 million listing the agents talk about in the trailer — but the catfights are even bigger. During the snippet, the drama is not fully unpacked, and there is no telling who the drama is about — but it's certainly there! 
During the trailer, one of the most jaw-dropping moments comes when Brindle accuses an unnamed party of sleeping with married men (her words were certainly more explicit!). Notably, Brindle's presence on the program seems to be one of an alpha female. According to her Oppenheim Group bio, the England native started modeling at age 15 and took residence in cities such as Barcelona and Paris amidst her bustling 20-year fashion career — before finally making her way across the pond to the OC.
And while no release date has been set for the spin-off, the cast members of the original "Selling Sunset" will certainly be glad to get the heat taken off of them for a while (looking at you, Jason and Chrishell!) — as "Selling the OC" star Brandi Marshall graces the trailer stating, "These people are crazy. That's all I'm going to say."