Inside Amber Heard's Tense Relationship With The Mother Of Johnny Depp's Children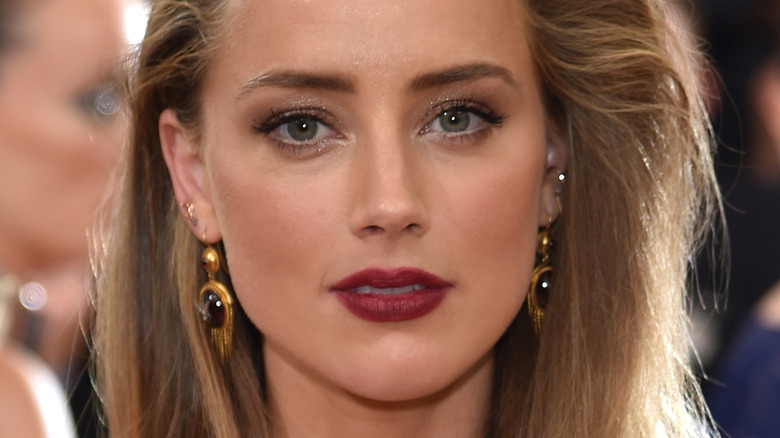 Dimitrios Kambouris/Getty Images
Breaking up is hard to do... just ask former "Pirates of the Caribbean" star Johnny Depp and ex Vanessa Paradis.
As you may recall, Depp and Paradis first became an item way back in 1998, per Daily Mail. "The thing is, I loved him before I was with him, but we had met," Paradis once famously confessed to The Times about the instantaneous chemistry she shared with the father of her two children, Lily-Rose and John Christopher 'Jack'. "I remember perfectly the first time. He just shook my hand and I thought, 'OK, that's it'... He didn't only look good, everything was good. He was so sweet, so different. He just seemed like a good person. I just knew... there was no one better." Alas, what goes up must come down and in 2012 the couple called it quits. "The last couple years have been a bit bumpy," Depp told Rolling Stone in 2013. "At times, certainly unpleasant, but that's the nature of breakups, I guess, especially when there are kiddies involved." 
Enter: Depp's next love interest and eventual wife Amber Heard. But how did Paradis and Heard really get along? The answer may or may not surprise you...
Amber Heard was allegedly jealous of Vanessa Paradis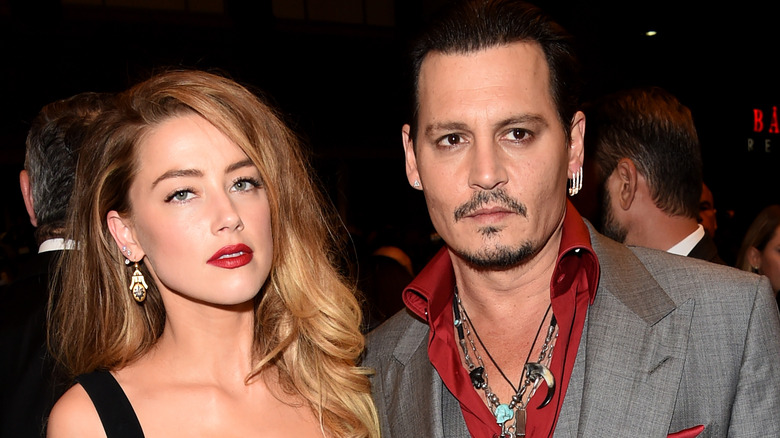 Jason Merritt/term/Getty Images
As William Shakespeare once waxed poetic, "O beware, my lord, of jealousy; It is the green-eyed monster which doth mock the meat it feeds on."
According to one source, Amber Heard was so jealous of Johnny Depp's former flame that she even made him get rid of his yacht... one that he named after Paradis and their two children. "Johnny loved that yacht. But he bought it for Vanessa," the source told Us Weekly in 2015. "And Amber is still jealous of her." To make matters worse, Depp claimed that Heard's relationship with his children wasn't great either. "My daughter Lily-Rose did not come to the wedding," Depp revealed in his courtroom testimony on April 20. "She and Ms. Heard were not on particularly great terms, for several reasons." According to Depp, Heard struggled with wanting Depp all to herself. "[Amber] had to have me there at all times for her own needs," he said. 
Even still, it's reported that Paradis was happy that Depp had found love again with Heard. "There's no drama," a source dished to Us Weekly in 2014. "Vanessa wished him happiness. She's not bitter, she's happy."
Vanessa Paradis came to Johnny Depp's defense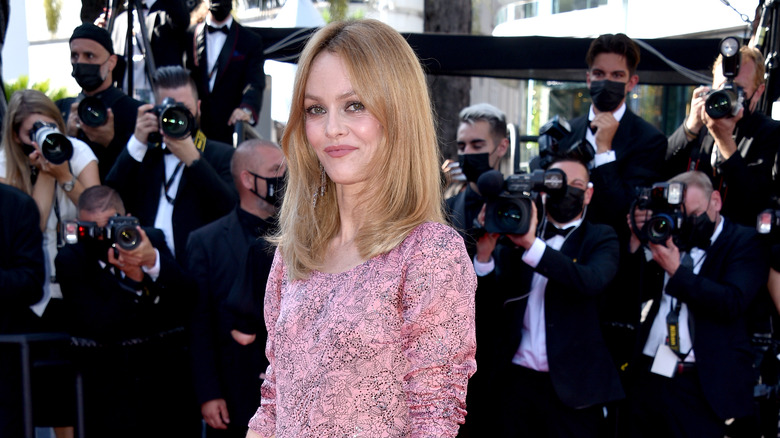 Lionel Hahn/Getty Images
It appears, however, that Vanessa Paradis was none too pleased in the aftermath of Johnny Depp and Amber Heard's highly tumultuous divorce — namely when it came to Heard's allegations of abuse. 
"Through all these years I've known Johnny to be a kind, attentive, generous and non-violent person and father," Paradis said in a witness statement for Depp in 2020 during his case against News Group Newspapers, Ltd (via Page Six). "I am aware of the allegations which Amber Heard has publicly accused Johnny of for more than four years now. This is nothing like the true Johnny I have known, and from my personal experience of many years, I can say he was never violent or abusive to me," she continued. "I have seen that these outrageous statements have been really distressing, and also caused damage to his career because unfortunately people have gone on believing these false facts." 
Something tells us these two won't be meeting for coffee anytime soon...