Larry King Reveals Secret Battle With Lung Cancer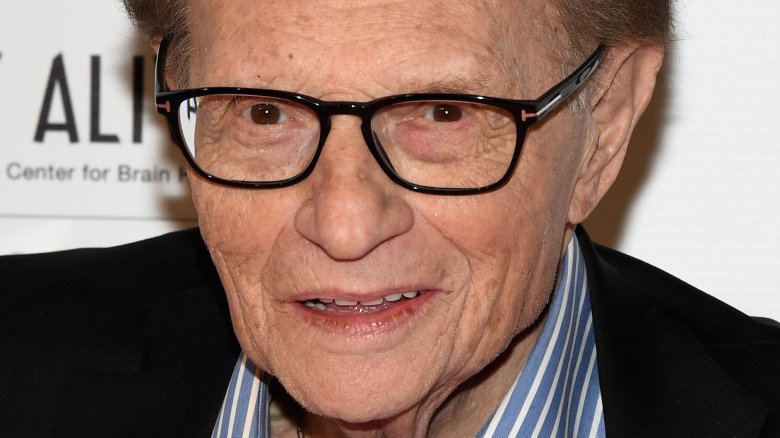 Getty Images
The TV host has been keeping a major secret from the public.
Speaking with Us Weekly, Larry King revealed that he'd been diagnosed with lung cancer during a routine physical with his doctor. "I go for my checkup and they say, 'Let's do a chest X-ray, and the doctor said to me, 'Something looks funny,'" he told the magazine. "They said the spot looked pretty small. ... I then did a CAT scan then a PET scan and then he said to me, 'You have lung cancer, but it looks very small, in the beginning stages.'"
Afterwards, King had surgery at Los Angeles' Cedars-Sinai Medical Center to remove the cancerous spot. "The doctor said to me, 'It was malignant but you were in the first stage. If it had stayed and we didn't find it, you would have had trouble in two or three years, but we got it and you were lucky,'" King recalled.
Thinking of his latest X-ray, King, 83, said, "It was fun to see where that spot was and there is no spot now. They took off 20 percent of the lung."
Fortunately, King is doing better. He even returned to work just two weeks after his surgery, and it's clear that he won't be slowing down anytime soon. "I will probably die on the air. I have beaten so many things health-wise to feel this good now. I have no plans to retire," King—who, over the course of his life, has had a heart attack, bypass surgery, and prostate cancer—announced. "I've never ever felt better than I do now."
Glad to hear that the Larry King Now star is doing well!
While we wait to hear if King further discusses his cancer battle, read up on all the celebs suffering from life-threatening diseases.