Mandy Moore Engaged To Taylor Goldsmith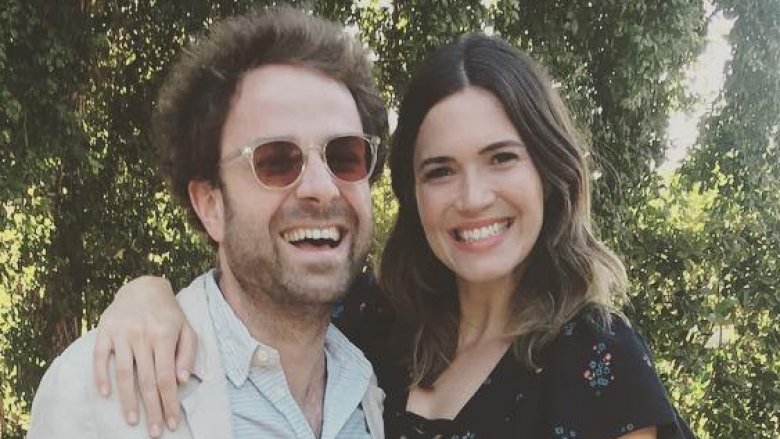 This Is Us star Mandy Moore is reportedly engaged to her boyfriend of two years, Taylor Goldsmith, according to her TV co-stars Chris Sullivan and Jon Huertas.
"I was just in the studio with her her boyfriend, well now fiance, Taylor," Sullivan told Entertainment Tonight on Wednesday, Sept. 13, 2017, confirming reports posted earlier that day. "He didn't say a word! He seemed a little effervescent, but he's always pretty effervescent ... I know him very well," Sullivan revealed. "He's quickly becoming one of my favorite people, and he and Mandy are an incredible couple."
Sullivan went on to say that Moore broke the news to her TV family over their group text chain. "She just sent out an alert over our family text chain, so I can't wait to hear about it," he said. "She just sent a photo and just wanted us all to know that this just happened, and so then we went on a response spree for about a day and a half," he added. "I'm a huge fan of GIF'ing! I GIF the s**t out of that text chain, and I feel like it's appreciated!"
Naturally, Huertas was also thrilled with the news, telling Entertainment Tonight, "I think it's amazing. Good for her. I'm happy for her. Taylor is an amazing guy. I love him so much. I love Mandy so much. I'm really happy that they're going to be joining the club!"
Moore, 33, was previously married to musician Ryan Adams. Their divorce was finalized in June 2016.