Chrissy Teigen Dismisses John Legend Split Rumors On 4-Year Anniversary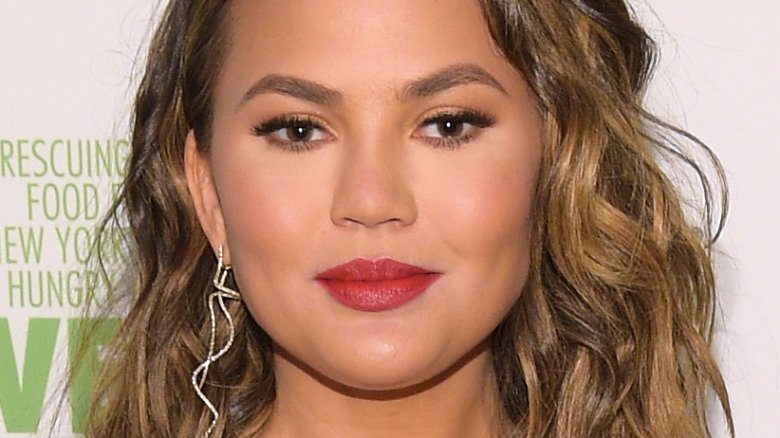 Getty Images
Chrissy Teigen has some strong words for those who gossip about her marriage.
The Lip Sync Battle co-host and her musician husband, John Legend, celebrated their four-year wedding anniversary in London on Thursday, Sept. 14, 2017. But first, Teigen took to Instagram to shut down a new round of splitsville rumors raised by In Touch magazine.
Sharing a photo of the gossip rag's story, which featured the headline, "Chrissy & John On the Brink of Splitting," the supermodel wrote in the caption, "Oh in touch go f**k yourselves, you exclusively dumb pieces of trash." Legend, 38, followed his wife's lead, taking to Twitter to deny the allegations. "Don't believe these stories! We good!!!" the "All of Me" singer replied to a concerned fan.
But this misstep didn't ruin their big day, as both took to social media again to express their love. Legend shared a cute photo of Teigen kissing his nose. "Anniversa-date. Married 4 years today," he wrote in the caption. "Met 11 years ago yesterday. I love this woman deeply."
Meanwhile, Teigen, 31, posted a glamorous snapshot of the pair striking a pose together. "Do you know what to-day is #itsouranniversary," she wrote. Seriously, how sweet are these two?
As Nicki Swift previously reported, the lovebirds welcomed their adorable daughter, Luna, into the world in April 2016 after undergoing IVF treatments. And they seem to be stronger than ever. "Having a baby is a big challenge for a couple," Legend told Cosmopolitan in August 2017. "Going through that together strengthens your bond because if you make it through [having a child], you know you can make it through anything." 
The married couple hopes to add to their growing family. "I would definitely adopt or have foster children," Teigen, who has battled postpartum depression, said in July. But she also admitted that she'd like to get pregnant again, adding, "I loved being pregnant."
Happy anniversary, you two! Teigen and Legend clearly have an amazing marriage.