Rosie O'Donnell's Ex-Wife Michelle Rounds Dead At 46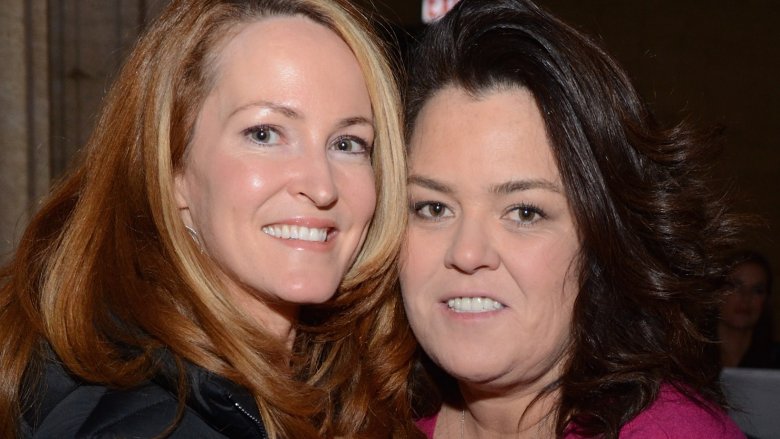 Getty Images
The comedian and actress' ex has passed away.
TMZ reports that Rosie O'Donnell's ex-wife Michelle Rounds died on Monday, Sept. 11, 2017, after an apparent suicide. She was 46 years old.
"I am saddened to hear about this terrible tragedy. Mental illness is a very serious issue affecting many families," O'Donnell, 55, told TMZ. "My thoughts and prayers go out to Michelle's family, her wife and their child."
O'Donnell and Rounds had dated in 2011 before marrying the following year in June. Together, they shared 4-year-old daughter Dakota, whom they'd adopted just months after their wedding. Unfortunately, O'Donnell and Rounds didn't stay together for long. The two broke up in November 2014, and O'Donnell later filed for divorce from Rounds in February 2015, citing "an irretrievably broken relationship" as reason for their split (via People).
Regarding her daughter's unexpected death, Rounds' mother released a statement obtained by TMZ, writing, in part, "If anyone would like to give to the National Suicide Prevention it would also be greatly appreciated. There are so many out there in this world that have demons that they think suicide is the only way out."
Our thoughts are with Rounds' loved ones during this difficult time.