Kevin Hart Issues Public Apology To Wife And Kids Following Cheating Rumors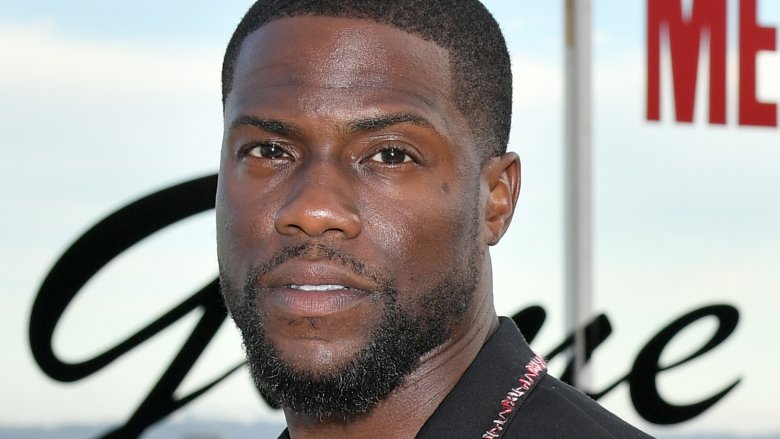 Getty Images
Kevin Hart is coming clean about his mistakes in a very public way.
On Sept. 16, 2017, the comedian took to Instagram to post a video apologizing to his wife and kids for an "error in judgement" that someone is now allegedly trying to use for financial gain.
"You know, I'm not perfect. I'm not going to sit up here and say that I am or claim to be in any way shape or form. And I made a bad error in judgement and I put myself in an environment where only bad things can happen and they did," the Central Intelligence (2016) star said. "And in doing that I know that I'm going to hurt the people closest to me, who I've talked to and apologized to...my wife and my kids."
In the caption for the video confession, he wrote, " Sending so many apologies to my wife & kids. I gotta do better and I will. I'm not perfect and have never claimed to be...I love you all." In the video, Hart is vague about the specifics of the situation. He concludes by saying, "I am not going to allow a person to make financial gains over my mistakes."
According to TMZ, someone allegedly tried to extort the comedian by way of a video that supposedly shows Hart engaging in sexually suggestive conduct with a mystery woman.   
This is not the first time Hart has been shrouded in cheating rumors. In July 2017, there were reports that the star cheated on wife Eniko Parrish with a woman he met at a nightclub in Miami Beach. In the midst of those accusations, Hart responded by posting a photo on Instagram of himself laughing with the caption "#LiveLoveLaugh... SMDH [Shaking My Damn Head]." It's clear the comedian understands that he won't be able to joke his way out of this one.
As Nicki Swift previously reported, Hart and Parrish are currently expecting their first child together.