Ryan Phillippe Accused Of Domestic Violence By Ex-Girlfriend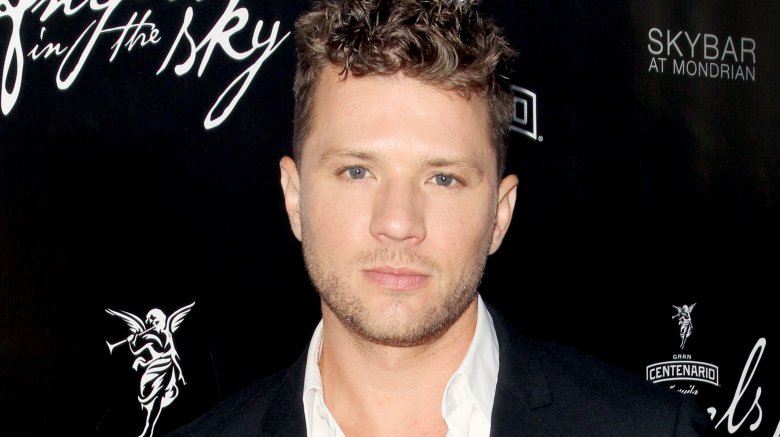 Getty Images
People is reporting that Playboy model Elsie Hewitt has filed a civil lawsuit against actor and ex-boyfriend Ryan Phillippe accusing him of "kicking, punching and throwing her down the stairs."
The lawsuit, filed on Monday, September 18, 2017, pertains to an alleged incident on July 4 at Phillippe's home, where Hewitt had reportedly returned to get her belongings following a party. At one point, the suit alleges, Phillippe "grabbed Hewitt's upper arm so tightly that his grip left heavy bruises on her arm hours later," then "braced his body and violently threw her down his staircase as hard as he could."
Hewitt was reportedly taken to Cedars-Sinai Medical Center following the alleged incident, where she was given an emergency protection order against Phillippe, People confirmed. The order expired on July 12. 
The 21-year-old model, who is also accusing Phillippe of "repeatedly abusing a panoply of legal and illegal drugs" and mixing them with "excessive alcohol consumption," claims she "suffered chest wall pain, abrasions and severe bruising" from the physical altercation. She is seeking "no less than $1 million," according to the report.
Meanwhile, sources for Phillippe, 43, flat-out denied Hewitt's allegations, telling People, "Elsie showed up to Ryan's house uninvited and under the influence a few days after he had broken up with her. She physically attacked Ryan, caused a scene and refused to leave his home. As she was removed from the premises, she claims she fell and injured herself."
The source added, "There is no restraining order presently in place of any kind. At the time it happened, there was a temporary which was terminated only a few days after. She has since tried to seek revenge and fame by sending glamour shots of herself to media outlets with a false story of domestic violence."
People confirmed with the LAPD that police "made a report into the alleged attack," which was then forwarded to L.A. City Attorney. A lawyer for Hewitt also told the magazine that his client filed the lawsuit not for fame or fortune but to speak out against domestic violence.
"She's not going to take a dime, I am not making a dime, [if she wins the case] the money is going to a domestic violence charity," the lawyer said.
The couple reportedly dated from April to July after meeting at Coachella.