Why Did Torrey DeVitto Leave Chicago Med?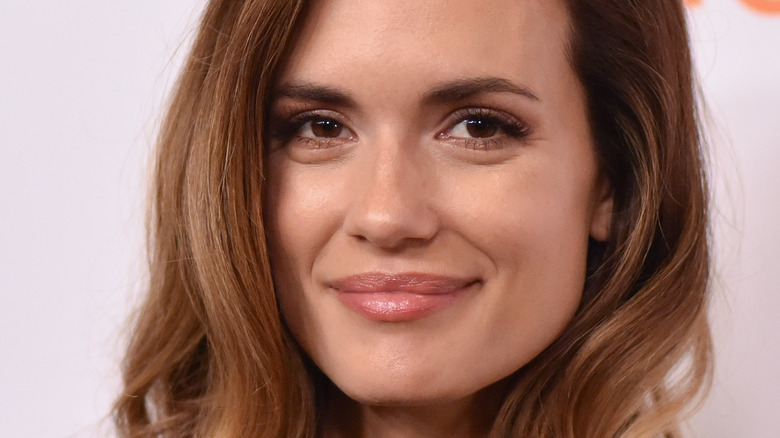 DFree/Shutterstock
There were two notable absences when Season 7 of "Chicago Med" premiered in September 2021. Both Yaya DaCosta, who played Nurse April Sexton, and Torrey DeVitto, who portrayed Dr. Natalie Manning, hung up their scrubs and exited "Chicago Med" during Season 6. The two actors had starred in the popular NBC medical drama since it first premiered in 2015. Diane Frolov, the show's exec producer, told ET that she viewed the loss of DaCosta and Devitto and the introduction of two new characters to the Season 7 cast as a "new beginning" for "Chicago Med."
DeVitto's departure especially left a considerable gap to fill. Dr. Manning was one of the show's lead characters along with her onscreen partner, Dr. Will Halstead, played by Nick Gehlfuss. Their stormy, up-and-down relationship had been a significant plotline throughout the seasons. However, it was finally over for good between the tumultuous two after Manning cozied up to the new man on the ward, Dr. Crockett Marcel, played by Dominic Rains.
After some surgical skullduggery involving the lovestruck new couple, Halstead took the fall to save his ex-lover's skin. However, unable to live with the guilt, Manning came clean and faced the consequences, resulting in her exit from the show. Manning made a brief appearance to wrap up her storyline in the Season 7 premiere. "I'm gonna be OK," she reassured Halstead before loading up her car and driving off into the sunset with her son. So, why did Torrey DeVitto leave Chicago Med?
Did Torrey DeVitto leave Chicago Med or was she pushed?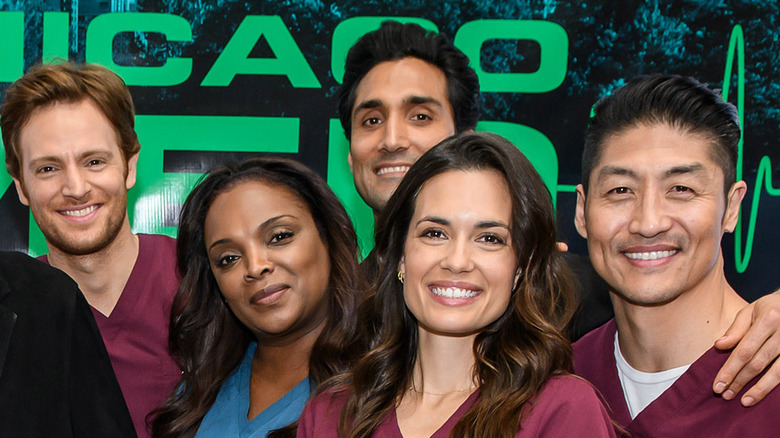 Timothy Hiatt/Getty Images
Did Torrey DeVitto leave "Chicago Med" of her own volition, or was she left with no option? It's a difficult question to answer. Deadline reported that all of the significant cast member's contracts came up for negotiation at the end of Season 6. S. Epatha Merkerson, who plays hospital administrator Sharon Goodwin, and Oliver Platt, who portrays Dr. Daniel Charles, successfully negotiated new deals for Seasons 7 and 8. So did Nick Gehlfuss and Brian Tee.
Yaya DaCosta decided not to renew her contract and move on to pastures anew. She raved about her "six amazing seasons" on the show and thanked all of the cast and crew in an Instagram post. "With love and gratitude... farewell," DaCosta concluded. However, it's not so clear-cut with DeVitto.
She also took to Instagram to announce her departure from the show, but her post had a slightly different tone. "Well, looks like the cat is out of the bag...All good things must come to an end," she wrote. DeVitto said it had been amazing to have been allowed to play Dr. Manning over the years and that she was grateful to the show's producers and fans. "But it is now time for her and me to bow out and say goodbye," she wrote before promising "new adventures" were on the horizon. Was that really the reason Torrey DeVitto left "Chicago Med"? If not, then why did she leave?
Torrey DeVitto is busier than ever since leaving Chicago Med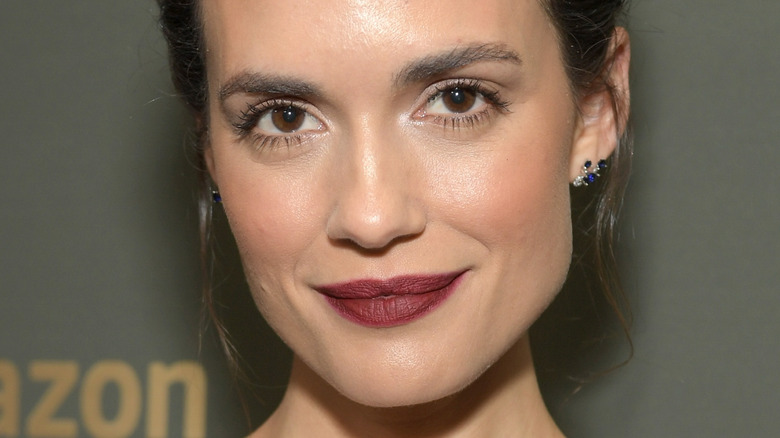 Emma Mcintyre/Getty Images
Torrey DeVitto has not discussed the reason she left "Chicago Med." However, she's certainly keeping herself busy. DeVitto has two projects in the works, "Rip In Time" and "Skelly." The actor is also concentrating on her passion for philanthropy. DeVitto discussed her love of helping others in an interview with Build Series.
DeVitto revealed that she started doing charity work because she sometimes struggled with parts of working in the entertainment industry. "I was like maybe I should just volunteer and get my mind off of all of this," Devitto shared. After some googling, she decided to work with a children's hospice. "I think, you know, it probably gives you just a new perspective," she said.
DeVitto is also refocusing on her lapsed music career, which she let slide after she transitioned into acting full time. She told "The Sessions" that it was challenging to squeeze in any other projects while working on "Chicago Med" full-time. "When you're a series regular, you can't really do much unless it's on your two months you have off," she explained. DeVitto said she hopes to be able to combine her musical skills with her charitable work, which she's becoming ever increasingly focused on. She admitted, "The more and more I grow my craft, and my business and my name, the more and more I can help shine light on the things that really matter to me and that really keeps me going."