Chrissy Metz Is Tired Of Questions About Her Body, Weight-Loss Surgery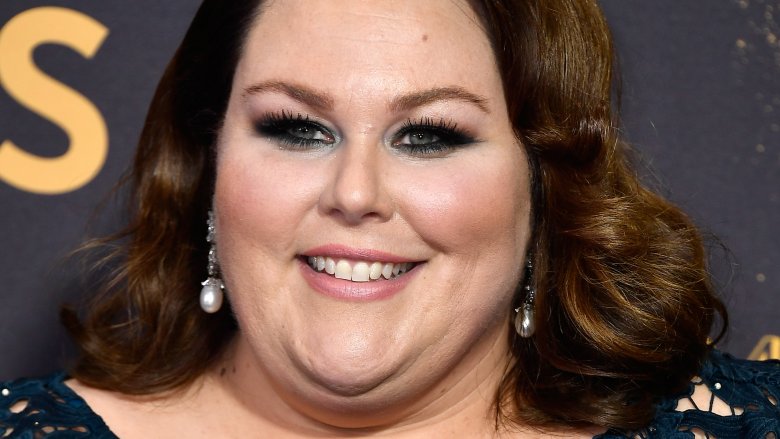 Getty Images
Next topic, please. The This Is Us star just got real about the question she hates the most.
"The question I wish people would stop asking me is, 'Are you having weight-loss surgery? Are you gonna be doing a gastric bypass? Are you?' Um, what?" Chrissy Metz revealed on the Today show on Tuesday, Sept. 19, 2017. "Some people do feel like they're my doctors and they have tried to diagnose me on the internet. So that's...that's weird. 'Cause like, I'm good. I'm good, boo. But thanks! But I'm good."
According to Us Weekly, the Emmy nominee previously opened up about her character Kate's weight-loss journey on This Is Us, as she decided to undergo gastric bypass surgery in the NBC series' first season. "It is a fast fix and it's not always the right answer," the former American Horror Story actress explained during her December 2016 appearance on The Ellen Show. "I think with the character, Kate, she wants a quick fix because it's not about the food. Food is the symptom. We'll get to see all the details."
Metz, 36, also revealed last November that she is contractually obligated to shed some pounds. "In our contact, it did state that would be a part of it, to lose the weight in the trajectory of the character as she comes to find herself," she told TVLine, adding that she doesn't mind. "That was a win-win for me. Because it's one thing to try to do it on your own. But as human beings, it's an ego thing: We're more likely to do something for someone else."
While we wait for the actress to return to the small screen in her hit show's second season premiere next Tuesday, Sept. 26, catch up on the untold truth of This Is Us.