Billy Bush And Wife Sydney Davis Separate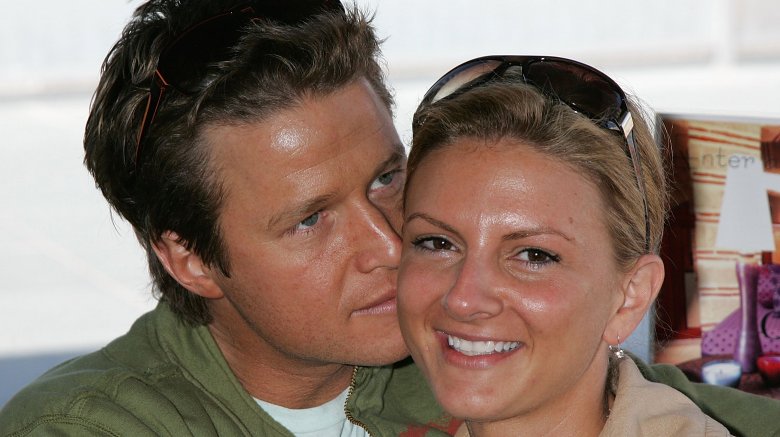 Getty Images
Looks like another personal setback for Billy Bush.
The former Access Hollywood host and his wife, Sydney Davis, have "separated for the moment to evaluate their life together," according to a statement given to Us Weekly by Bush's rep. 
"They love each other and their children deeply and are committed to a bright future," the statement continued. 
The couple, who have been married since April 1998, have three daughters together. 
The separation announcement comes almost exactly six months since Bush broke his silence on the infamous Access Hollywood tape scandal that exposed then-candidate Donald Trump's so-called "locker room talk" remarks. 
In that May 2017 interview with The Hollywood Reporter, Bush spoke of how Davis has supported him through the fall from grace that resulted in him losing his newly-acquired gig at NBC's Today.  
"And my wife, Sydney, knows the environment and the atmosphere I was in at the time, and she knows very well the person she married. She has been very supportive from the very beginning," Bush said. 
The former entertainment show host also said Davis' reaction to the scandal was her simply telling him, "It's not a good moment. You know that?"
At the time of the scandal, however, Page Six reported that Davis was "furious about the tape," and cited sources who said, "She was so furious that she refused to speak with him for a while — and she's still furious. They are having marriage problems. He didn't apologize to her for the embarrassment he caused in his statement."
Yesterday, Bush's rep refuted additional rumors published by Page Six that alleged Davis was the one who wanted out of the marriage. "It is not true that Billy's wife has left him," the rep stated. Bush's lawyer also spoke with the gossip site and confirmed the split, but categorized it as "a short-term break." 
It's been a rocky year for Bush. While we wait to see how this whole thing shakes out with his marriage, get caught up on some of the turbulent moments from his long media career.