The Disrespectful Comment From A Director That Viola Davis Has Never Forgotten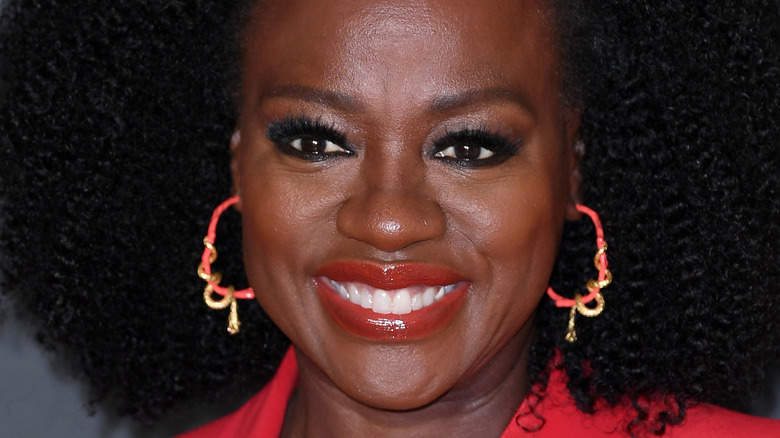 Joe Maher/Getty Images
Viola Davis is a legendary actor known for starring in some major Hollywood films like "Suicide Squad," "Ma Rainey's Black Bottom," and "The Help," to name a few. Throughout her career she has been a trailblazer for women of color and a living testament that anything is possible. Davis has been nominated for an Oscar four times, which stamps her as the Black actor with the most Academy Award nominations in history. 
"You know, there is one place that all the people with the greatest potential are gathered and that's the graveyard," Davis said after winning best supporting actress at the 89th Academy Awards. The "How to Get Away With Murder" star delivered a powerful speech about the stories that need to be told. "Exhume those stories — the stories of the people who dreamed big and never saw those dreams to fruition," she said, "people who fell in love and lost."
While Davis has managed to accomplish great things in her career, it doesn't take away from the hard work, rejection, and painful experiences she had to deal with just to get to where she is today. In fact, one such experience still sticks with her.
A filmmaker once called Viola Davis by his maid's name
Dia Dipasupil/Getty Images
Viola Davis was a guest at the Cannes Film Festival, and during a discussion she opened up about the racial disparities surrounding Black actors in Hollywood, per Variety. Even today, she sees those same issues affecting her gigs. Davis also detailed a traumatizing interaction she experienced with a filmmaker she described as a longtime friend.
"I knew him for 10 years and he called me Louise and I find out that it's because his maid's name is Louise," she said during the "Women in Motion" event. "I was maybe around 30 at the time, so it was a while ago. But what you have to realize is that those micro-aggressions happen all the time." 
Davis also shed light on how colorism is still a crippling issue in the film and television industry. "If I had my same features and I were five shades lighter, it would just be a little bit different," she said. "And if I had blond hair, blue eyes and even a wide nose, it would be even a little bit different than what it is now." But, despite whatever gets thrown her way, the "Fences" star makes sure she continues to thrive and pave a way for other Black women who share the same story. According to BET, Davis is set to star in the movie "The Woman King," which is set to release this fall.