Jon Gosselin Is Finally Making Good On His New Career Path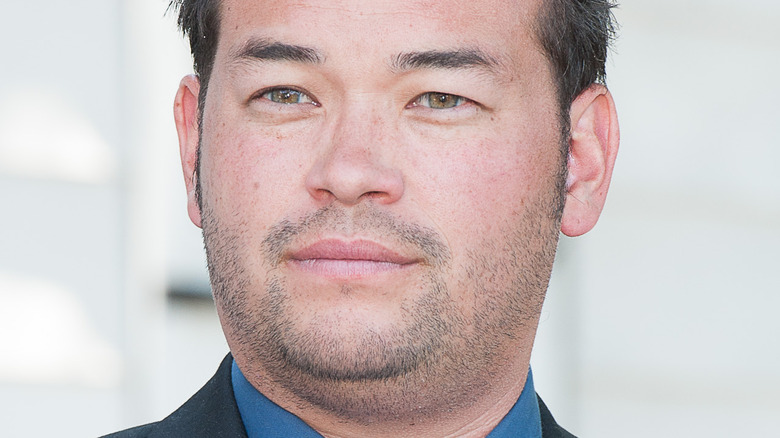 Dave Kotinsky/Getty Images
Best known for appearing on TLC's "Jon & Kate Plus 8", Jon Gosselin, alongside his then-wife Kate and their eight kids — a set of sextuplets and a set of twins — captured fans' attention with their interesting lives (or should we say chaotic?). After all, raising eight kids is no joke!
However, outside of his full-time job as a father, Gosselin has kept busy and continues to earn a living in different ways. In 2015, People reported that the reality TV star had taken up DJing — something he apparently enjoyed doing. "I love it," he admitted to the outlet. "The hours are great. I get to go out, have a good time with all my friends, play the music I like to hear and have the day to myself." The following year, Gosselin told Entertainment Tonight about his part-time restaurant job. "I only work there 8 hours a week, because I like to do it," Gosselin admitted.
Now, several years later, Gosselin has found himself in a new career. Spoiler alert: Drake might want to watch his back!
Jon Gosselin released a song
On May 18, Jon Gosselin took to Instagram with a teaser announcing the release of a new project with his musical partner DJ Casper. "I'm excited the new song 'Voicemail' with my partner @djcasperdjc comes out this Friday!! 5/20/2022," he wrote in the caption. Gosselin also hinted that he and Casper would be releasing more songs together in the future.
True to his words, Gosselin dropped "Voicemail" on May 20 and, once again, he updated fans on Instagram. "Please share, download and repost my new single 'Voicemail,'" he wrote alongside a preview clip of the hip-hop song.
Gosselin's new song comes only a few months after telling Dr. Oz of his plans to go into music as a way of telling his story to the world. "Everybody wanted me to write a book, so I was like, 'OK, I'll write a book," he said. "But I'm not like a 'book person.' But what if I did — I've been deejaying for so long — what if I lyricized the book?" Going by all of the drama surrounding Gosselin's family life, we have no doubt he has a lot to say. So yeah, Jon, go ahead and tell that story!