The Shady Truth About Leonardo DiCaprio's Dating History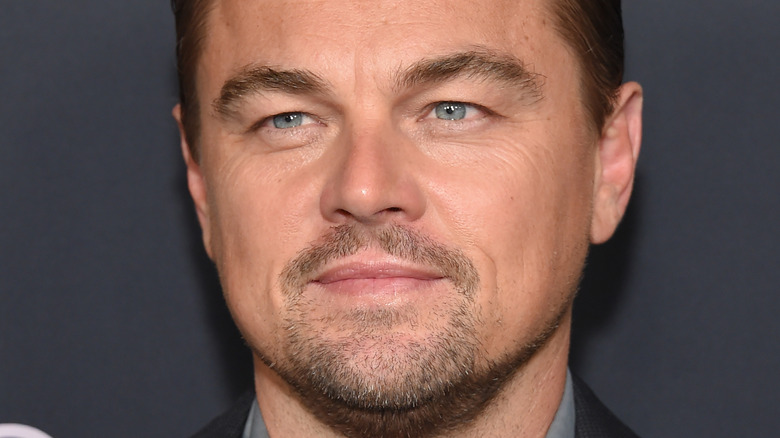 DFree/Shutterstock
"Titanic" megastar Leonardo DiCaprio has had a string of high profile romances with beautiful women in Hollywood; some of them fun, and some of them loaded with drama. Us Weekly reported that when he dated Czech model Eva Herzigova in 1998, it was actually a secret affair as she was married to Bon Jovi drummer Tico Torres at the time. The outlet also reports that he had short and sweet romances with Naomi Campbell, Helena Christensen, and Liv Tyler. 
However, he continued to display questionable behavior with others. New York Daily News reported that his 15-month relationship with Kristen Zhang from '96-'97 ended because she'd had it with his "posse of young model-hounds."
There is a running joke in Hollywood that "The Man In the Iron Mask" star has a taste for dating women much younger than him, and despite greater scrutiny on power imbalances in the industry, he doesn't show signs of stopping.
Leonardo DiCaprio doesn't seem to date women over 25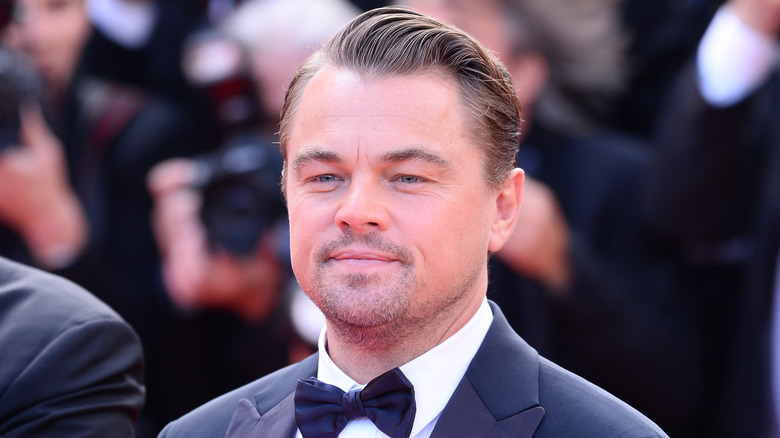 Isaaack/Shutterstock
"The Wolf of Wall Street" star Leonardo DiCaprio, who celebrated his 47th birthday in November 2021, apparently never dates a woman older than 25, and someone has done the math to prove it. In 2019, a Reddit user posted a data chart that suggests as DiCaprio ages, his girlfriends do not, with the average age of his partners coming in at around 22.9. They used British tabloids as their sources, and the chart actually spans 20 years, beginning in 1999 and ending in 2019. The chart lists some of his more notable partners from that decade, including models Gisele Bündchen and Bar Refaeli, and actor Blake Lively. The "What's Eating Gilbert Grape" star dated both Bündchen and Refaeli for five years, both those relationships ended when both women were  23 and 25, respectively. Lively was 23 when they briefly dated.
Bundchen, who is now married to football legend Tom Brady, wrote in her memoir, "Lessons: My Path to a Meaningful Life," that she broke it off with "The Departed" star because she wanted to change and to grow, doing "some serious soul-searching" while DiCaprio "stayed the same," per USA Today. Well, one thing that certainly hasn't changed since then are his dating habits. Now, DiCaprio is currently dating model Camila Morrone, who according to Harper's Bazaar is 23 years his junior, meaning that she was born the same year that "Titanic" was released.
Leo's dating habits are no secret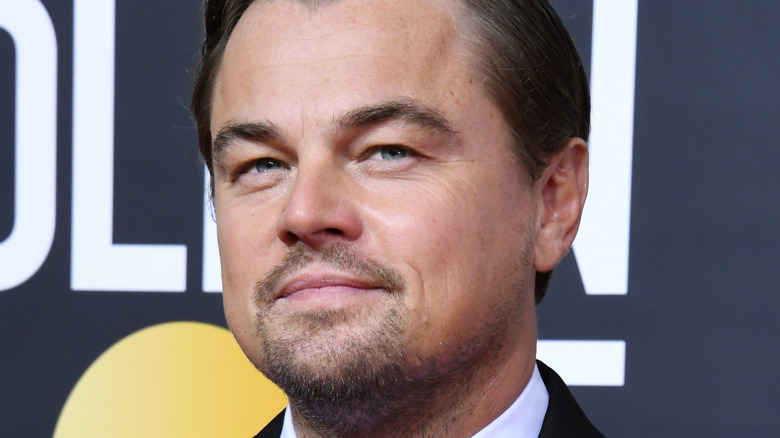 Jon Kopaloff/Getty Images
Leonardo DiCaprio's dating habits haven't gone unnoticed by comedians looking for someone to rake across the coals, and his apparent under-25 age requirement has launched a thousand jokes. In 2020, during his final Golden Globes hosting stint, British comedian Ricky Gervais went no-holds-barred on DiCaprio's penchant for dating the younger lasses. "'Once Upon A time In Hollywood' [was] nearly three hours long. Leonardo DiCaprio attended the premiere and by the end his date was too old for him," the "After Life" star quipped. "Even Prince Andrew was like, 'come on Leo, mate ... you're nearly 50, son!" Ouch. We bet DiCaprio needed some aloe for that epic burn.
"Trainwreck" star Amy Schumer made sure to sneak in a zinger at the "Romeo + Juliet" star during her 2022 Oscars hosting gig. "He has done so much to fight climate change and leave behind a cleaner, greener planet for his girlfriends," she deadpanned. Schumer later revealed in April that the "Don't Look Up" star and his partner Camila Morrone were actually in on the joke and green-lit it before it was ever said. "He said, 'Go ahead,'" Schumer told Howard Stern on his radio show on April 13. "They don't care." So at least we know DiCaprio doesn't mind being lampooned about his shady dating history.