Olivia Newton-John Opens Up About Second Battle With Breast Cancer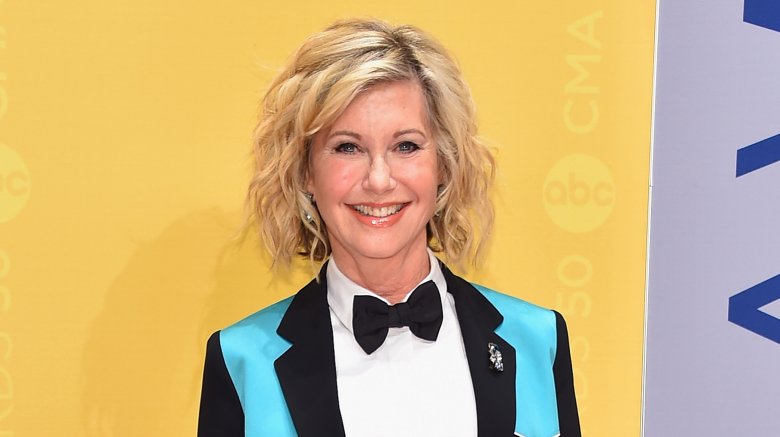 Getty Images
The "Physical" singer's breast cancer returned and spread to her lower back earlier this year after 25 years in remission. 
Olivia Newton-John sat down with Today's Natalie Morales to discuss her diagnosis and treatment during her second fight against cancer on Thursday, Sept. 21, 2017, E! News reported. "I would kind of grit my teeth and take a couple of aspirin and go on," she said, having misread the early signs and performed through the pain, which she initially thought was due to sciatica.  
"I guess I was sort of surprised," Newton-John added of her cancer diagnosis. "And I never would have associated because, in my mind, it was over. I had finished with it."
The 68-year-old revealed how she consulted with her Olivia Newton-John Cancer Wellness and Research Centre in Melbourne, Australia to work out a plan. She uses a combination of photon radiation and natural wellness therapies, such as herbal supplements and meditation, for treatment, as well as medical cannabis to ease her severe pain when walking. 
"People have this vision from the '60s of people just sitting around, you know, getting stoned, and I think it's not about that," Newton-John said. "This plant is a healing plant. I think we need to change the vision of what it is because it helped me greatly and it helped with pain and information."
When asked about looking at her prognosis, the singer-actress admitted, "I think that can be really depressing, and I'm not going to be one of those statistics. I'm going to be fine," adding that she'll "probably deal with" cancer for the rest of her life. But she considers herself a cancer thriver. "A survivor sounds like someone clinging onto a lifeboat," Newton-John told Morales. "To me a thriver is someone that's already off the boat and on land." 
As Nicki Swift previously reported, the Grease star announced her cancer's return on Facebook in late May 2017. She told People in June that she felt "totally confident" she would be fine, having successfully beaten breast cancer in 1992.
While we wait for further updates on the singer's condition, read up on Olivia Newton-John's dark and tragic past.