The Tragic Death Of Survivor Star Clay Jordan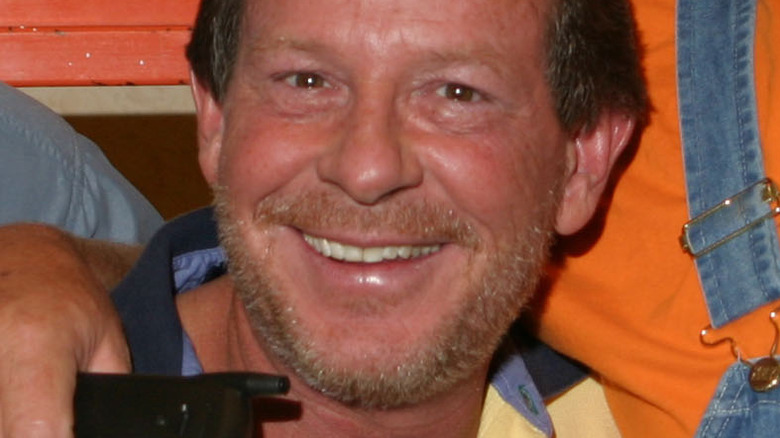 Mark Johnson/Getty Images
Clay Jordan — most popular for appearing on "Survivor: Thailand," in the early 2000s has died. He was 66. Per People, Jordan was one of the over 50,000 candidates that applied to be on the show, eventually finishing in second place. "It was a crazy experience," Jordan said to People in reflection on his time on the show. "Who'd ever think that someone like me would be running around on the beach in Thailand? I feel very blessed to have had the experience, and I'd do it all over again!"
Following his time on "Survivor: Thailand," Jordan maintained a low profile and has been mostly out of the public eye for years. According to his Facebook, Jordan lived in Monroe, Louisiana, and worked at a company called Industrial Fabrics.
Despite his appearance on "Survivor" nearly two decades ago, Jordan is remembered for his grit and tenacity on the show. No doubt, he will be missed by his fans and loved ones!
Clay Jordan died after a brief illness
On May 19, Shanda Jordan — Clay Jordan's daughter — announced the reality star's death in a Facebook post. "Clay Brooks Jordan, my sweetheart of a Dad, went to heaven to meet Jesus and be reunited with his beautiful bride," she wrote. "We love you, Dad! You will forever be my HERO!" Though Shanda did not reveal the cause of Clay's death, People reported that he died following a brief illness.
The news of Clay's death came only one day after Shanda shared that he was in ICU. "Please say prayers for my Dad," she wrote in a Facebook post. "God has a plan, and whichever way that may be, I just do not want him to suffer. Please say prayers. I will update more later."
Clay's tragic death comes in the wake of his wife, Linda Sue's passing. According to a Facebook post by Shanda, Linda Sue died on February 17. "I am still in shock and my heart aches so very much, but I find comfort in that she isn't hurting or having to deal with her kidney disease any longer," the post read. According to the Tribute Archive, Linda got married to Clay on October 9, 1976, and were loving parents to two children: Shanda and Andy. Alongside their kids, Clay and Linda are survived by their grandchildren.