Reese Witherspoon Shares What People Might Not Know About Zoe Kravitz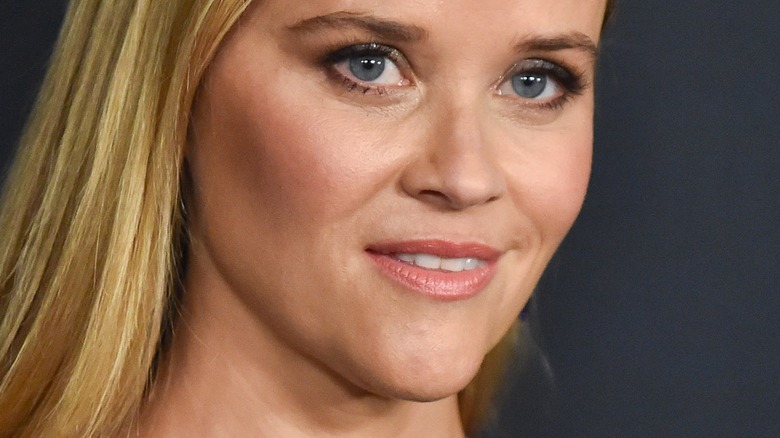 DFree/Shutterstock
Zoë Kravitz may have been born into the spotlight, but she has built her own stellar reputation in Hollywood for her skills and unique spirit. The "High Fidelity" star's parents are, of course, actor Lisa Bonet and rock star Lenny Kravitz. However, she's definitely been able to carve out a career of her own.
While Zoë is known today for her work as an actor and model, she admitted to ELLE UK in February that being associated with her famous parents did come at a price. "There was a little bit of embarrassment around what came with my last name. People would always assume that if I got a job, it was because of that. That was hard," she explained, adding, "But I was incredibly privileged. I got an agent easily. I'm not going to pretend like it didn't help me get into the room." 
In March 2022, Zoë hosted "Saturday Night Live" and received support from her proud father. "To see you shine in the same building where your grandparents met and worked was surreal. You were perfection. I love you endlessly," the "Are You Gonna Go My Way" hitmaker wrote in an Instagram post. He paired the loving words with a picture of himself and his daughter backstage at 30 Rock. It seems it's not just her family who sees Zoë's natural gifts, as her co-star, Reese Witherspoon, shared a touching message to honor her.
Reese Witherspoon honors Zoe Kravitz for Time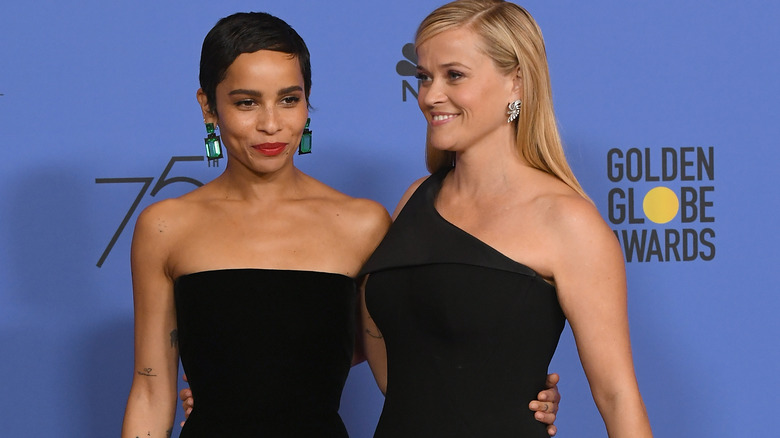 Kevin Winter/Getty Images
Zoë Kravitz has been honored by Time's 100 Most Influential People of 2022 list. The "Catwoman" actor was fêted by her friend and "Big Little Lies" co-star Reese Witherspoon, who had glowing words for Kravitz and her creative spirit. "Zoë Kravitz defies definition," the "Legally Blonde" star said. She went on to say, "She contains multitudes and stands fully formed in her beauty, her intelligence, her grace, her humor, her strength. Part maverick, part savant, mostly just ... cool. Cool like Dylan. Cool like Cash. Cool like Nina Simone."
Among her many gifts, Witherspoon revealed that Kravtiz's sense of humor was a major source of support for Witherspoon during their work on "Big Little Lies." She explained that Kravitz made her "laugh during endless night shoots and always pushed the comedic tension between our characters onscreen." Witherspoon continued: "She brings an edgy humor to all her work — and to dinner parties, if you're looking for a perfect guest."
Kravitz and Witherspoon have proven to have a real friendship outside of their working relationship. As previously reported by People, Witherspoon attended Kravitz's wedding to Karl Glusman in Paris in 2019. In addition to that, they were spotted going out for lunch with Witherspoon's daughter, Ava, in New York in 2017, per Just Jared.