Blink-182 And More To Perform At Chester Bennington Tribute Concert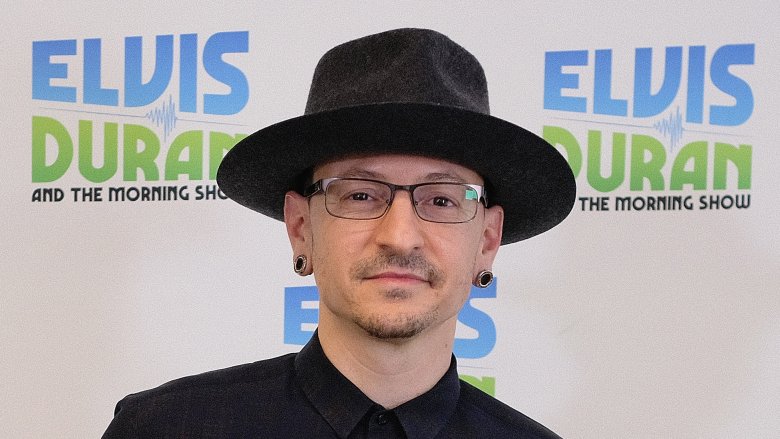 Getty Images
The line-up for Linkin Park's concert memorial for Chester Bennington is coming together.
According to Page Six, a rep for the band has confirmed that Blink-182, singer Kiiara, and members of rock bands System of a Down, Korn, Avenged Sevenfold, Bring Me the Horizon, and Yellowcard are set to join the Hollywood Bowl tribute concert celebrating Bennington's memory on Friday, Oct. 27, 2017. 
Specifically, the website noted, the musicians who have signed on to perform so far include "all members of System of a Down except singer Serj Tankian, Korn's Jonathan Davis, Bring Me the Horizon's Oliver Sykes, Avenged Sevenfold's M. Shadows and Syn Gates, Yellowcard's William Ryan Key and Kiiara."
As Nicki Swift previously reported, Bennington passed away on July 20, 2017 at 41 years old. He had died by suicide. Linkin Park's tribute concert announcement coincided with the release of their new music video for "One More Light" on Monday, Sept. 18, which honored their late lead singer. "'One More Light' was written with the intention of sending love to those who lost someone. We now find ourselves on the receiving end," band member Mike Shinoda said in a statement. "We are so very grateful [to our fans]."
Shinoda opened up about the loss of his dear friend earlier this week during an interview with Los Angeles' KROQ. "It'll be super, super hard," he said of performing in the concert, adding that he hopes it will shine light on Bennington's optimism and life. "When he'd walk in the room, there was such a positive, funny, upbeat energy, and that's what we wanna get out of this show...I know it's gonna be a roller coaster of emotion, but when we talk about this and when we're focusing on the show, it's really about, like we say, celebrating life" (via Entertainment Tonight).
The one-night-only event will be hosted by Linkin Park, with the proceeds benefiting the Music For Relief's One More Light Fund. Tickets go on sale on Friday, Sept. 22. For more information, visit LinkinPark.com. 
While we wait for more details about the concert, read up on the untold truth of Chester Bennington.