The Life And Tragic Death Of The Original Star Of It
Everyone knew who teen heartthrob Jonathan Brandis was in the '90s, but like many young Hollywood actors, his time at the top was short-lived as he struggled to transition into successful adult roles. Unfortunately, his story ended in tragedy. Let's take a look back at the personal and professional life of this memorable young star.
He started out peddling cereal
Brandis got his showbiz start as a toddler by modeling and making appearances in commercials. By the age of 5, he'd earned roles in ads for Kix cereal, Fisher Price toys, and other major brands, according to the Sun Sentinel. Soon after, he landed his first major acting gig, appearing in the long-running soap opera One Life to Live.
His role on daytime television brought Brandis one step closer to fame, but it also triggered a very embarrassing moment. The actor relived the situation during an appearance on Live With Regis & Kathie Lee. As the story goes, his teacher at the time was so proud of his role on the soap opera that she rolled a television into the classroom to show everyone an episode. Watching the show with his peers was "bigger than any trauma I'd experienced on the show," he said. (If you've ever watched a soap, you know that's saying a lot.)
With his career making significant headway, Brandis' parents moved the family to Los Angeles. He quickly began popping up in some of the biggest shows of the '90s, including L.A. Law, Who's the Boss?, and Blossom. He even played character D.J. Tanner's first boyfriend on Full House. After that, it was just a matter of time before Brandis landed the starring role that broke hearts all over the country.
He shot to stardom in The Neverending Story II
Brandis went on to star in the sequel of the cult classic, The Neverending Story. When the second installment was released in 1991 to mixed reviews, one thing was clear: Brandis' lead role as Bastian, a boy who escapes his troubled childhood by returning to the magical realm of Fantasia, was transforming the young actor's career. 
Subsequent roles poured in, including an appearance in The Wonder Years in 1991, a starring role in the 1992 Rodney Dangerfield comedy Ladybugs, and the lead in a super creepy miniseries about a clown...
He starred in the original It
In Stephen King's 1990 miniseries It, Brandis plays Bill Denbrough, the stuttering leader of the Losers' Club and the target of a demonic clown. 
Though the show was terrifying, Brandis supposedly had bigger concerns in real life. "As an actor you have one great fear: pimples!" he reportedly said in a widely quoted interview.
In fact, Brandis seemed immune to traditional horror tactics. During an appearance on The Jon Stewart Show, the host brought up a magazine interview: "It said that for $100,000 you would eat a bowl of live crickets," Stewart said, asking if his guest would eat just one bug for 10 bucks. Brandis hardly hesitates before grabbing a "slippery little guy" to pop into his mouth.
Brandis' famous horror role has been brought back to life by up-and-coming child actor Jaeden Lieberher in part one of the film adaptation of It, which hit theaters in September 2017.
He stole the show on Seaquest
At the peak of his career, Brandis starred in Steven Spielberg's Seaquest tv series, also known as SeaQuest DSV and seaQuest 2032. He played a teenage computer hacker named Lucas Wolenczak who is living in an underwater civilization of the future (The show is set in 2018). Though the series debuted to great ratings, it was drowned by the critics and reportedly waterlogged by behind-the-scenes conflicts among producers. NBC nixed it after three seasons.
He became a teen heartthrob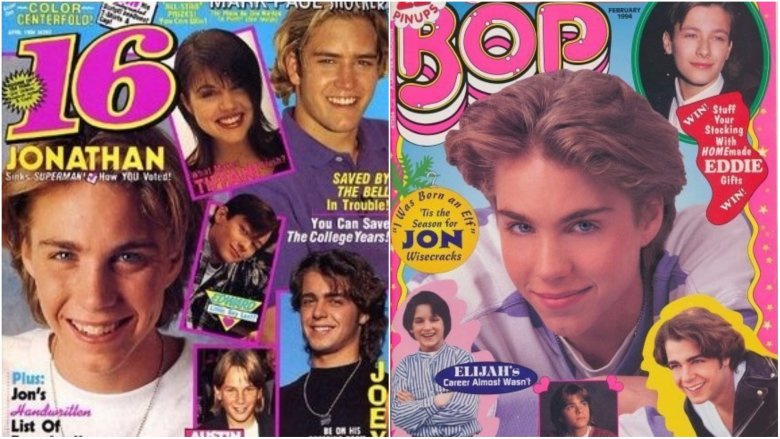 During his time on Seaquest, Brandis became a teen sensation, reportedly receiving about 4,000 letters per week from fans. "They leave numbers sometimes," he told People in 1994. "I'll call out of curiosity, and they'll say (he assumes a high voice) 'It's not you!' And they hang up." (Too bad FaceTime wasn't around back then.)
According to the Los Angeles Times, his popularity among young women grew so out of control that the actor needed three studio guards to escort him to and from the Seaquest set. "Readers of the teen fan magazine Tiger Beat voted him the No. 1 dreamboat, and he topped the list of a Seventeen magazine readers' poll of the 10 sexiest guys." 
In a 1995 interview with E!, Brandis said the most common gift he received from fans was boxers. "I've got weird fans," he said, describing "all sorts of kinds" of underwear, including "glow in the dark boxers and silk boxers."
He struggled to find work as an adult
After Seaquest was canceled, Brandis' career floundered. The teen star had grown up, yet he was still being typecast in teenage roles. 
According to LA Weekly, Brandis began taking on characters that strayed from his typical roles and even drastically changed his appearance in an attempt to shake his stereotype. At one point, he dyed his hair black and grew a beard. He played a drug addict, a murderer, and even dabbled in a Western, but nothing measured up to the success of his youth.
Brandis reportedly went two years without a job before landing a small part in the 2002 WWII film Hart's War, alongside Bruce Willis and Colin Farrell. According to Rolling Stone, he viewed the film "as his opportunity for a comeback—but all of his scenes ere cut."
He dated this Fresh Prince of Bel Air star
In 1996, a 20-year-old Brandis and a 17-year-old Tatyana Ali were madly in love. According to People, they met at a Halloween party in 1993, and he casually pursued the Fresh Prince of Bel-Air (1990-96) star for years to no avail. "Finally he told her, 'I'm going to stop coming over. And you're going to miss me.'" 
"He was right," she told People. "I called him the next morning."
Though they were happy, not everyone was happy for them. "We get looks sometimes," Brandis told People, referring to folks who were against interracial relationships. According to the magazine, "One recent evening they were out for a romantic dinner when an African-American man walked up and leaned toward Ali. 'I want you to know,' he said, 'I watch your show all the time. But now that I see you letting this white man date you, I will never watch your show again."' 
Ali said experiences like that made them closer. They dated for about six years.
He dreamed of producing and directing
Brandis dreamed of transitioning from working in front of the camera to working behind it. "I want to be remembered as an actor who put in some good work in the beginning of his career, even better work at the end of his career and slowly, successfully made the transition into writing and directing," he told the Hartford Courant in 1994. 
After the disappointment of Hart's War, he directed and produced a short film titled The Slainesville Boys (2004), but sadly, this would be his only credit as a producer and director.
He committed suicide at age 27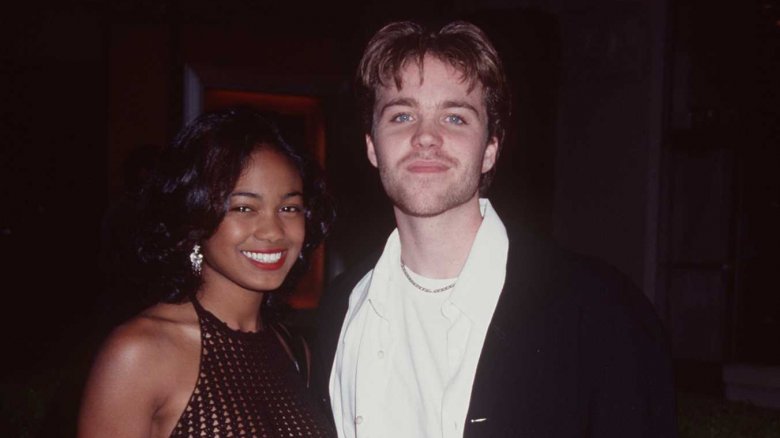 Getty Images
On Nov. 11, 2003, Brandis was found hanging from a beam outside of his apartment door in Los Angeles. According to E! News, the 27-year-old was discovered by a friend who called 911, but it was too late.
Years later, actress and friend Danielle Harris shared details about Brandis' death with the Life After Project. She said her ex-boyfriend had been spending time with Brandis that night. "When he went in to say goodnight and tell him he was leaving, he assumed he had already fallen asleep and walked out the front door to find his body hanging there by torn pillowcases."
According to Harris, "Jonathan was taken to the hospital and kept alive on life support for the evening until the doctors could confirm that he was legally brain dead." The following day, "His parents made the decision that no parents should ever be forced to make. They had to pull the plug."
Without a suicide note, friends and family have tried in vain to determine what drove Brandis to take his life. Friends reportedly told People the actor "drank heavily" and felt "lonely and depressed about his extended career lull." According to one source, he even "told people that he was going to kill himself," but "no one, it seems, took him seriously." 
Harris insisted his acting career had nothing to do with it. "He could give a s**t about his career," she wrote via the Life After Project. "He was always working, had recently sold a home which left him financially stable and was directing and writing." She said it was only after his death that their circle of friends discussed warning signs it may have missed. "Jonathan had extreme highs and very dark lows..." she said. "If we had only thought to get him help."