What's Really Going On Between Miley Cyrus And Liam Hemsworth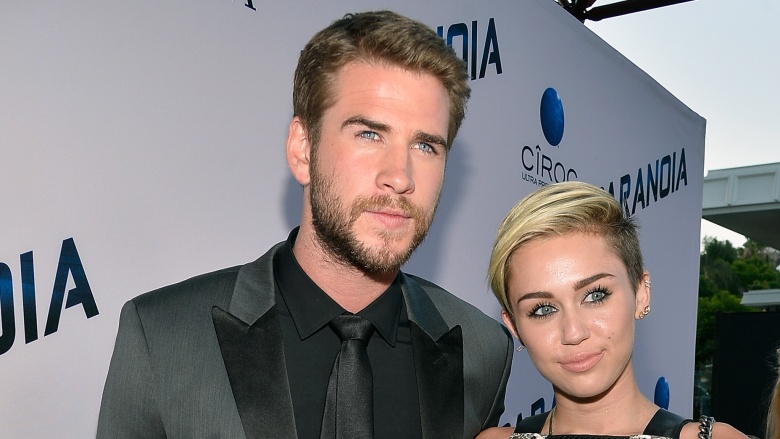 Getty Images
Maybe timing really is everything. Word on the street is that the current Princess of Pop and her Hunger Games heartthrob are back together. That word was most recently confirmed by E! Online, otherwise known as the celebrity gossip bible. While scratching our heads trying to figure out what this pair of opposites sees in each other, we took a walk down memory lane. We wanted to find out what happened between their big break a few years ago and now. Here's what we think really happened between Liam Hemsworth and Miley Cyrus.
The first song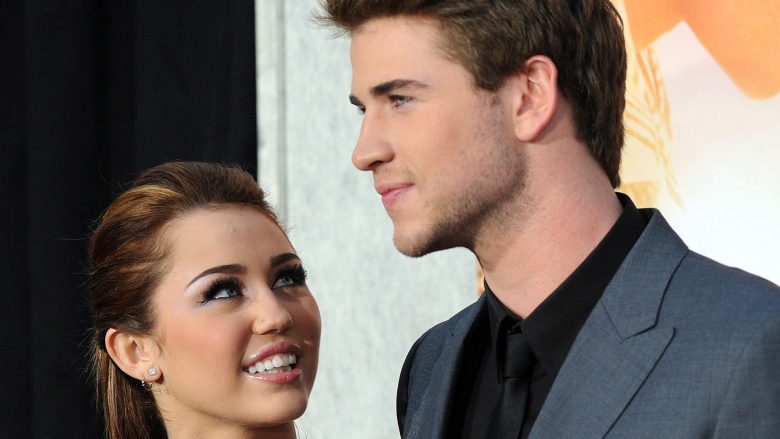 Getty Images
Every great Hollywood romance begins with a Nicholas Sparks movie...right? The couple first met when filming The Last Song, a movie based on the Nicholas Sparks novel that hid in the shadows cast by previous Sparks phenomenon, The Notebook, which is why you probably forgot about it. The former Disney Channel star had just begun the process of reinventing herself and we're pretty sure little Liam Hemsworth was trying to break from big brother Thor's shadow. We'd say the pair bonded over their shared struggle of making independent names for themselves, which led to onscreen romance blossoming into a classic Nicholas Sparks kind of lust (love?). The Last Song may have been forgotten, but the rumors that buzzed around the lead actors' possible budding relationship will never be forgotten.
The premiere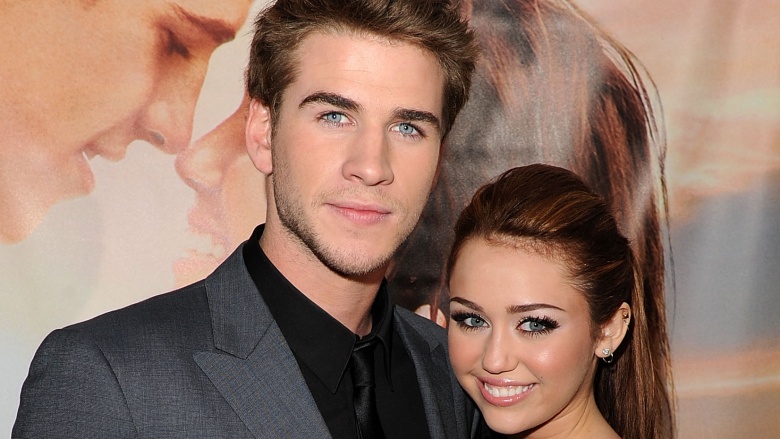 Getty Images
While memories of The Last Song premiere faded quickly, another premiere happened simultaneously that we'll never forget. Miley and Liam (conveniently) timed the official announcement of their relationship with the premier of their Nicholas Sparks movie. Because that's the one thing a Sparks movie is lacking: true romance. Jokes aside, everyone seemed pretty pleased to cheer on these crazy kids as they embarked on a journey of young love. So much so, that even the paparazzi gave them space for about a year.
The five-second breakup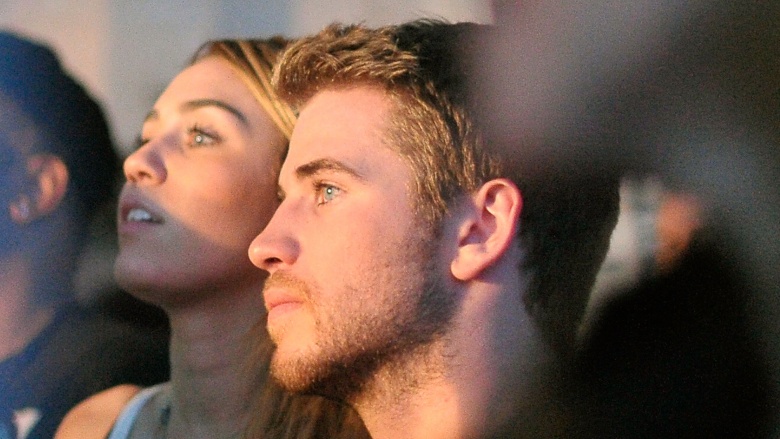 Getty Images
After about a year of quiet happiness, Miley Cyrus and Liam Hemsworth suddenly split in August 2010. Amid rumors that Miley was rushing into the arms of Nick Jonas (thanks a lot E! Online), the pair somehow found their way back to each other after a short month. Nothing could stop these two! Or could it?
Breakup number two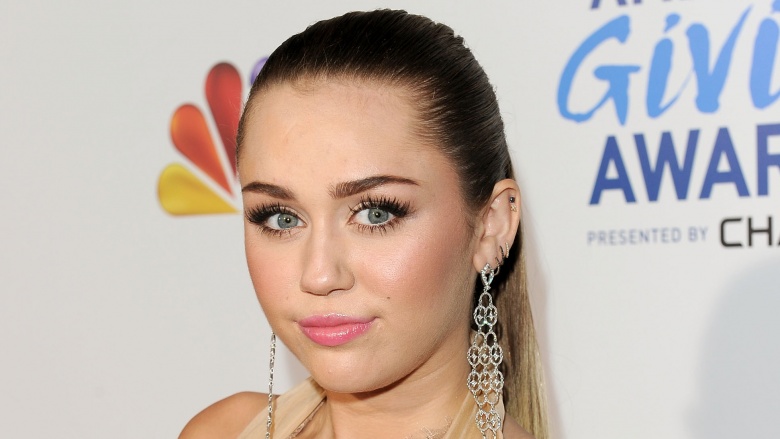 Getty Images
Maybe this young lady was just too much woman for Liam, but their second breakup came as quickly as the pair had previously reunited. Thanksgiving 2010 brought turkey, stuffing, and reports of the couple "taking a break" according to "sources," AKA people who knew the pair really well. Hindsight is 20/20, though, and we know the pair couldn't stay apart for too long. Still, a rocky road lay ahead for the young lovers.
Reunited and it feels so good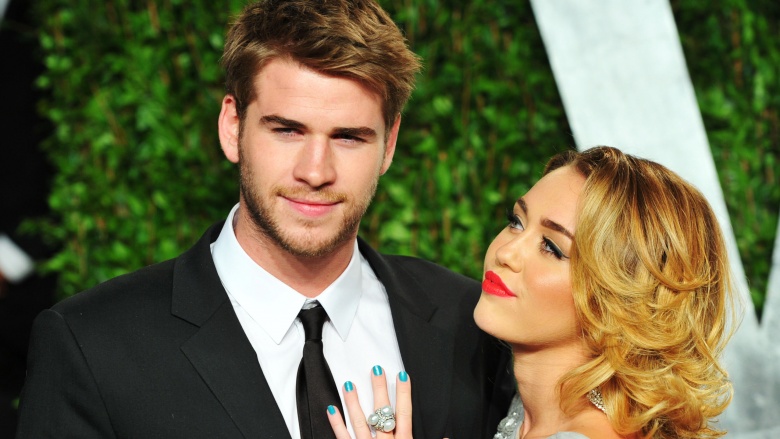 Getty Images
By December 2011, Miley and Liam were caught on the sandy beaches of Hawaii, just a couple of crazy kids in love. According to Huffington Post, confirmation really came when the pair strolled the red carpet at the People's Choice Awards in January 2012 and again at the Vanity Fair Oscar Party. They were a little bit older and a little bit wiser and little bit more in love.
No, seriously, we're not engaged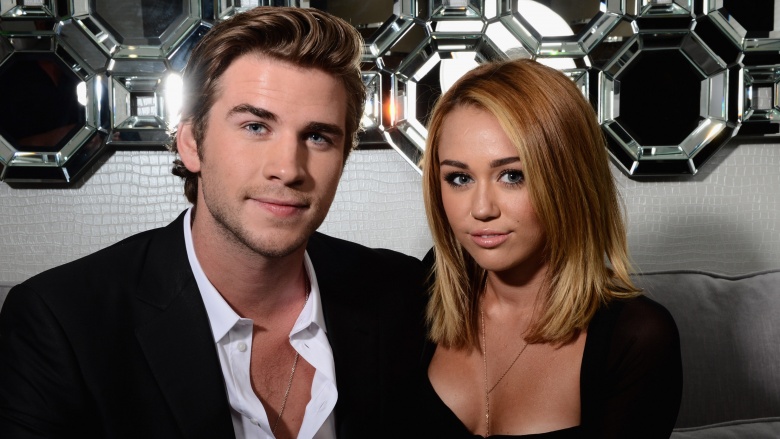 Getty Images
When March 2012 rolled around, Miley was spotted by literally everyone wearing what was obviously an engagement ring. She took to twitter to express her sincere outrage that anyone would assume she was engaged. But it looked like these kooky kids were just trying to punk all of America, because the Huffington Post confirmed in June 2012 that the two were, in fact, engaged. As doves flew around the heads of these love birds, America waited with bated breath for...
Breakup number three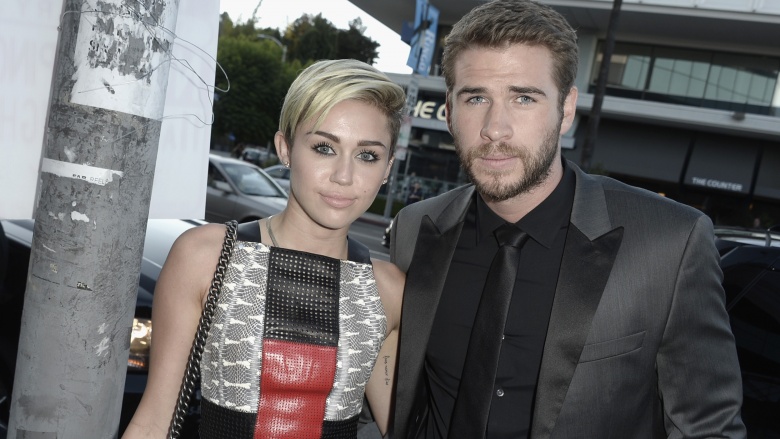 Getty Images
After a year of family and friends cooing over the newly engaged youngsters, Miley chopped off all her hair. A month later, she claimed in V magazine that she barely had time for Liam or Starbucks. A month after that (May 2013), Us Weekly confirmed the couple had split. Clearly it was amicable, because the pair still attended Hemsworth's Paranoia premiere in August. Oh wait, no, thanks to a certain infamous VMA performance, the breakup suddenly turned not-so-amicable. Hemsworth slammed Cyrus's twerk display (can we really call it a performance?) in the presses and Miley referred to the engagement ring he proposed to her with as a "fat rock" in the Huffington Post. Kids can be so immature when it comes to diamonds, can't they?
Leave It To Barbara Walters...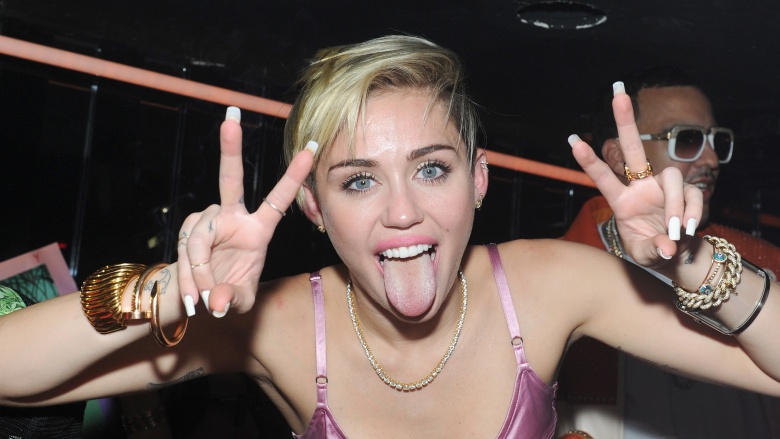 Getty Images
Next, Miley sported a new 'do, new attitude, and new swagger, and Barbara Walters chose the Pop Punk Princess as one of her top 10 most interesting people of 2013. You can say that again. During the December interview, Cyrus came clean about still being in love with Hemsworth. Now, this came on the heels of Liam's statement that he's "so much happier" without Miley and her pom pom buns thanks to some special help from Jennifer Lawrence, according to Hollywood Life. Cue approximately two years of general silence on the matter and (possibly) Ms. Cyrus sticking pins in a voodoo doll of a certain Hollywood Darling (interestingly, J. Law did develop a reputation for falling down on the red carpet a bunch around this time). During this time Miley mentioned in a few interviews that she still loved Hemsworth, but other than that, the story descended into a black hole of over-reported boredom.
We are back...?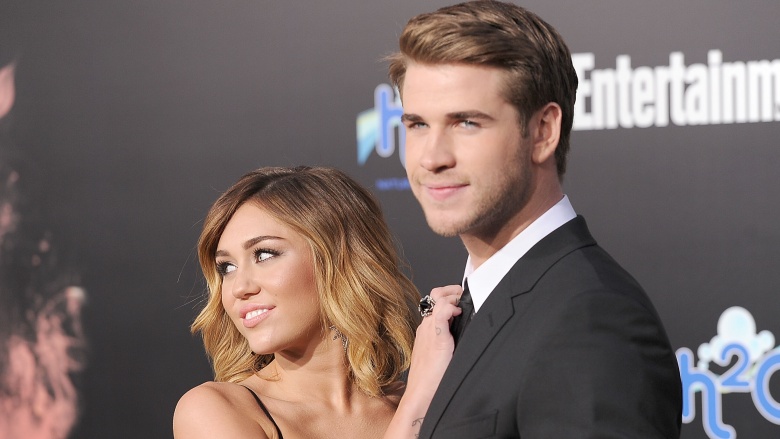 Getty Images
As the clock struck midnight and 2015 became 2016, E! News reported that the young lovers were totally back together. Not only that, but apparently the engagement ring is a stunner. Yes, as of Friday, January 22, the pair was officially engaged again, according to E! Online. Of course, they haven't been spotted together in public, so everyone is pretty much using some variation of the 2012 press photos from the previous engagement when reporting on the news. So there it is. The whole story and what's really going on. The breakups, the makeups, the immaturity, and the realization that they might just truly be soulmates. Timing is everything with this transcontinental pair, and we can't wait to see what the future unfolds for them. Unless, of course, they just breakup for a fourth time.