The Truth About Johnny Depp's Relationship With Tim Burton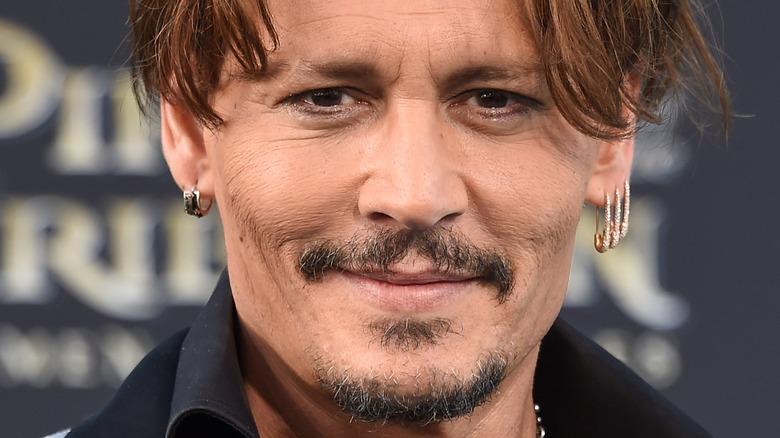 DFree/Shutterstock
When it comes to director-actor duos, Johnny Depp and Tim Burton are pretty high on most people's list. Sure, there was the timeless pairing of Paul Thomas Anderson and the late Philip Seymour Hoffman. Quentin Tarantino certainly strikes explicit gold every time he casts Samuel L. Jackson in one of his movies. And Christopher Nolan certainly has a revolving door of actors he returns to for his latest blockbusters. But Depp and Burton make for a fascinating watch, bringing something nearly macabre that you never know what to expect.
"Johnny can, just by looking and not saying anything, project pain, and sadness and anger and longing," Burton once told the The Los Angeles Times in 2008. Perhaps, that's Burton frequently casts Depp in his movies. According to IMDb, Depp has appeared as eccentric characters in eight of Burton's films, making for a long-lasting partnership.
But off-set, are Depp and Burton actually friends? Here's everything you need to know about their real-life relationship.
Johnny Depp and Tim Burton have been friends since the '90s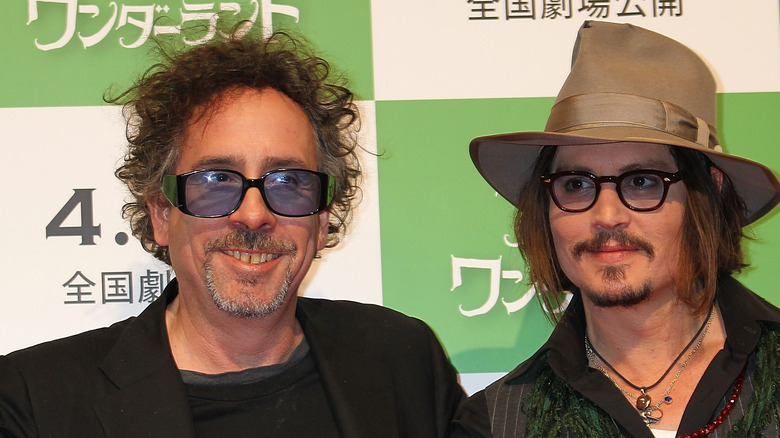 Koichi Kamoshida/Getty Images
These days, Johnny Depp may be known for his chameleon character work, as well as his real-life troubles. But back in the 1980s, Depp had an entirely different reputation. After appearing in "Cry Baby" and "21 Jump Street," the actor was known as a teen hearthrob, which was good for his popularity but not the creativity he craved. So much so, Depp reportedly cried tears of joy at the script for "Edward Scissorhands."
Upon meeting Tim Burton in a coffee shop, the two formed an instant friendship. "You don't get that many times in your life where you just connect with somebody and it's really simple ... it's just there," Burton told the LA Times. And if you really think about it, Depp and Burton's friendship is like peeling back the layers of an onion. According to a film study, the duo even share their own language when on set together.
Burton attested to as much in an interview with MTV in 2009, explaining, "It's very nice to have someone that you can have a completely abstract conversation with and leave the room, feel like everything's fine, and then realize that if you pick it apart, you have absolutely no idea what either of you said."
Tim Burton and Johnny Depp support each other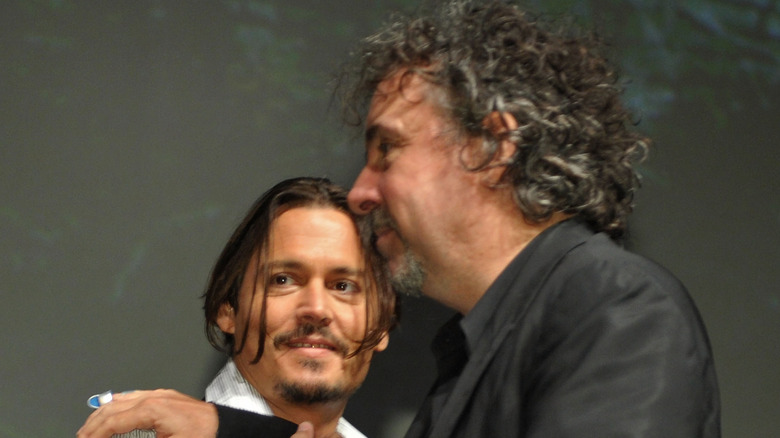 John Shearer/Getty Images
Throughout their career, Johnny Depp has always had Tim Burton in his corner. In fact, Burton is the one who originally fought the studio that wanted Tom Cruise to star in "Edward Scissorhands," according to Express. Since then, Burton has constantly gone to bat for the actor and been supportive of his friend.
"Most of the times we've worked together he's had to go into great big battles to get them to hire me," Depp told the LA Times. "I feel so lucky to be along for the ride, more than a couple few times." After all, Burton is the one who consoled Depp on the set of "Ed Wood" when he was going through a breakup with Winona Rider. "I felt weird to be around him like he wasn't acting like Johnny anymore. It's almost like Winona took Johnny's soul, Johnny's love."
Depp is even the godfather of Burton's son. The actor summed up their friendship beautifully, "He's blood. He's family."