Jennifer Lopez Donates $1 Million To Hurricane Relief In Puerto Rico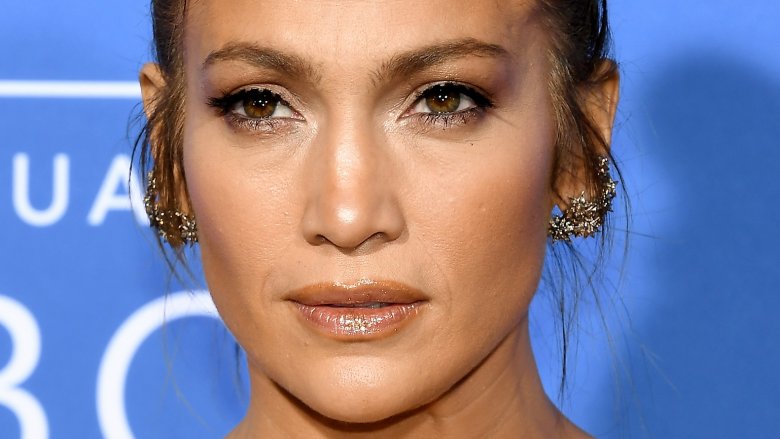 Getty Images
Jennifer Lopez is lending a helping hand to Puerto Rico.
On Sept. 24, 2017, Lopez joined New York governor Andrew Cuomo for a press conference where she announced that she would be making a $1 million donation to aid hurricane relief in Puerto Rico and the Caribbean. Aside from her hefty donation, she also shared that she has been working with boyfriend Alex Rodriguez to "garner support" for victims of Hurricane Maria.
"Alex Rodriguez and I, who are both New Yorkers, are using all our resources and relationships in entertainment, sports and business to garner support for Puerto Rico and the Caribbean," said Lopez (via Deadline). She then went on to confirm donations and support from the New York Yankees, Major League Baseball, and ex-husband Marc Anthony.
The press conference announcement comes after Lopez took to Instagram on Sept. 22, 2017 to post an emotional video where she shared that she hadn't been able to get in contact with her family in Puerto Rico and encouraged her followers to help with relief efforts after Hurricane Maria.
"What's foremost in my mind and many others, is trying to figure out the best way to help. Our island of Puerto Rico has been hit by the two most devastating hurricanes we've ever seen, Irma and Maria. Today, Puerto Rico needs our help. I urge you to support and donate to the efforts of the first lady of Puerto Rico, Beatriz Rosselló. Together we can help rebuild our island and the Caribbean. To donate, go to www.UnitedForPuertoRico.com."
At the press conference, Lopez revealed that she still hadn't heard from her family and shared her concern for her loved ones and "everyone on the island." 
Governor Cuomo took to Twitter to thank Lopez for her donation and encouraging words writing, "#PuertoRico needs our help. Thank you @JLo for joining us today."