Anthony Weiner Sentenced To 21 Months In Prison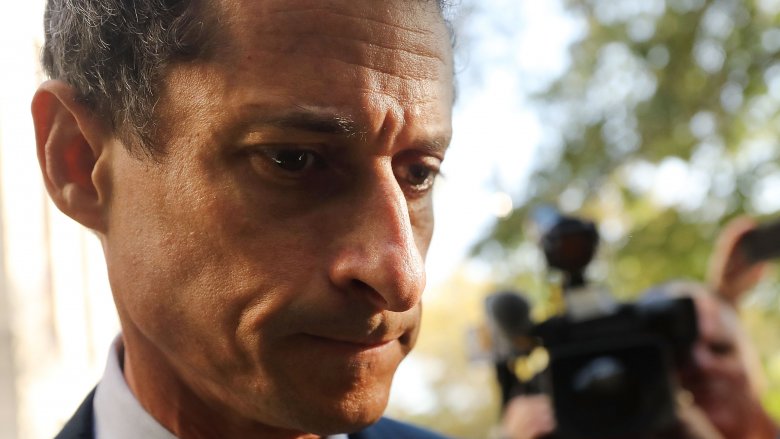 Getty Images
On Monday, Sept. 25, 2017, disgraced former congressman Anthony Weiner was sentenced to 21 months in prison after pleading guilty to one count of transferring obscene material to a minor, The New York Times confirmed.
The charge stems from yet another online sexting scandal for Weiner, this time involving a 15-year-old girl. The scandal would go on to destroy Weiner's marriage to Huma Abedin once and for all and briefly reignite the FBI's investigation into former presidential candidate Hillary Clinton's private e-mail server.
According to the Times, Weiner's team had asked for probation instead of jail time for their client, claiming he made "remarkable progress" in the year since the scandal broke. He originally faced up to 10 years in prison for his time.
The Times adds that Weiner "remained seated between his lawyers at the defense table, crying, his face in his hands" after the sentencing was read.
He must surrender himself on Nov. 6, 2017.
Weiner, 53, has been plagued by numerous sexting scandals since 2011, the first of which forced him to resign from congress. A second scandal broke two years later during his ill-fated run for mayor of New York City.
Weiner's fall from grace was featured in the 2016 documentary Weiner.