Everyone Tom Holland Dated Before Getting With Zendaya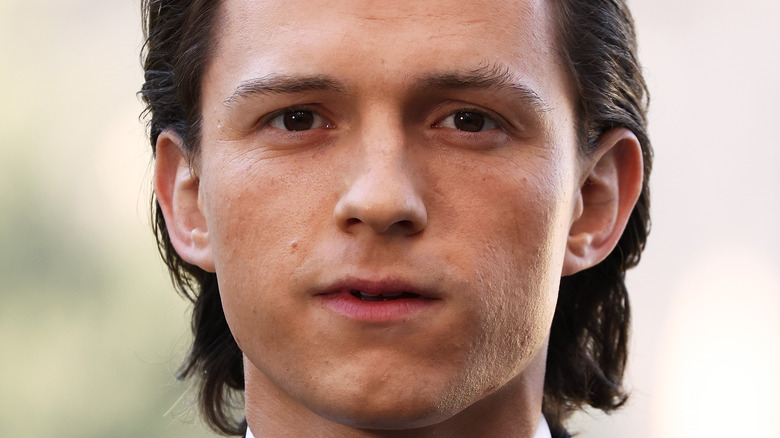 Ernesto Ruscio/Getty Images
Big fans of actor Tom Holland and the "Spiderman" movie franchise will be fully aware that he is dating his co-star Zendaya after years of rumors. In a 2021 interview with GQ, Holland explained that having her in his life is "so instrumental to my sanity," adding, "She is so good at being the role model for young guys and girls."
Outside of "Spiderman," Zendaya and Holland's chemistry has proven to be strong. While participating in LADbible TV's "Agree To Disagree," the pair had great banter and a genuine bond, even when not agreeing with one another. When Zendaya was asked what Holland's best qualities as Spiderman are, the "Something New" hitmaker insisted he has the "annoying capability of doing everything very well" within his role. In an interview with Entertainment Tonight in April 2022, Zendaya stated that having Holland's ongoing love and support around her is great. She exaplained, "This isn't an easy job, so it's good to have that to free you up from it every now and then."
Zendaya and Holland first starred in "Spider-Man: Homecoming" in 2016 and denied the rumors they were a couple. Over the years, the duo has formed relationships with other people but finally realized in 2021 they are meant to be together, per Marie Claire. With that being said, it has taken a few girlfriends for Holland to realize Zendaya is the one for him.
Tom Holland's past relationships seemingly ended on good terms
While Tom Holland hasn't publicly been romantically linked with many women, fans have spotted the star with a few women over the years. Right before becoming a household name, Holland dated Elle Lotherington in 2015 for 11 months, according to POPSUGAR.
Spotted on her Instagram, Lotherington still has photos with Holland uploaded. In October 2015, Lotherington shared a car selfie (pictured above), with the caption, "So looking forward to you coming home." Though she stayed out of the spotlight for most of their relationship, Lotherington celebrated Holland's role as Spiderman on Twitter. "Couldn't be a more proud girlfriend right now," she tweeted. "Tom Holland, I love you. #spiderman."
It wouldn't be until 2019 when Holland would seemingly date someone new. After being photographed holding hands with Olivia Bolton at BST Festival in London, The Sun reported Holland had known the social media personality for many years prior and had formed a romance with Bolton months before they had been spotted in public together. However, the following year, an inside source told The Sun (via Metro) that they had called it quits but were still on good terms. "Tom and Olivia remain very close, but decided recently it was best for them to be just friends rather than a couple," source shares. "It was all very amicable and they both think it is for the best."
Tom Holland and Nadia Parkes quarantined together at the beginning of their relationship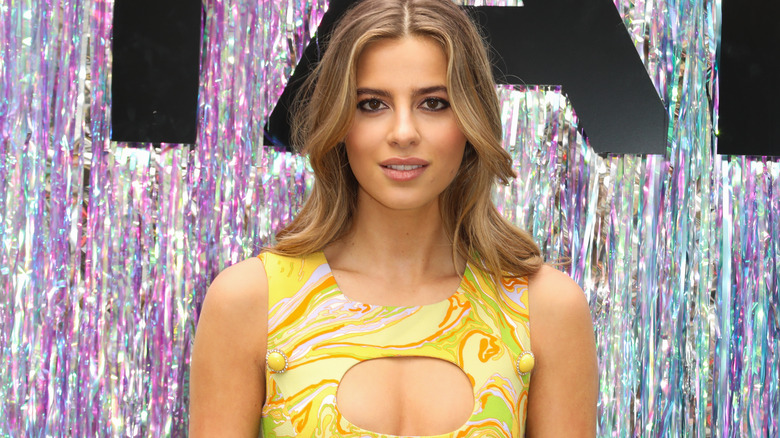 Paul Archuleta/Getty Images
In May 2020, Daily Mail exclusively revealed that Tom Holland was in a new relationship with fellow actor Nadia Parkes. 
During lockdown, the pair chose to quarantine together instead of living apart for months, which ultimately helped the pair realize they were serious about one another. "It was early days for Tom and Nadia when the lockdown was announced in London," an inside source told the outlet. "Tom has told friends and family they're in an official relationship and living together so soon into their romance has only made them stronger."
Even though Holland is now happily with Zendaya, Holland and Parkes never officially announced they had split, leaving the public wondering for months if they were still together. During a 2021 interview with Esquire, Holland explained why he chooses to keep the status of his relationships as private as possible. "If you were to break up with that person, people will have their own opinions as to why you broke up or whose fault it was," he said. "And me being a famous person and having people that love me around the world, if I were to break up with a poor girl, they might think it was her fault. And I wouldn't want that pressure to be on someone because of me."