TLC's T-Boz Reveals Cousin Was Shot, Killed By Police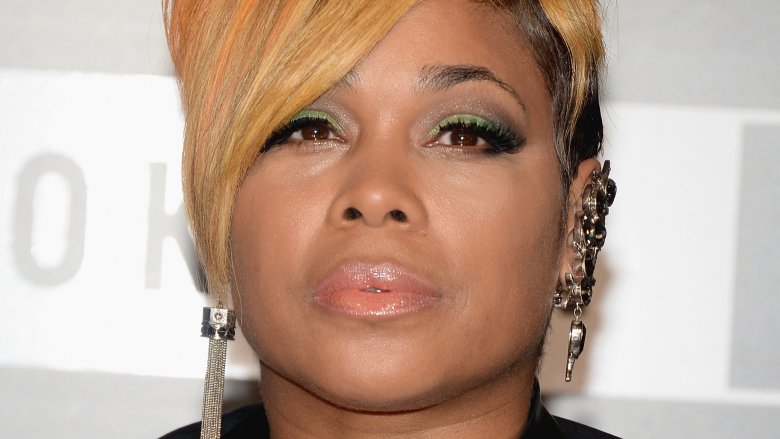 Getty Images
The "Waterfalls" singer wants justice for her cousin.
On Sept. 22, 2017, TLC member Tionne "T-Boz" Watkins opened up on social media about the death of her 25-year-old cousin Eddie Russell Jr., who she said had "mental health issues." According to Watkins, cops shot Russell 17 to 20 times after police identified him as a suspect in a bank robbery. She claimed that police knew he was mentally ill. Watkins also accused the police of changing their stories, "Making [Russell] out 2 be something he's NOT."
Furthermore, Watkins, 47, alleged that police shot her cousin with an AR15 gun.
The Peoria Police Department released a statement regarding the incident on their Facebook page. The department alleged that Russell had been identified as a suspect in a bank robbery at First Mid-Illinois Bank & Trust. After reportedly trying to contact him for two hours, the Peoria Police Special Response Team arrived. Soon after, Russell allegedly "emerged from his home and aggressively advanced toward SRT officers with a handgun."
Police then fired off approximately 18 shots, hitting Russell 17 to 20 times. They claimed that Russell's gun matched the description of the gun at the robbery.
Watkins, however, insisted that her cousin did not have a gun. "They say my cousin had a gun! Whatever he is holding isn't a gun!" Watkin wrote. She said that police, convincing Russell's mother to help, told her that "since he was mentally ill he'll get the help he needs!"
"He came out because he heard his mother and they murdered him," Watkins stated.
"He needs JUSTICE! His Mother and Father and Family need JUSTICE!!!!" Watkins, who has criticized the cops' lack of body cams, continued on Instagram. "This wasn't a hostage situation! He didn't threaten anyone's life! This was a mentally iLL young man who needed help and should have received just that!"