Gigi Hadid's Real Name Isn't What You Think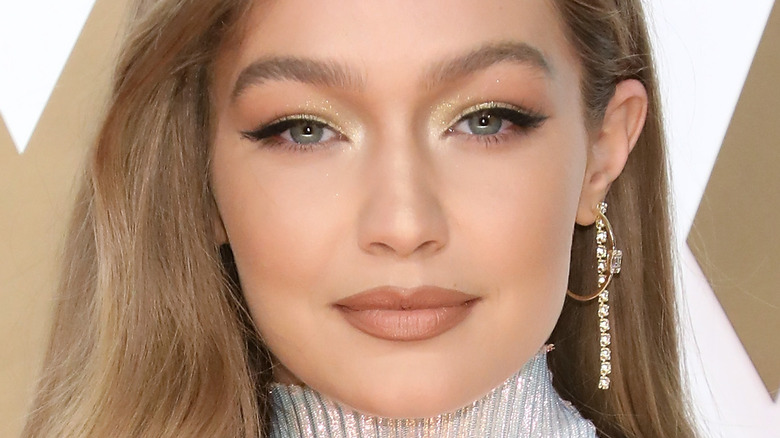 Taylor Hill/Getty Images
There's certainly no doubt that Gigi Hadid can consider herself to be a successful person. Over the course of her career, she's ticked off many notable accomplishments, such as modeling for top brands in the fashion industry like Marc Jacobs, Dolce and Gabbana, and Chanel, according to IMG Models. That's not to mention the fact that she's appeared on the covers of American Vogue, British Vogue, French Vogue, and Italian Vogue just to name a few major publications.
Beyond that, Hadid has a strong fanbase, with over 10-and-a-half million followers on Twitter and more than 74 million people on Instagram checking out both her professional updates and day-to-day personal life. However, it turns out that this is one star who is still figuring out how to deal with living much of her life in the spotlight. In April 2019, she became emotional while telling Variety, "Fame is something that I deal with and learn about every day ... I've had my ups and downs with it for sure, because overall, it's definitely a learning process."
At the same time, while so much of her life has been made public in various ways, those who feel like they know almost everything about this famous figure might be surprised to find out that they may not know her real name. That's right, "Gigi" isn't this celebrity's actual first name, and the way that she ended up as Gigi is actually pretty darn cute.
Gigi Hadid's name came from her mom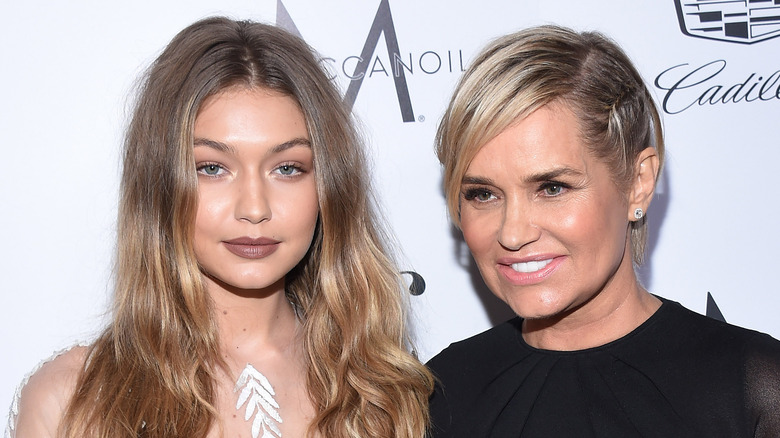 DFree/Shutterstock
When Gigi Hadid was born, she was given the name Jelena Noura Hadid, according to Vogue. A name that can be translated as "light," according to Nameberry, Jelena is a Slavic version of a similar name: Helena. Frankly, that connection is why the model ended up using Gigi on a regular basis. First explaining that Gigi was a name that her grandmother originally used for her mom Yolanda Hadid, Gigi told Vogue that her mother then used it for her own daughter when she was little. 
While the fact that the name Gigi was handed down from mother to daughter is sweet in itself, the nickname eventually became useful. Gigi told Vogue, "In first or second grade, there was a girl named Helena and it got confusing with the teacher who had to call out our names, and so the teacher asked my mom, 'If I needed to call Jelena a nickname, what would it be?' And my mom was like, 'I call her Gigi sometimes,' and the name stuck."
While Gigi may actually be the star's nickname, it turns out that her daughter Khai also has a nickname that was used and revealed by another family member.
Gigi Hadid's dad revealed her daughter's nickname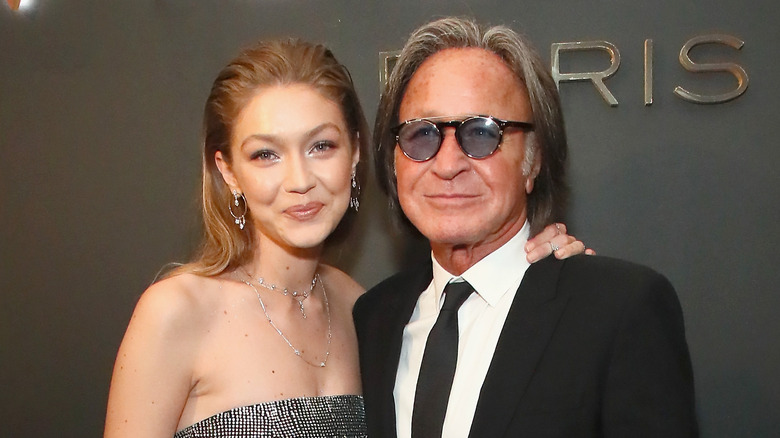 Astrid Stawiarz/Getty Images
When Gigi Hadid and Zayn Malik welcomed a baby girl into the world together, they waited four months before they revealed the name that they had chosen for the little one. When they finally made the name public, Gigi did so by merely changing her Instagram bio to include that she's Khai's mom, according to People.
On top of that, Khai also has a nickname that was revealed in a way that was just as subtle and perhaps not even intentional. When Gigi's dad, Mohamed Hadid, posted a photo on Instagram in January 2021 that showed his daughter, he captioned the image by writing, "@gigihadid ...Your Babba's 50 year old coat passed on to you and Inshallah to baby K next ... #babbasCoat."
For those who don't know, Babba (or Baba) is the name that both Gigi and her sister, Bella Hadid, call their father, and apparently, "baby K" is a nickname he has for his granddaughter. That's not the only time he's gushed over her. In April 2021, Mohamed posted a glimpse of himself holding Khai on Instagram and wrote, "It was that kind of a day. With my two daughters and one cute little baby. Magical. To say the least."