Game Of Thrones Stars Kit Harington And Rose Leslie Are Engaged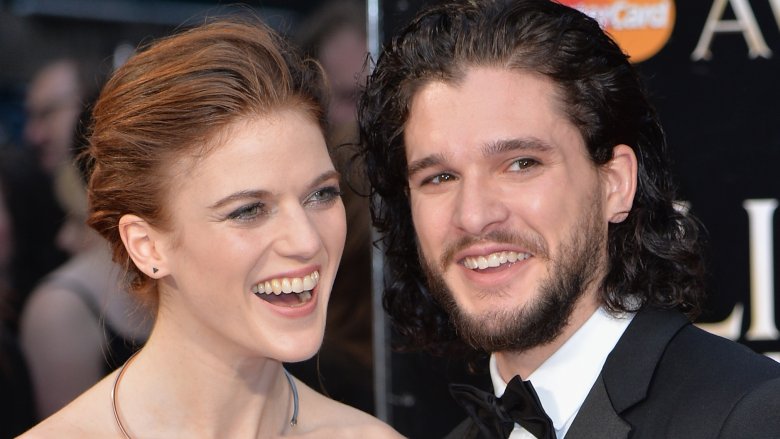 Getty Images
Congratulations to these two former co-stars!
Kit Harington and Rose Leslie—who played on-screen lovers Jon Snow and Ygritte, respectively, in Game of Thrones—are now engaged in real life! People confirmed the news on Tuesday, Sept. 26, 2017.
"They're yet to set a date, but told friends and family last week that they've got engaged," a source told the Daily Mail. Kit's known for ages he's wanted to marry Rose but he wanted them to get a house and settle down a bit first."
As People noted, Harington, 30, and Leslie, also 30, first started their romance back in 2012, though they reportedly called it quits just one year later. But in April 2016, the two apparently reconciled, making their public debut as a couple at London's Olivier Awards. Harington later commented on their relationship, explaining that their roles in Game of Thrones and their on-set location in Iceland contributed to their feelings toward one another.
"Because the country is beautiful, because the Northern Lights are magical, and because it was there that I fell in love," Harington told L'Uomo Vogue. "If you're already attracted to someone, and then they play your love interest in the show, it becomes very easy to fall in love."
Congratulations to the happy couple!
While we wait to hear more details about the pair's engagement, read up on all the stars who met on set and stayed together.