The Truth Behind The Jared Padalecki And Jensen Ackles Feud Rumors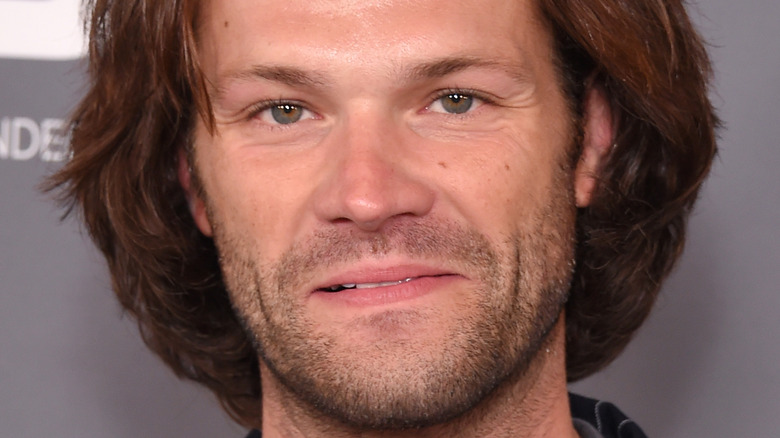 DFree/Shutterstock
Carry on, my wayward son! Fans may find it hard to believe that Jared Padalecki and Jensen Ackles aren't brothers in real life. After all, the two actors played the Winchester brothers for the better part of their lives. They coasted on their natural chemistry for 15 years in the hit show "Supernatural," which went off the air in 2020. "I love Jensen deeply. He's my brother — he has been for many years, and he always will be, no matter what," Padalecki told the New York Times.
After so much time together, the actors went their separate ways. Padalecki went on to star in "Walker," a spin on the Chuck Norris classic, and Ackles followed former "Supernatural" creator Erik Kripke to "The Boys." Both actors struggled to say goodbye to each other and their characters. "The one goodbye that I know Jared and I both had to deal with was the goodbye to the Winchester brothers, and that was felt," Ackles told Entertainment Tonight.
So why did Ackles and Padalecki reportedly get in a feud after the show ended? Here's what reportedly caused a rift between them.
Jensen Ackles developed a Supernatural prequel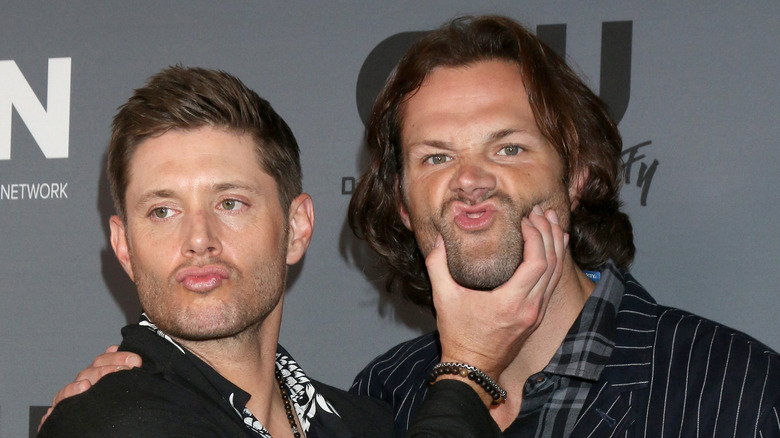 Kathy Hutchins/Shutterstock
"Supernatural" brought Jensen Ackles and Jared Padalecki together, so it makes sense that the show would be what (almost) tore them apart. After the show ended, Ackles and his wife decided to produce a prequel focused on the Winchesters' parents seen throughout the show, according to Deadline. Ackles produced the show and also joined as narrator. "I love the thought of having him take us on this journey," the actor told the outlet.
Unfortunately, Padalecki felt both blindsided and betrayed by Ackles over the show. In a series of tweets, Padalecki revealed his excitement for the show but was disappointed that his co-star didn't consult him in creating the project. In fact, Padalecki didn't learn of its existence until he saw it on Twitter. "Dude. Happy for you. Wish I heard about this some way other than Twitter. I'm excited to watch, but bummed that Sam Winchester had no involvement whatsoever," he wrote on Twitter.
"This is the first I've heard about it. I'm gutted," Padalecki continued. But he urged fans not to bash his co-star. "Please PLEASE don't send any hate or threats. I care deeply about everybody involved and would be in true misery if any of them were harmed or threatened."
The Supernatural stars bury the hatchet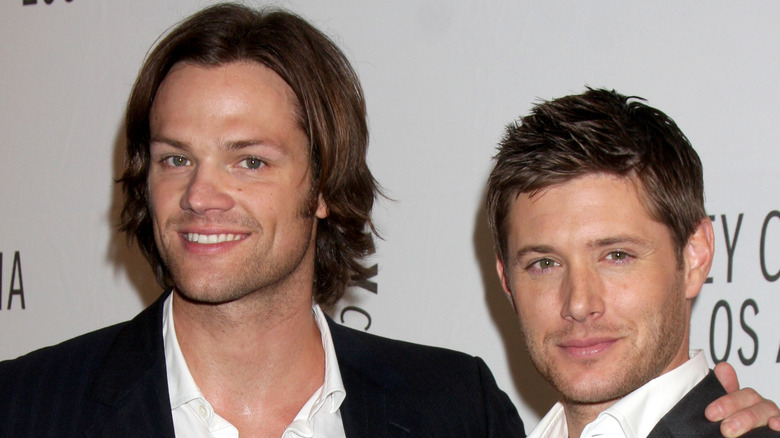 Kathy Hutchins/Shutterstock
Brothers fight from time to time, but fortunately, they always seem to make up in the end. Jensen Ackles and Jared Padalecki reportedly worked out their disagreement soon after the fact. Ackles explained that the show was still in early development at the time. "I hadn't heard of it, and then he and I chatted [the next morning]. He just kind of explained, 'Man, it's not picked up yet. It's not even written yet.' He knows and I know how much 'Supernatural' means to both of us," Padalecki told the New York Times.
For his part, Padalecki says he also regretted putting out his initial shock on Twitter because it made it seem worse than it actually was. "It was just one of those things that because it was online, and people were assuming I was part of it, I really wanted to just say, 'Hey, I'm not keeping a secret from you guys. I just don't know about this,'" he shared. "I should be old enough to know better than to put something out there and expect that people will understand."
Later, Ackles and Padalecki announced that they made up in a public tweet, squashing the so-called feud for good. "Love you @jarpad," Ackles wrote to his co-star. "I forgot how much face time we always used to get. And I miss that too. I know you're busy ... as am I, but you're still my brother."