The Truth About The Kid LAROI And Justin Bieber's Friendship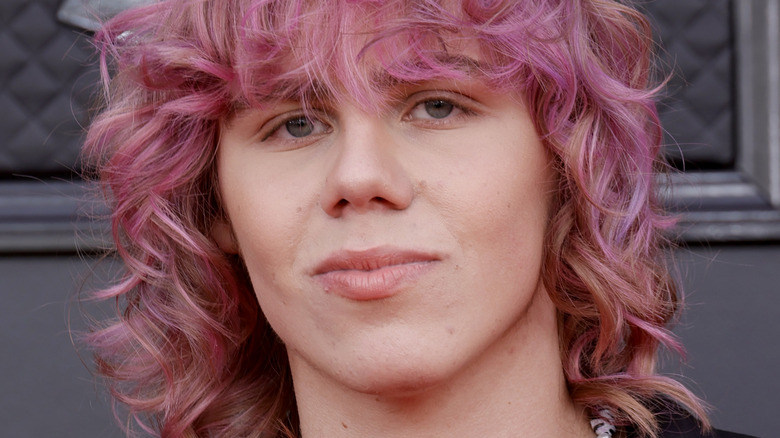 Frazer Harrison/Getty Images
The Kid LAROI and Justin Bieber have a special bond. The two created magic with their smash hit record "Stay" which made history as the 15th song to spend No. 1 on the Billboard Pop Airplay chart for more than 10 weeks, per Billboard. The "Thousand Miles" rapper rose to fame in 2018 after making it to the finals of Triple J's "Unearthed High" competition, on top of opening up for rapper Juice WRLD during his Australian tour, per the Daily Mail. Juice WRLD believed in The Kid LAROI's talent so much he decided to mentor the rising star. Shortly after, they released a song titled "Go," which now has over 69 million views on YouTube (as of this writing), and ultimately took The Kid LAROI's career to all-new heights.
"I just make music and I put it out, and that's good enough for me," the rapper told Complex about his newfound fame. "I support my family. That's how I measure success: the fact that I'm able to take care of my family."
While the rapper has already accomplished so much in his career, his collaboration with Justin Bieber not only helped him break several streaming records, but also sparked a friendship between the two. 
Justin Bieber slid into The Kid LAROI's Instagram DMs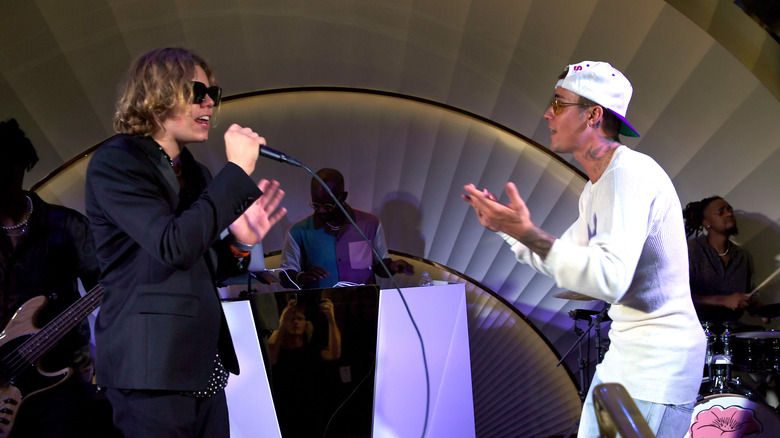 Denise Truscello/Getty Images
It's not every day that a famous person slides into your DMs — but for The Kid LAROI, that's exactly what happened. During an interview with Vogue, the singer revealed he wrote his song "Stay" six months prior to its official release and had it stacked in his music vault waiting on the right opportunity to drop it. 
That was until Justin Bieber, one of the biggest pop stars of this generation, reached out to him. "I was in my bedroom and he DMed me," The Kid LAROI said. The rapper was initially left stunned to find out the "Peaches" singer was a fan. He remembers Bieber telling him "'You've got the sauce'" which completely "freaked" him out. "This is the craziest s**t of all time," The Kid LAROI added. I ran to show my mum."
After their brief interaction, Bieber reached out again to see if the rapper was interested in collaborating on a song for his upcoming project "Justice." That's when the two started working and made the records "Unstable" and "Stay." Both songs were an instant hit worldwide and even landed The Kid LAROI a Grammy nomination for Best New Artist, per The Guardian. Despite becoming close friends and creating heat together, the story behind how the song "Stay" came about is just as cool. 
Charlie Puth came up with the melody for Stay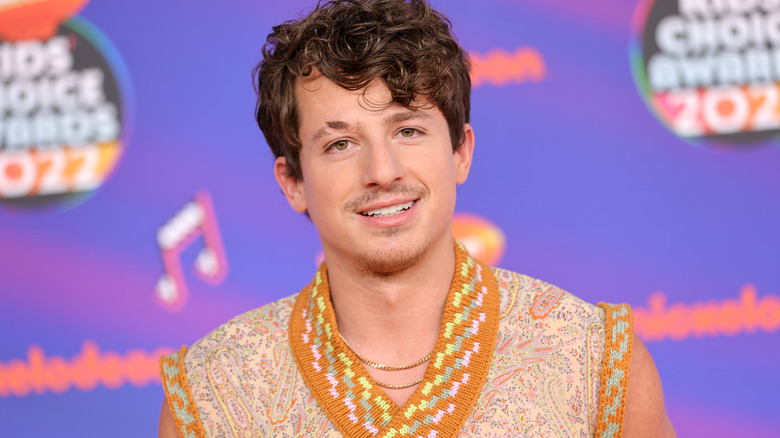 Matt Winkelmeyer/Getty Images
During an interview with NME, The Kid LAROI detailed how his record-breaking song "Stay" came about. The rapper praised the song for being one of his most authentic and creative tracks he's created thus far. The Kid LAROI recalls hanging out at his friend's house when producer Charlie Puth randomly walked up to the keyboard and started playing some sounds. "What he played was the 'Stay' [melody]," the rapper said. "I was like, 'What's that?' and he's like, 'Oh, no, I'm just [messing] around.' And I'm like, 'No, no, no. Pull up a Pro Tools session, record this s**t, this s**t's fire.'
The Kid LAROI is still proud of that moment to this day. "We didn't plan for the song to happen," he added. "We never planned a studio session or anything like that, so it was crazy." The "So Done" artist also opened up about what it was like working with Justin Bieber. "He just went into the booth and just freestyled the s**t off top; it was the craziest s**t," The Kid LAROI told the outlet. He also described Bieber's creative process behind making music as "out of his mind." 
According to Billboard, "Stay" is The Kid LAROI'S third and highest-ranking top 10 on the Billboard Hot 100 chart, and in its first week raked in 34.7 million streams. As of this writing, "Stay" has 1.8 billion Spotify streams. Not bad!