Johnny Depp Made A Surprise Musical Appearance While Awaiting Trial Verdict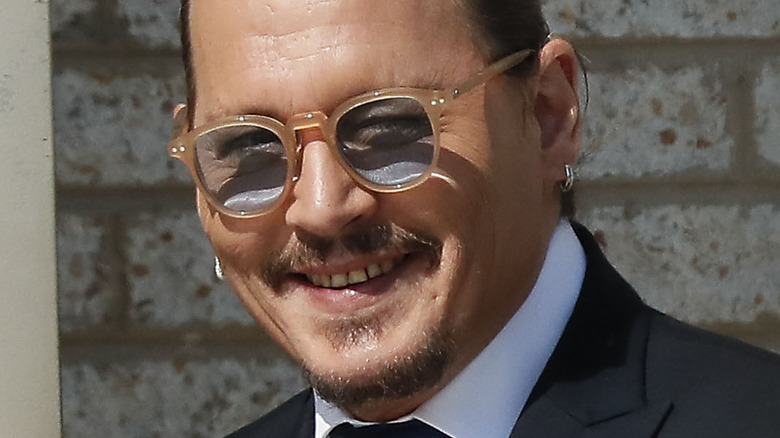 Paul Morigi/Getty Images
Johnny Depp appears to be everywhere these days. Depp's lawsuit against Amber Heard has created non-stop headlines since the trial began. Every time we turn on the television or check social media, we see Captain Jack Sparrow. But on May 27, closing arguments on the $50 million defamation case wrapped up in a Virginia courtroom, and the jury began their deliberation as millions await the trial verdict.
E! News reported Depp's attorney Camille Vasquez made her closing argument, telling the jury, "What is at stake at this trial is a man's life, the life that he lost when he was accused of a heinous crime." Vasquez claimed Heard got "the role of a lifetime" playing a domestic abuse survivor. In his closing arguments, Heard's attorney Benjamin Rottenborn, asked the jury to consider their decision's impact on other victims of domestic abuse. Rottenborn said, "Think about the message that Mr. Depp and his attorneys are sending to Amber, and by extension to every victim of domestic abuse everywhere." Heard's attorney continued, "If you didn't take pictures, it didn't happen. If you did take pictures, they're fake. If you didn't tell your friends, you're lying. If you did tell your friends, they're part of the hoax."
While viewers try to remember life before the infamous trial, Depp made a surprise musical appearance while awaiting the trial verdict.
Johnny Depp played a gig with Jeff Beck in England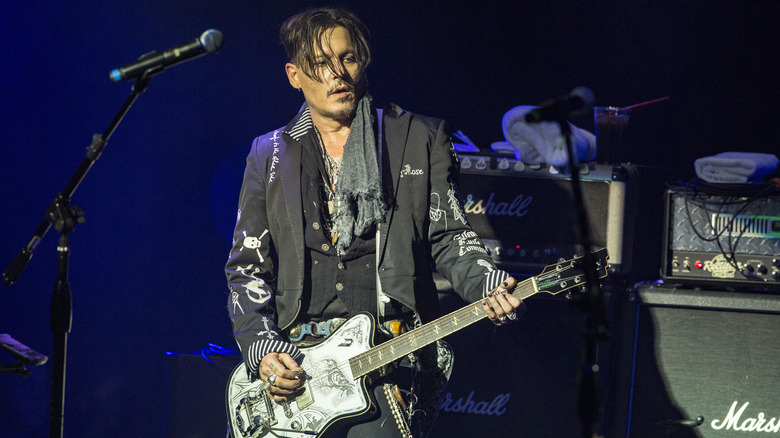 Daniel Knighton/Getty Images
Johnny Depp flew across the pond to jam with a friend while awaiting the verdict in the trial against Amber Heard. People reported that Depp surprised fans in England's Sheffield City Hall on May 29 after joining Jeff Beck onstage, playing guitar with his friend to the audience's delight. Vice reported the duo played several songs, including Marvin Gaye's "What's Goin' On" and "Isolation" by John Lennon. Beck's website noted musical collaborations between the 77-year-old guitar legend and the "Pirates of the Caribbean" star. "The musical soulmates have been working behind-the-scenes for the past few years on new music," Beck's website stated. The unexpected musical duo released their version of Lennon's "Isolation" in 2020.
The actor looked like he had fun on his latest trip across the pond. Previous visits to the United Kingdom have not been as pleasant for Depp. In 2020, a UK court ruled against the actor after he sued The Sun for calling him a "wife beater," according to the BBC. The court found that Heard's domestic abuse claims were "substantially true." In 2021, Depp also lost his bid to overturn the libel lawsuit ruling. Will Depp have the same luck when the verdict returns in his suit against Heard?