Inside Burt Reynolds And Sally Field's Complicated Relationship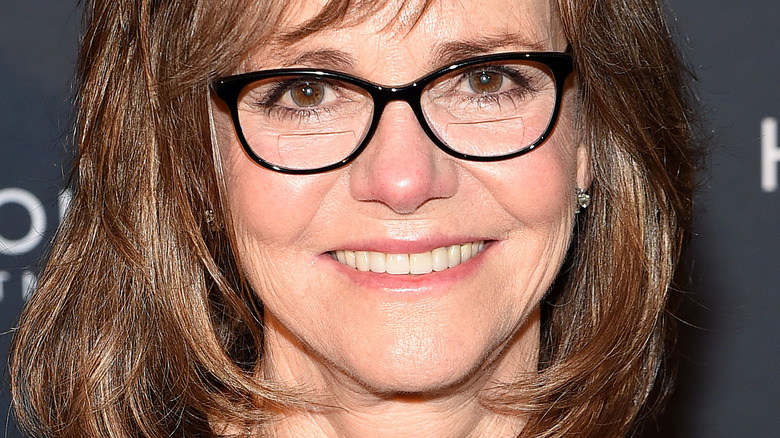 Jamie Mccarthy/Getty Images
Together, Sally Field and Burt Reynolds starred in the 1970s classics "Smokey and the Bandit," "Hooper," and "The End," making their onscreen chemistry evident time and time again. Of course, there was more than just acting involved. Field felt the spark the minute she laid eyes on Reynolds on the set of "Smokey and the Bandit," she told "Good Morning America" in September 2018, days after Reynolds died of a heart attack at age 82. "We had known each other about three days, four days at that point, she said. "It was instantaneous, and four days felt like four years."
Field and Reynolds date between 1976 and 1980, coinciding with the release of "Smokey and the Bandit II." They continued to see each other off and on following their highly publicized breakup, according to a 1981 New York Times profile of Reynolds. But by 1982, they were done. That year, Reynolds began dating actor Loni Anderson, whom he married in 1988, People reported. Field also moved on after her romance with Reynolds, tying the knot with producer Alan Greisman in 1982, according to The Associated Press.
Neither marriage would last very long, with Reynolds and Field both divorcing their respective spouses in 1994. Despite the changed relationship status happening around the same time, Reynolds and Field never rekindled their romance — though "The Longest Yard" star declared his love for Field in a 2015 interview with Vanity Fair. However, Field's recollection of their relationship is much more complicated.
Sally Field's relationship with Burt Reynolds was 'hurtful'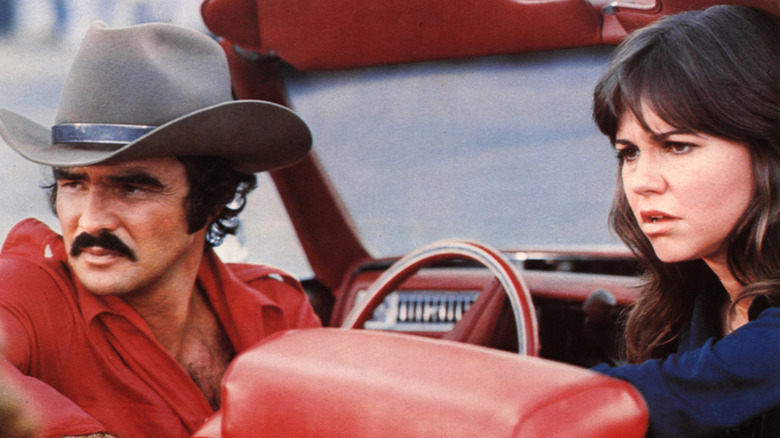 United Archives/Getty Images
In her September 2018 memoir "In Pieces," which came out mere days after Burt Reynolds's death, Sally Field painted a portrait of their relationship that contrasted with how the media depicted them throughout the late 1970s. "[It was] confusing and complicated, and not without loving and caring, but really complicated and hurtful to me," she told The New York Times upon the book's release. Reynolds was a controlling man who often expected Field to prioritize his career and needs over her own. "I eliminated most of me, becoming a familiar, shadowy version of myself, locked behind my eyes, unable to speak," she wrote (via The New York Times). 
Field described Reynolds's outrage when she accepted the lead part in "Norma Rae," the 1979 Martin Ritt film that earned the actor her first Academy Award for best actress. In Reynolds's eyes, the character was nothing more than a "whore." However, Field often fell for Reynold's controlling tactics, trying too hard to be what he wanted her to be. "I stopped existing. I dressed for him, looked for him, walked for him," she told Closer Weekly.
With the benefit of hindsight, Field concluded her relationship with Reynolds constituted an attempt at fixing the one she had with her stepfather, whom Field accused of repeatedly abusing her throughout childhood in her memoir. "I was somehow exorcising something that needed to be exorcised," she told the NYT. "I was trying to make it work this time."
If you or anyone you know has been a victim of sexual assault, help is available. Visit the Rape, Abuse & Incest National Network website or contact RAINN's National Helpline at 1-800-656-HOPE (4673).
Burt Reynolds admitted the end of the relationship was his fault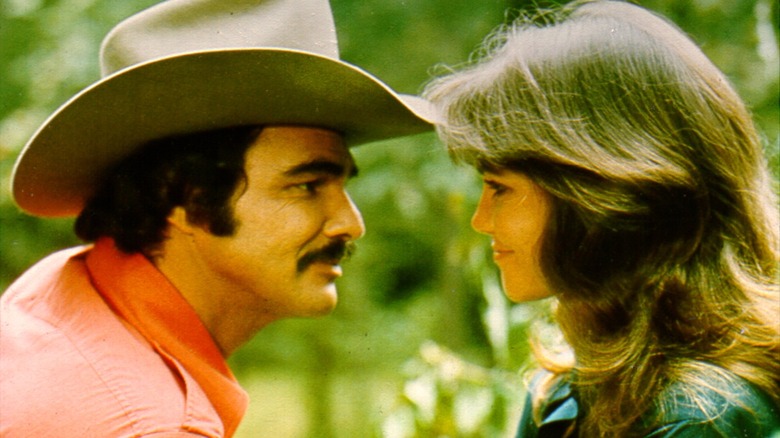 Michael Ochs Archives/Getty Images
Burt Reynolds regretted how his relationship with Sally Field ended, he told Vanity Fair. "I miss her terribly," he said. "Even now, it's hard on me." Reynolds also knew where most of the blame for it fell. "I don't know why I was so stupid. Men are like that, you know. You find the perfect person, and then you do everything you can to screw it up," he added, referring to Field as the "love of my life."
Field opted to issue no public statement at the time. "I have no response, really, and any response I would have would belong to him," she told People. But Field became more vocal about how she felt about Reynolds after he died. "I was always flattered that he said that," Field told "Good Morning America" anchor Diane Sawyer in 2018. "But he was a complicated man."
Despite her nuanced take on their time together, Field also remembers the positive that came from it. "There are times in your life that are so indelible, they never fade away," she told Insider in a statement following news of his death. "They stay alive, even 40 years later." Field also noted that the relationship would always be an important part of her life. "My years with Burt never leave my mind," she added. "He will be in my history and my heart, for as long as I live. Rest, Buddy."