Rapper Young Dolph Critically Wounded After Hollywood Shooting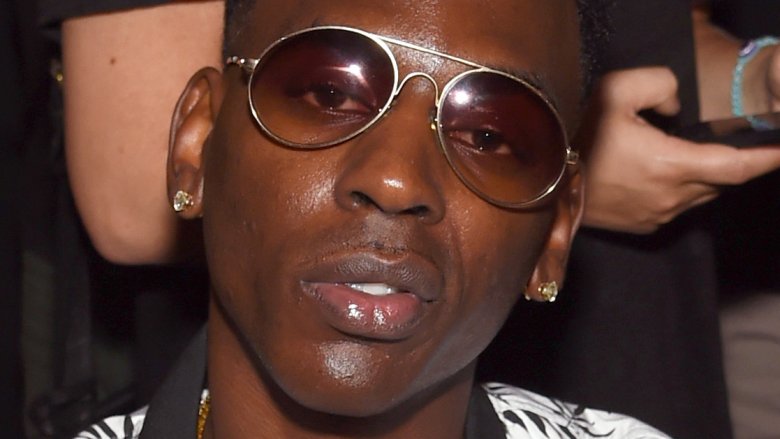 Getty Images
The 32-year-old was rushed to the hospital on Tuesday, Sept. 26, 2017.
The Los Angeles Times reports that Young Dolph (real name Adolph Thornton, Jr.) was shot outside of the Loews Hollywood hotel. According to the paper, Dolph had engaged in a physical altercation with three men. After reportedly falling to the ground, Dolph was then shot several times by one of the men. Dolph then managed to run into a nearby store.
Two men reportedly ran off after the shooting. The third got into a gold Cadillac Escalade and drove to a gas station, soon leaving the vehicle to flee on foot. One man has been detained by the Los Angeles Police Department, though it's unclear if he was one of three men initially described.
Dolph was taken to a hospital, where his condition was listed as critical. However, he's expected to survive his injuries.
According to TMZ, rapper Yo Gotti may have been involved in the incident, as he was also staying at the Loews Hotel.
As Page Six notes, this, unfortunately, isn't Dolph's first experience in a shooting. In February 2017, while he was in Charlotte, N.C., his SUV, along with other nearby vehicles and houses, had been fired at. Police later uncovered over 100 shell casings at the scene. Rapper Blac Youngsta, who'd been signed by Yo Gotti, later surrendered to the police, TMZ reported.