Megan Fox Reveals An Unexpected Insecurity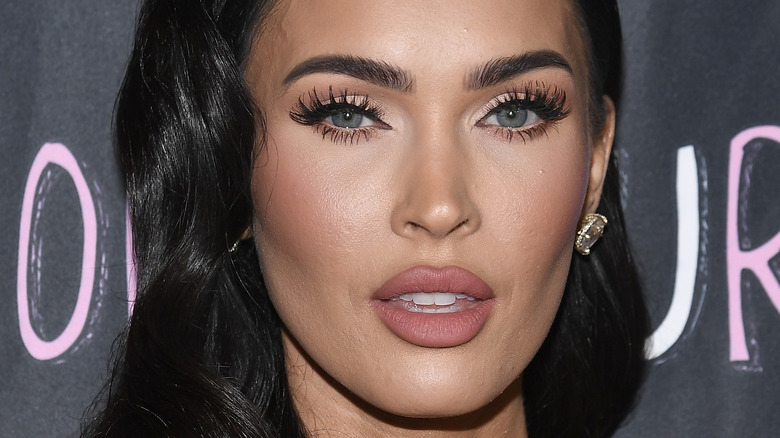 Kevork Djansezian/Getty Images
Earlier in her career, Megan Fox took umbrage with certain people trying to pigeonhole her into a traditional Hollywood look. "I resent people trying to tell me how to look, or act, or speak. I'm much better about it now," she told Who What Wear in 2021 while discussing the evolution of her style over the years. The "Jennifer's Body" star said that certain stylists and publicists did not know how to play up her strengths. "People were trying to hide me and make me less sexy so that I could be taken more seriously. And I don't give a single f**k about that," Fox added.
The "Transformers" actor rose to prominence along with the action franchise, but she initially struggled with the added attention from fans and the media. Fox may have appeared self-assured on the red carpet, but she did not always feel that way internally. "I'm really insecure about everything," she told Rolling Stone in 2009. She admitted to being satisfied with a couple physical attributes. "My hair is good. The color of my eyes is good, obviously. I'm too short. But overall, I'm not super excited about the whole thing," Fox said about her appearance.
The following January, Fox spoke more about her confidence issues. "I'm very confident in how I project my personality. But in terms of how I look, I'm completely, hysterically insecure," she told Cosmopolitan. There is one surprisingly specific physical quality that Fox is still insecure about.
Why Megan Fox rarely wears her hair up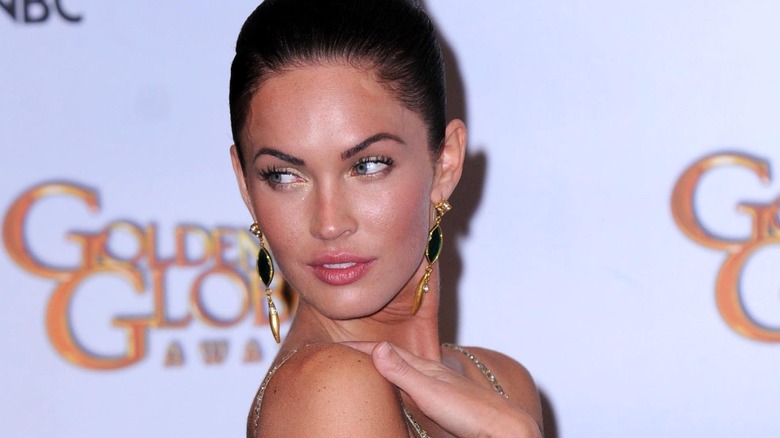 s_bukley/Shutterstock
Megan Fox posted three snaps to Instagram on May 24 with her hair woven in a tight bun with her bangs styled to the side, as she sported a turquoise number that nearly matched her famously bright eyes. In the caption, the "Till Death" star mentioned why she rarely styled her hair in that fashion. "I never wear my hair up because my head is the size of a tiny edamame bean but this happened and we're all okay. Baby steps," Fox playfully wrote. The first photo in the post was a closeup of the actor's face, as the second and third shots showed off the glimmering outfit as Fox posed next to curtains, and on top of a bed.
Even though Fox proclaimed to feel self-conscious about the shape of her head, fans in the comment section were quick to give her a confidence boost. "I'm loling over the tiny edamame bean reference lol! You are beautiful!!!!" one follower replied. "Stop it! Your head does not look like and edamame bean," another added. One fan believed Fox was doing herself a disservice by typically wearing her hair down. "You look beautiful, you should wear more hairstyles like that," they commented.
Despite her seemingly glamorous life, Fox revealed her personal physical attributes she disliked extended well beyond the size of her head. "Yeah, I have body dysmorphia. I have a lot of deep insecurities," she said in an interview with British GQ Style in 2021.