Miley Cyrus Reveals The Moment She Stopped Wanting To Be Hannah Montana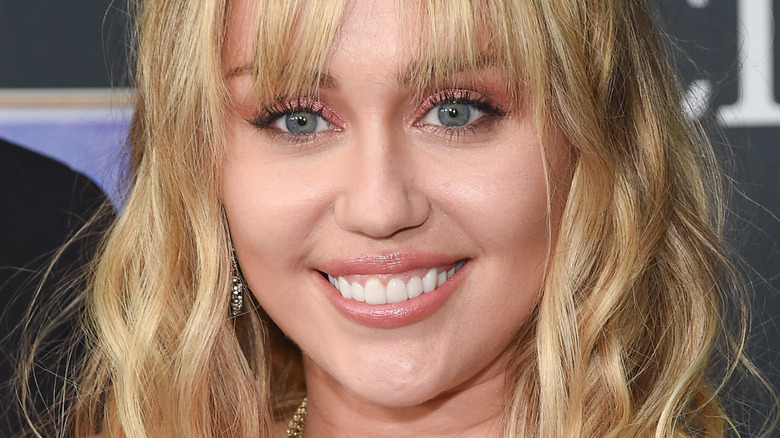 DFree/Shutterstock
Millennials watched Miley Cyrus grow up on Disney Channel, and it's hard to believe she launched her career more than 15 years ago. Cyrus rose to fame with her portrayal of "Hannah Montana," an undercover teen pop star intent on living a normal life. Though "Hannah Montana" broke ratings records at the time, it was Cyrus' powerhouse vocals that stole the show and sparked her singing career. With two Grammy nominations, one Billboard music award, and countless more accolades under her belt, the "Midnight Sky" singer has come a long way since her Disney Channel days. But Cyrus owes a lot to her blonde doppelgänger, so why has she been so eager to distance herself from "Hannah Montana" in later years?
Maybe it has to do with Cyrus feeling pressured to be a squeaky-clean spokesperson years ago. "Some of my audience was so attached to a character, which wasn't me," she revealed on "The Howard Stern Show" in 2020. "So, then that does a lot of psychological stuff, where it's like, 'Am I valuable as myself?'" Cyrus also believed "Hannah Montana" perpetuated harmful beauty standards, telling Marie Claire that the experience led to body dysmorphia issues. "[Being a pop star means] you have to be blonde, and you have to have long hair, and you have to put on some glittery tight thing,'" she explained. It's therefore unsurprising that Cyrus was ready long ago to shed her glam blonde wig.
Miley Cyrus wanted to ditch Hannah Montana when she hit this milestone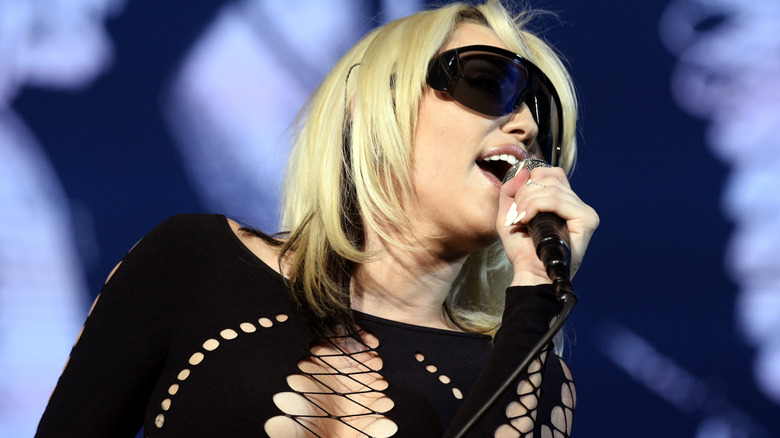 Guillermo Legaria/Getty Images
Playing a child star made sense when Miley Cyrus was young, but by the time she turned 18, she wanted to put "Hannah Montana" away for good. In 2019, Cyrus told Elle that she broke from her squeaky-clean image "once I was 18 because it felt ridiculous. The minute I had sex, I was kind of like, I can't put the f***ing wig on again. It got weird. It just felt like ... I was grown up." She further shared an anecdote about seeing Peter Pan smoke a cigarette backstage at Disneyland, and immediately identified with the image. "I was like, 'That's me. That's the kind of dreams I'm crushing," Cyrus told Elle. "But I'm not a Disney mascot. I'm a person."
Cyrus is far from the only child star to struggle with growing up in the public eye. Fellow Disney star Joe Jonas bashed the network in a 2013 interview with New York Magazine, explaining that the control Disney exerts over its stars only makes them want to move on faster. "Being a part of the Disney thing for so long will make you not want to be this perfect little puppet forever," he said, via The Hollywood Reporter. Clearly, Cyrus went all out to separate herself from Disney, experimenting with everything from racier outfits to drug use. It's fair to say that she has since hit the entertainment industry with the force of a "Wrecking Ball!"