Jeremy Renner Quietly Works A Regular Job Today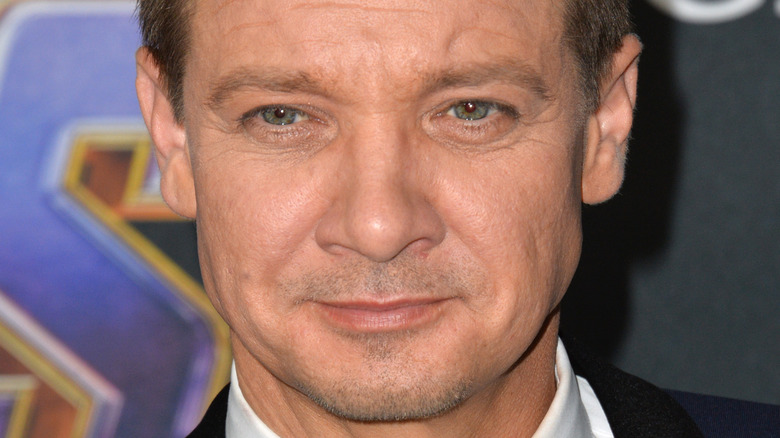 Featureflash Photo Agency/Shutterstock
Marvel fans know by now that Jeremy Renner hits his mark. Renner is perhaps best known as comic book fan's favorite superhero archer. But outside of assembling with the Avengers, Renner's career has alternated between action hero roles, like "Mission Impossible," or intense dramas like the television series "Mayor of Kingstown."
In fact, Renner didn't even score his first major hit, "The Hurt Locker," until two decades into his career. In 2014 he told LA Times, "It was like you're playing baseball your whole life and then you suddenly get on a team and go to the World Series. All of a sudden I was 'the new guy in town' after being here 20 years. I was like, 'That's fine by me, I'll be the new guy.'"
During the Oscar push for that film, Renner admitted to Robb Report he slept in a house without running water or heat. "During that Academy Awards push, the house was almost done, but it still didn't have running water or heat. I was sleeping in a tent on hardwood floors to keep the dust off me." So how did Renner stay afloat before and after hitting the big time? This actor quietly works a normal job as his side hustle between the superheroics.
Jeremy Renner opens up about his side hustle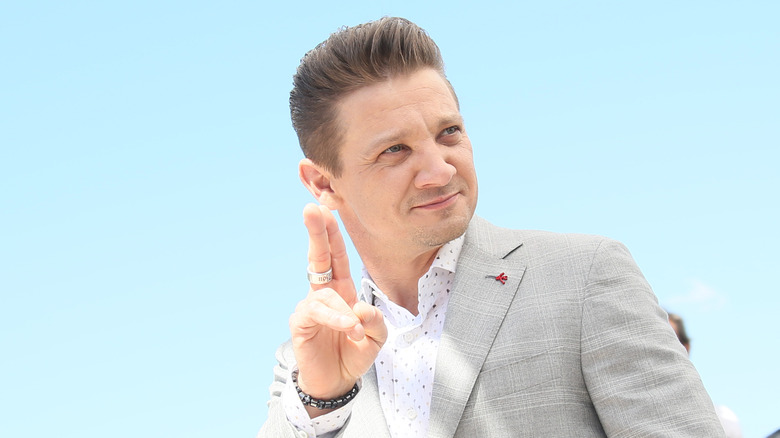 Denis Makarenko/Shutterstock
When he's not donning tuxedos at the latest awards show, Jeremy Renner spends his time renovating and flipping houses. In fact, Renner over the years has become something of a pro in the real estate market. According to Yahoo News, Renner ended up selling one of his houses for almost four times the price he bought it for.
In an interview with The Wrap, Renner opened up about how his work in real estate helps keep him level-headed in Hollywood. "It's a lot of fun. I dig it, it keeps me grounded. You run into the Beverly Hilton to do 'Extra,' and then you have a meeting here, and then you go to a red carpet ... And between all these things, I'm going to pick out tile. I go back to this dirty job site in a suit so that I can tell the electrician where to put light switches. It's just a little moment of reality."
Renner started buying, fixing, and re-selling houses all the way back in 2002. At the time, he was a struggling actor and only had $200 in his checking account, as he revealed to The Wrap. Working on the action film "S.W.A.T." helped Renner land his first house. He leveraged his contract to secure a loan, and he's been working both gigs ever since.
Jeremy Renner talks about his love for real estate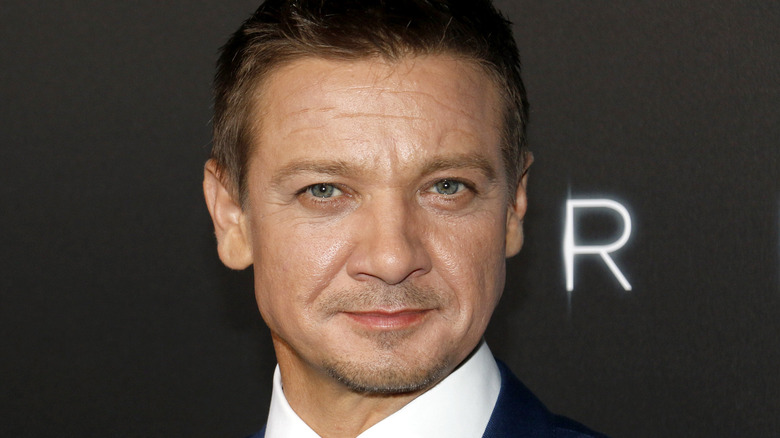 Tinseltown/Shutterstock
Jeremy Renner's passion for real estate is far more than just a hobby. In fact, the Hollywood star weighed if he might hang up his acting career for good and delve directly into real estate. While it may not happen, Renner told the Robb Report he felt good knowing he has several avenues of work.
"I'm lucky in that I feel like I can do a lot of things: Acting, real estate. I'm recording a bunch of music. If I never want to work again as an actor, I can do that. That's a good feeling," he said. He also compared his two lines of work, home renovation and acting. He said, "Both take a sense of daring and risk." In a 2016 Bloomberg interview, Renner revealed his favorite thing about houses and his side hustle. "There's a lot of great old architecture out there. You just have to reimagine it with today's living standards."
Renner's love for renovating houses and his professional success means he can spoil his loved ones, too. Back in 2020, Renner surprised his mother with the condo of her dreams when he transformed her outdated home into something more modern. As he told Yahoo News in 2009, "It just kept growing and growing. And now, 12 houses later, I make more money doing that than I do as an actor."