Hugh Hefner Dead At 91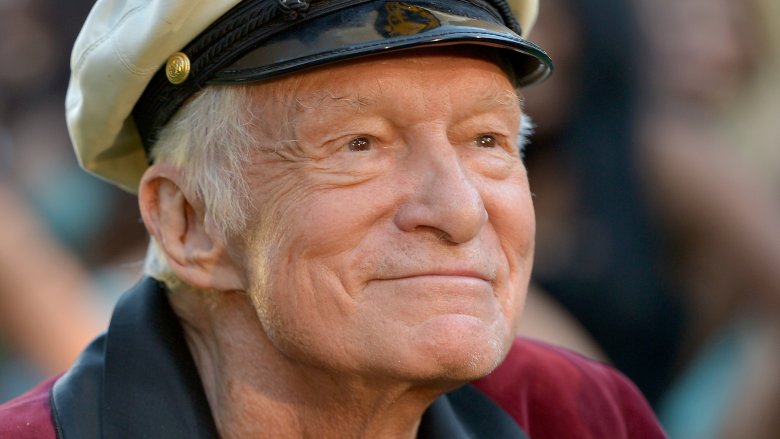 Getty Images
Hugh Hefner, the legendary and controversial founder of Playboy magazine, died on Wednesday, Sept. 27, 2017, a rep for the media mogul confirmed in a statement to People.
"Hugh M. Hefner, the American icon who in 1953 introduced the world to Playboy magazine and built the company into one of the most recognizable American global brands in history, peacefully passed away today from natural causes at his home, The Playboy Mansion, surrounded by loved ones," the statement read.
His son, Cooper, also released a statement to People, saying, "My father lived an exceptional and impactful life as a media and cultural pioneer and a leading voice behind some of the most significant social and cultural movements of our time in advocating free speech, civil rights and sexual freedom. He defined a lifestyle and ethos that lie at the heart of the Playboy brand, one of the most recognizable and enduring in history. He will be greatly missed by many, including his wife Crystal, my sister Christie and my brothers David and Marston, and all of us at Playboy Enterprises."
As People reported, Playboy launched its first issue in December 1953 with the iconic Marilyn Monroe on the inaugural cover. In the many decades since, the magazine has featured everyone from Goldie Hawn, to Dolly Parton and Barbra Streisand on its cover.
The magazine famously stopped publishing nude photos in 2016 but began again earlier this year, TMZ reported.
In addition to the magazine, Hefner was known for his many relationships, as well as the iconic Playboy Mansion, which he reportedly sold in 2016. He was married three times, and is survived by his wife, Crystal Harris, and four children, daughter Christie and sons David, Marston, and Cooper.
In 2005, Hefner reached a whole new audience through the E! reality series The Girls Next Door, which chronicled the life of his famous girlfriends, including Holly Madison and Kendra Wilkinson.