Belle Gibson, Blogger Who Faked Her Cancer Diagnosis, Receives Massive Fine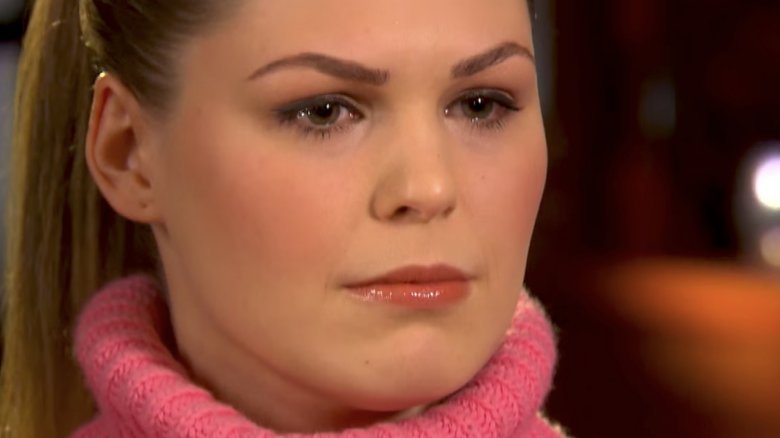 Think this wellness blogger has learned her lesson?
The BBC reports that Belle Gibson has been hit with a hefty fine of $322,000 for misleading conduct. As many may recall, Gibson had previously built a brand around her blog, The Whole Pantry, which led to the development of an app and a cookbook deal with Penguin. However, it soon came to light that her entire career was based on the lie that she'd battled terminal brain cancer with alternative medicine and therapy as well as a diet free of gluten and sugar (via Time).
According to Time, Gibson had reportedly promised to give the proceeds from sales of her app and cookbook (about $330,000) to charity but had allegedly failed to do so, leading to the eventual exposure of all of her lies.
Gibson later confessed to lying about the whole thing in an interview with The Australian Women's Weekly. "No. None of it's true," she told the magazine. "I don't want forgiveness. I just think [speaking out] was the responsible thing to do. Above anything, I would like people to say, 'Okay, she's human.'"
In March 2017, Gibson was found guilty of five breaches of consumer law, the BBC noted. At the time, a judge had thought Gibson had been under "delusions" about her health. However, another judge found that Gibson's "'pitch' overwhelmingly used groups likely to evoke sympathy because of their vulnerabilities — young girls, asylum seekers, sick children."
Sounds like Gibson may have gotten what she deserved.
While we wait for find out what's next for the disgraced Australian blogger, read up on all of the celebrities who ruined their careers on live TV.