Macklemore Expecting Second Child With Wife Tricia Davis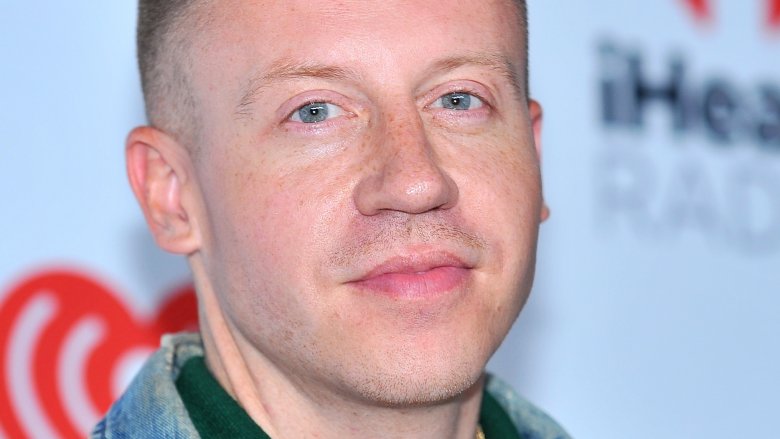 Getty Images
Congrats to the "Marmalade" rapper!
On Thursday, Sept. 28, 2017, Macklemore (real name Ben Haggerty) shared a video on Instagram, revealing some pretty big news—he and wife Tricia Davis are having a baby! The child will be their second. The couple, who married in June 2015, previously welcomed their first child, daughter Sloane Ava Simone Haggerty, in May 2015.
Standing with his family in front of a table with a pink and blue cake, Macklemore tells the camera, "Tricia is pregnant and today we are going to find out the gender of our child." After Macklemore cuts into the cake for the big gender reveal, it's revealed that the cake's inside is white—not blue or pink to indicate the baby's sex. Instead, Macklemore pulls out a paper that reads, "Key Arena Night II."
"We're having... a second night at Key Arena," Macklemore, 34, states, noting that tickets for the Seattle concert go on sale on Friday, Sept. 29.
"Tricia really is pregnant, though," he added at the end of the video.
Congrats again to the happy couple!
While we wait for Macklemore to actually announce the gender of his second child, read up on the strangest celebrity baby announcements ever made.