Why BenDeLaCreme Self-Eliminated From Drag Race All Stars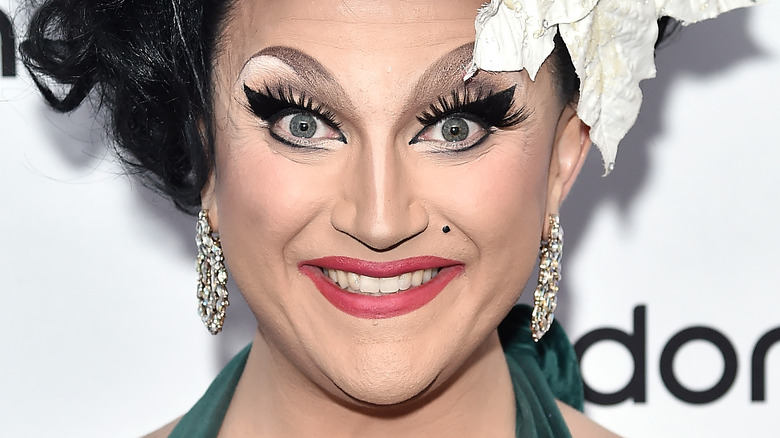 Steven Ferdman/Getty Images
Aside from fierce eleganza looks, fans of "RuPaul's Drag Race" can expect to see some gags when tuning in to an episode. RuPaul, producers, and even the contestants love to shake things up on the competition series and there have been quite a few jaw-dropping moments to prove it. There was Season 9's Valentina opting to keep her face mask on in a lip-sync battle, Willam's sudden disqualification in Season 4, not to mention RuPaul's many double shantays and double sashays.
Although there's been plenty of shocking moments throughout "Drag Race," Season 3 of "All Stars" may take the cake for the most shocking moment in "Drag Race" herstory, thanks to BenDeLaCreme. By Episode 6, the drag queen was on a roll in the competition after having won five out of the season's six challenges and three different lip-sync battles. So when BenDeLaCreme elected to eliminate herself rather than one of her fellow queens, jaws hit the floor. Everyone was understandably shocked when Creme pulled out the lipstick with her own name written on it in Wite-Out — including RuPaul who said, "Actually, I don't know how to take this." Although BenDeLaCreme was at the top of her game when she made her shocking exit, it sounds like she had her reasons.
BenDeLaCreme had many reasons to leave early from Drag Race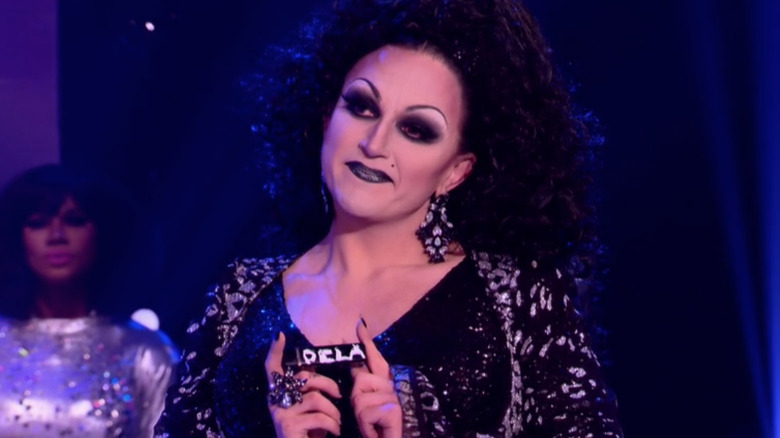 World of Wonder/Paramount+
When BenDeLaCreme decided to eliminate herself in Season 3 of "RuPaul's Drag Race All Stars," fans were gagged. She was (and still is) the only queen in the competition's history to win four challenges back-to-back, so it was nothing less than a shock when she abruptly left. But as it would turn out, the drag queen had several reasons behind her shocking departure.
For starters, it seemed she was uncomfortable sending her fellow queens home, as is "All Stars" policy. Not only did she give Morgan McMichaels a second chance after sending her home in Episode 1, but shortly after her elimination aired, she tweeted, "If you don't like the rules, make your own." BenDeLaCreme has also been open about how other drag queens seem to value the "Drag Race" crown more than her. "I felt the [other competitors'] emotions around how badly they wanted the crown, and I realized I wasn't having the same emotional experience," she said in an interview with Entertainment Weekly. "I'm recognizing that there's a passion toward this specific end that I'm not feeling in this moment." Additionally, BenDeLaCreme was not a fan of the behind-the-scenes drama between the contestants. "I was definitely more focused on just doing drag than I was on the interpersonal stuff, and I think that's reflected in my leaving," she told Vulture.
Despite leaving "All Stars" early, BenDeLaCreme has since been off to bigger and better things.
BenDeLaCreme has been busier than ever since her self-elimination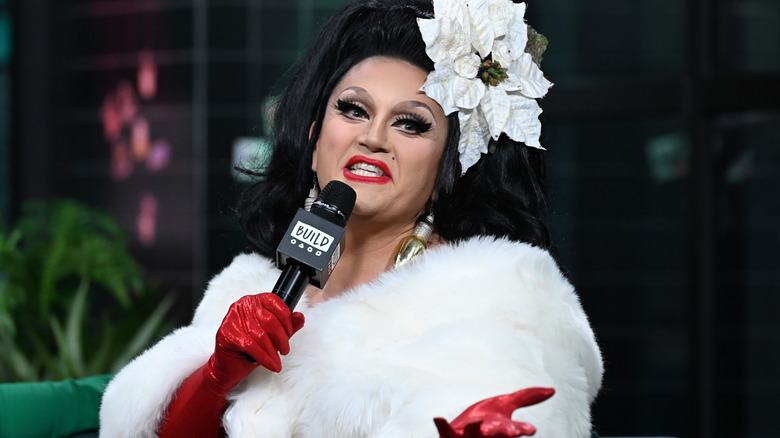 Slaven Vlasic/Getty Images
After leaving "RuPaul's Drag Race All Stars" on such a high, fans may wonder if BenDeLaCreme still stands by her decision to leave of her own free will. But according to DeLa, she has no regrets. When asked by Instinct whether she would do things on "All Stars" the same way again, the drag queen responded, "Abso-freakin-lutely." She added, "That moment turned out to be a catalyst in my life outside the show. I cut ties that had been holding me back for years, I took control of aspects of my business and personal life that I had been too afraid to before. That decision made me feel powerful."
If one thing's for sure, BenDeLaCreme's self-elimination did nothing to slow her career as a performer down, according to her website. After her brief stint on "All Stars," the drag queen teamed up with fellow "Drag Race" alum Jinkx Monsoon to write and produce their Christmas show, "To Jesus, Thanks for Everything! -Jinkx and DeLa" and another holiday show titled, "All I Want for Christmas is Attention." Then the two made a guest appearance in the Kristen Stewart holiday rom-com "Happiest Seasons," which led to Hulu exclusively acquiring the rights to stream "The Jinkx & DeLa Holiday Special," per Entertainment Weekly. Now, BenDeLaCreme is on her own national tour in a show titled, "Ready to be Committed." All in all, life after "All Stars" has treated BenDeLaCreme well. "[It's been] a non-stop rollercoaster fever dream," she told Instinct. "I kind of can't believe my life right now."