Shakira Announces Sad Relationship News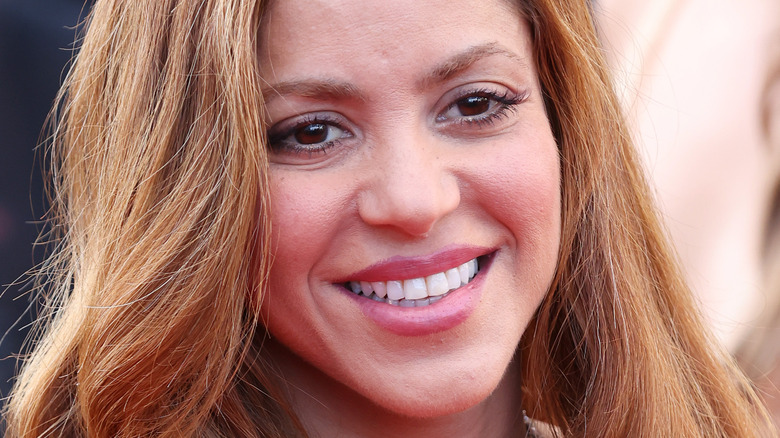 Vittorio Zunino Celotto/Getty Images
Calling it quits! After months of speculation from fans, Shakira and Gerard Piqué have officially announced they are separating. 
Since meeting 12 years ago, the two have been inseparable — until now. After starring in Shakira's song for the 2010 FIFA World Cup, "Waka Waka (This Time for Africa)," the two sparked a whirlwind romance, though one they kept relatively private. It wasn't until a year after the two met — in 2011– that they confirmed their romance, per People. From there, the two kept their relationship to themselves and away from the public eye but shared sweet, intimate moments to reassure fans they were each other's soulmates. For example, the two stole the show after Piqué's soccer team won a huge victory in Barcelona in 2015 and Shakira gave the player a sweet kiss on the field.
From there, the two were steadfast in their relationship and support for one another, even welcoming two sons into the world, Milan and Sasha. With their growing family, and Piqué's commitment to soccer, the couple put down roots in Barcelona, Spain to raise their family. But now, those roots have been shaken as the two have confirmed their separation in a shocking announcement.
Shakira and Gerard Piqué are focusing on the kids amid their split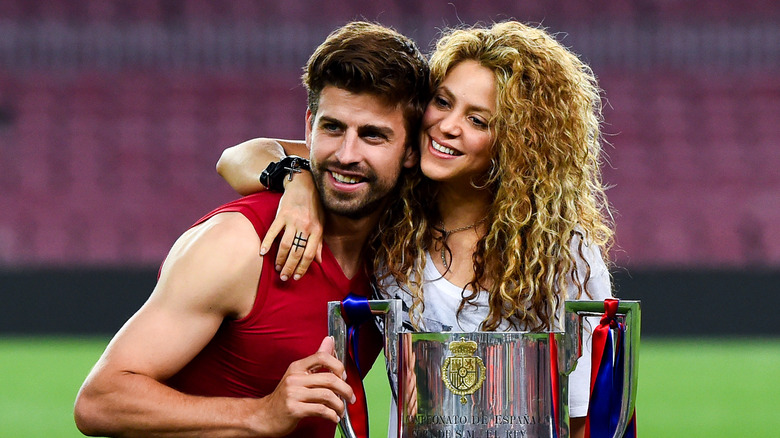 David Ramos/Getty Images
In a joint statement shared on Saturday, June 4, Shakira and Gerard Piqué officially confirmed their separation. Keeping the announcement short, the couple simply stated, "We ask for privacy at this moment for the well-being of our children, who are our maximum priority. Thank you in advance for your understanding and respect," per People.
The pair confirming their separation is directly following a report from Spanish media El Periodico, which released an article on Wednesday, June 1, claiming that Piqué was caught cheating on the singer. The media outlet continued, saying that the two have been living separately in Barcelona for a while. According to the Spanish outlet, Piqué was reportedly seen out partying and was with other women when he was spotted. Fans also reportedly suspected trouble in paradise between the pair when Shakira took to a podcast in February and opened up about what she and Piqué continually fought about, per People.
Though now, amid the confirmation of the split, the two did not address any speculation or reason for their separation. But despite not officially knowing what caused the split, it didn't take long for fans to flock to Shakira's newest release, "Te Felicito," to send their best wishes. Many commented congratulations to Shakira on the song, and some left gentle, supportive reminders to their favorite artist, like "#WeLoveYouShakira."