Disturbing Things Sean Penn Got Away With
Getty Images
Sean Penn is so much more than a two-time Best Actor Academy Award winner. He isn't merely Madonna's temperamental ex-husband, nor is he simply the man who made Jeff Spicoli a lovable stoner in Fast Times at Ridgemont High. Yes, he is Charlize Theron's ex. He is also Robin Wright's former husband. He is also quite the rabble-rouser, as his Rolling Stone interview with Mexican drug kingpin El Chapo proves. But that's not the only time Penn has done something that made us go, "What in the actual hell is he thinking?" Penn is politically active and incredibly vocal...and he has done some things that are highly questionable, dangerous, and kind of disturbing. He's also gotten away with all of it.
El Chapo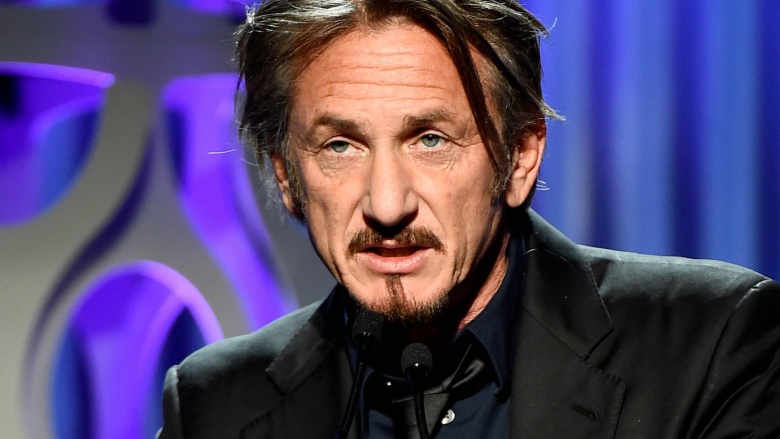 Getty Images
Where to start with this one? The actor interviewed El Chapo while the Mexican kingpin was a fugitive and on the run. Penn's published story was a labyrinth of what happened in order to secure the "interview" more than it was about the "interview" itself. One can't help but question how much of his story can be verified. Journalists tape their interviews for this purpose and he was unable to do that, since El Chapo eventually answered questions via a video. So we are forced to rely on Penn's narrative and his bias. At the end of the day, he was interviewing a fugitive with quite a record. Some think that makes him complicit or aiding and abetting a wanted criminal.
He sued Lee Daniels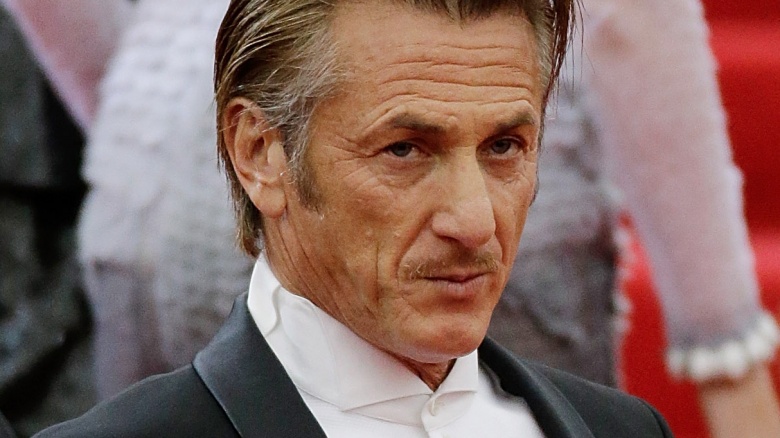 Getty Images
Penn filed a $10 million defamation suit against The Butler director Lee Daniels. Daniels apparently had compared Penn to Empire's Terrence Howard in an interview with The Hollywood Reporter. Penn was livid and believed that it was a defamatory statement that suggested he abused women.
Penn versus the paps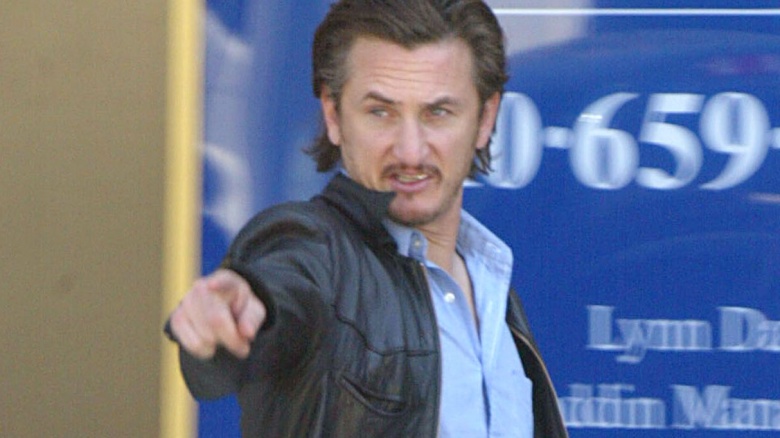 Getty Images
The actor is notoriously volatile when it comes to paparazzi. He went nuts when a paparazzo followed him while out and about in L.A. In fact, he karate kicked the shutterbug. According to Complex, there is also an enduring Hollywood legend about Penn finding a snapper hiding in his hotel room in China, at which point he held the photographer over the ninth floor balcony. Rumor has it he was arrested, charged with attempted murder, and fled the country. Even if this rumor turns out to be bunk, it's still pretty disturbing that it feels like it could be true based on his reputation.
That "green card" comment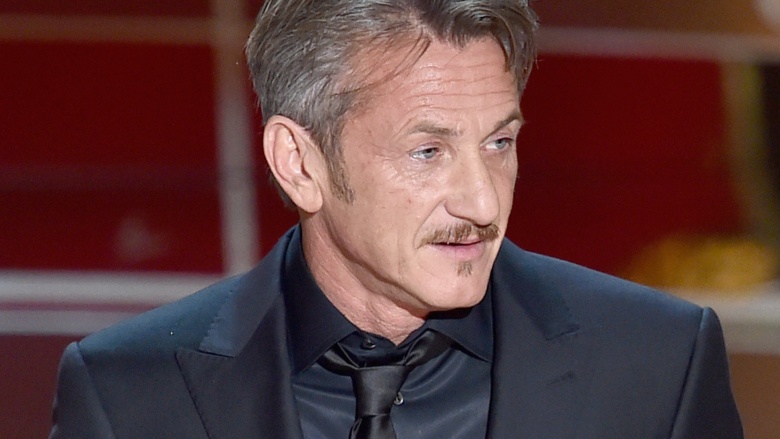 Getty Images
While presenting the Best Picture Award for Birdman at the 2015 Oscars, Penn made a joke, saying "Who gave this son of a bitch his green card?," referring to Mexican director Alejandro González Iñárritu. Many felt the joke was distasteful. But the two worked together on 21 Grams and remain close. Iñárritu stated that he was not offended by the comment, and according to the AP, he admitted to making equally harsh jokes about Penn in private. For his part, Penn refused to apologize for an inside joke made in an outward forum.
Politricks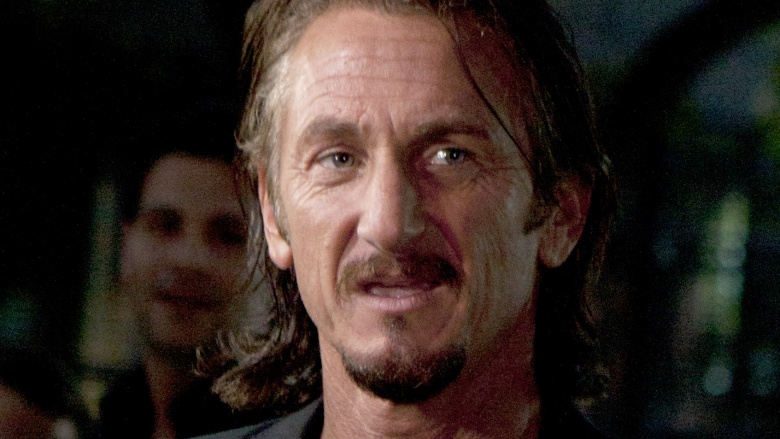 Getty Images
Penn met with Venezuelan president Hugo Chavez, who had notoriously frosty relations with President Bush, in 2006. As The Guardian noted, Penn said that any journalists that referred to Chavez as "a dictator" should go be incarcerated. "Every day, this elected leader is called a dictator here, and we just accept it, and accept it. And this is mainstream media. There should be a bar by which one goes to prison for these kinds of lies." Oof.