Inside Elizabeth Vargas' Messy Divorce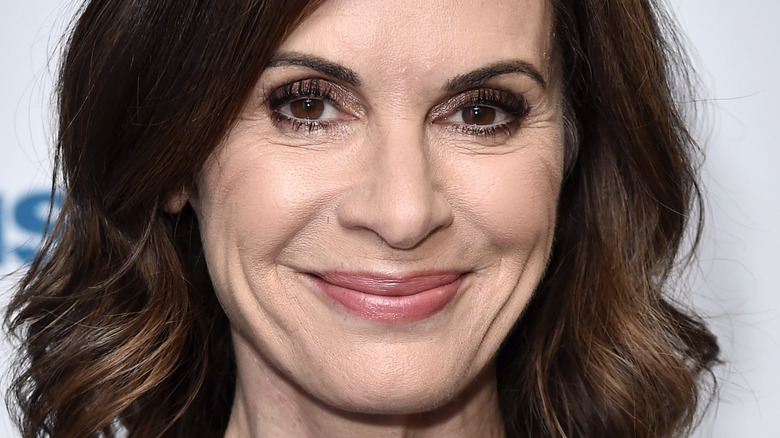 Steven Ferdman/Getty Images
Elizabeth Vargas wasn't ready for when the news anchor became the breaking news. Vargas, a well-known television personality, was a staple on ABC News — co-anchoring "World News Tonight" and "20/20," per the Milken Institute. But despite having it all together on camera in front of millions of Americans every night, Vargas was struggling in her personal life – despite not even recognizing it herself.
Vargas was an alcoholic, a truth that she would not come to terms with until 2016. Her drinking stemmed from her anxious childhood and first job as a local news reporter where she lacked confidence in her abilities as a young journalist. Those feelings only compounded. And when Vargas would meet up with her coworkers after work, she realized that drinking took all the anxiety away, Vargas told ABC News. Eventually, what was once a way for Vargas to relax became a dependency.
It was her husband, singer-songwriter Marc Cohn, most known for his song "Walking In Memphis," who encouraged Vargas to seek treatment. The two married in 2002 and had two children together. But when Vargas' drinking impeded on a family vacation with Cohn and their sons, Vargas admitted herself into rehab. While Cohn encouraged her to seek help for her addiction, what Vargas didn't know was that the one encouraging her to leave for rehab would leave her amid her own struggle.
Elizabeth Vargas' husband filed for divorce while she was in rehab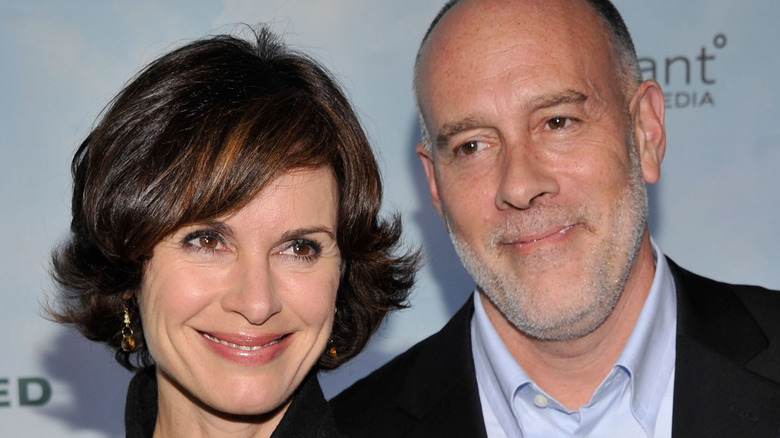 Stephen Lovekin/Getty Images
Elizabeth Vargas told ABC News' Diane Sawyer that her drinking took a toll on her marriage with singer-songwriter Marc Cohn.
"It made all the real problems we needed to discuss and work through frivolous in comparison," Vargas said. "You know, 'What do you want to talk about? Why don't you ask me about how my day is' or 'Why don't you support me more?' when [it's] 'why are you drinking two bottles of chardonnay every night." Vargas said her addiction changed their relationship and what they had to focus on "in a pretty dramatic and destructive way."
But while their relationship hit a rocky patch, it was during Vargas' third stint in rehab that it would all come crashing down. After returning from rehab, Vargas sat down with "Good Morning America" anchor George Stephanopoulos to openly speak about her addiction. Since Cohn was still touring, Vargas had yet to see her husband and had no idea that she would soon be faced with divorce papers. While Vargas had been in rehab, Cohn had hired a lawyer and begun the divorce filings all without her knowledge. Vargas said, "It was brutally difficult. I think anyone can imagine what that felt like," per People. But little did Vargas know, simply filing for divorce wasn't the worst of it.
Allegations Marc Cohn cheated on Elizabeth Vargas were revealed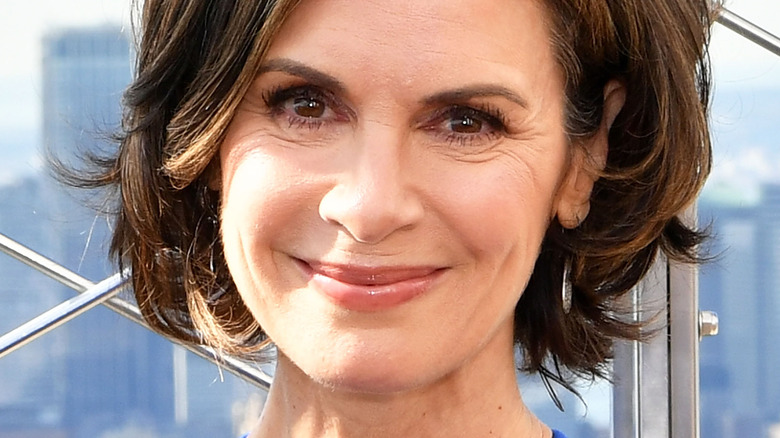 Slaven Vlasic/Getty Images
As if Elizabeth Vargas coming back home from rehab and finding out her husband, Marc Cohn, was leaving her wasn't enough, rumors then circulated of Cohn's affair.
While Vargas was in rehab, Cohn reportedly had a fling with spin instructor Ruth Zukerman. "Marc made out he was an angel, standing by his wife ... But meanwhile, he started an affair with a mutual friend," a source told Page Six at the time. And since Vargas wasn't in town, Cohn wasn't worried about getting caught, as he and Zukerman continued to be seen out and about. Another insider, however, claimed there was nothing to see. "Elizabeth and Marc are separated. Both are legitimately entitled to have dinner with a friend," the source said. "They had one dinner together. There is no affair."
Following the news, Vargas kept to herself, choosing to rely on close friends and focus on her sobriety. During that time, she and Cohn officially divorced and chose to have joint custody of their two kids. In a statement at the time, Cohn told ABC News said that Vargas will always have his support regarding her sobriety, but the two would remain focused on their children. "We both love our children and we will be in each other's lives for the rest of our lives because of these two amazing boys," Vargas told People. "I think we both focus on that."