O.J. Simpson Is Released From Prison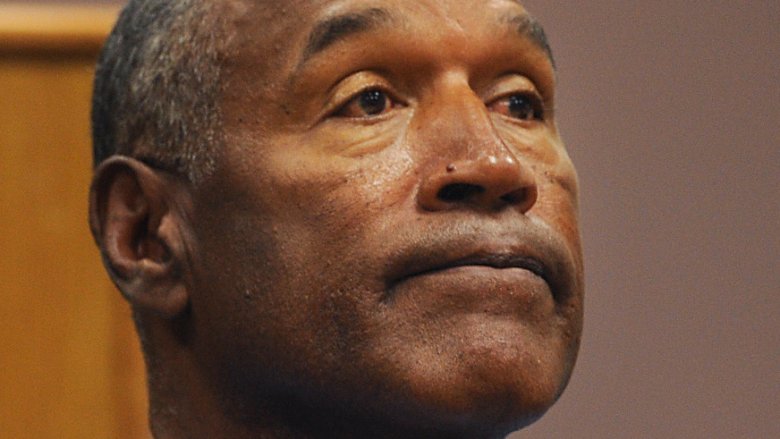 Getty Images
After nine years in prison, O.J. Simpson is a free man.
The former NFL star, who was infamously acquitted of murder charges in the 1995 killings of Nicole Brown Simpson and Ron Goldman, was released just after midnight on Oct.1, 2017, after serving a minimum term of his nine to 33 years for kidnapping and armed robbery in 2007.
"The Nevada Department of Corrections, in an effort to ensure public safety and reduce the potential for incident, released Orenthal James Simpson #1027820, on October 1, 2017, at 12:08 AM from Lovelock Correctional Center," read a statement on the jail's Facebook page.  
A spokesperson for the Nevada Department of Corrections told CNN that the timing of Simpson's release had everything to do with avoiding media attention. "Our biggest concern was our safety and the public's safety and not wanting anybody, paparazzi, to follow him," the spokesperson said. "He left through a big blue door through the front gatehouse and exited quietly. He looked down because he didn't want to be photographed."
Simpson was reportedly picked up by an unidentified driver and is expected to stay in Nevada for the immediate future especially since the state of Florida, where he previously lived, isn't exactly welcoming Simpson with open arms.
"Floridians are well aware of Mr. Simpson's background, his wanton disregard for the lives of others, and of his scofflaw attitude with respect to the heinous acts for which he has been found civilly liable," Bondi said in the letter, according to the New York Post. "Our state should not become a country club for this convicted criminal.
As Nicki Swift previously reported, Simpson was granted parole in July 2017. He faces parole supervision until 2022.