Max Verstappen's F1 Career Might Be Over Sooner Than You Think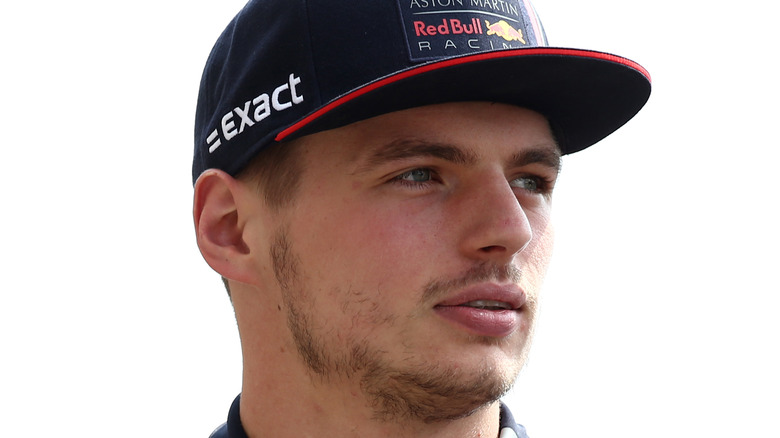 sbonsi/Shutterstock
Max Verstappen made history when he became the youngest racer in Formula 1 at 17 years old. Now, the famous race car driver could make history again. This time, for leaving his career behind after his sponsorship with Red Bull ends in 2028.
Verstappen, the son of former Formula 1 racer Jos Verstappen, hit the ground running — or should we say speeding? — when he joined the Formula 1 family. At 17 years old, Verstappen was the youngest person to race in Formula 1 and, again, the youngest winner in Formula 1 history, per Formula 1.
That racing resume certainly put all eyes on Verstappen, including the eyes of Red Bull Racing. And after Daniil Kvyat, the former lead for Red Bull Racing hit a rough patch in 2016, Red Bull axed Kvyat, they instead chose to give the promising Verstappen a chance. By 2016, Verstappen began working with Red Bull. And Red Bull's gamble paid off. With them, Verstappen became the youngest winner under their guidance, and since then, Verstappen has cemented his place in F1 history. Not only because he plans to continue winning (which we do imagine), but because Verstappen's recent interviews have left fans wondering if he will be leaving the F1 racing world sooner than they thought.
Max Verstappen may leave Formula 1 after 2028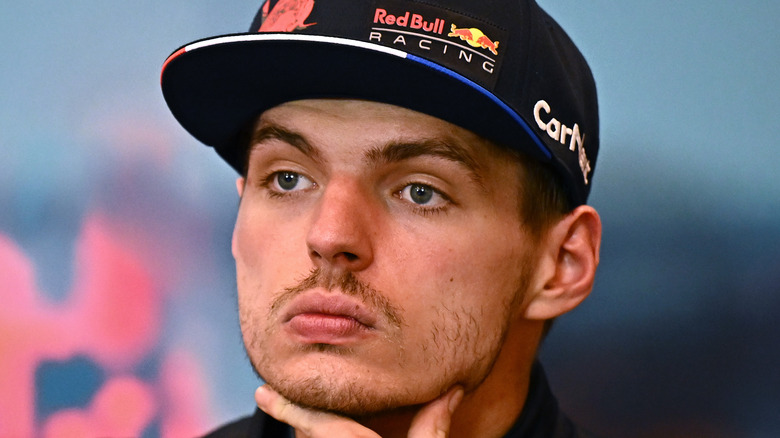 Clive Mason/Getty Images
It seems Max Verstappen will hit 12 years with Red Bull Racing and call it quits. After just announcing a contract extension with the team, Verstappen began hinting at the end of his career.
With the extension, Verstappen is in a deal with Red Bull until 2028 that is reportedly worth around $53 million dollars, per ESPN. The contract extension comes as no surprise to F1 fans, though. After winning the 2021 championship, Verstappen has said he planned to continue working with Red Bull throughout the rest of his career. And that statement might continue to ring true, as Verstappen hinted at ending his career following the expiration of his contract in 2028.
"I am not planning on changing teams. I am happy here and they are happy with me. But I have not made up my mind what I will do after 2028. I might stop," the Dutch racer told the Daily Mail. "I have been in Formula 1 since I was 17. It has been a long time. I have done a lot of seasons in F1. I may want to do different stuff ... I don't know whether I will have peaked or where the drop-off in performance may have occurred," he said. But while the news of an early retirement from Formula 1 was a shock for Verstappen fans, the race car driver did hint that if he were to retire, he wouldn't leave the racing world altogether.
If Max Verstappen retired, he plans to try out other races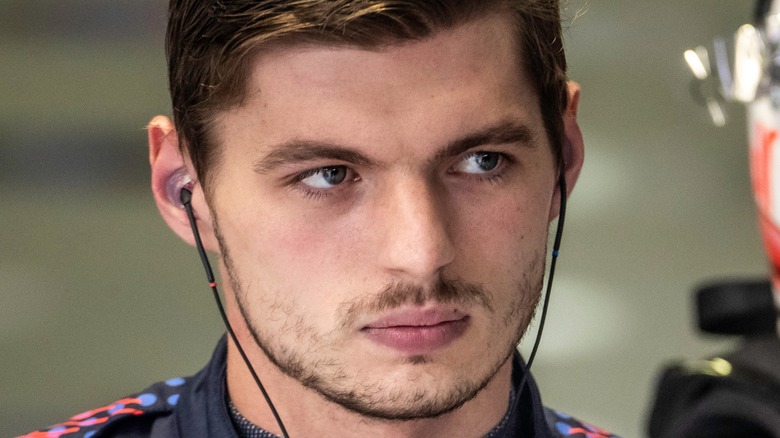 cristiano barni/Shutterstock
In 2028, Verstappen will be 31 years old, and he says he doesn't know what he will want to do at that age — if it's not Formula 1 racing, it could be another. When speaking with the Daily Mail, Verstappen said he would be interested in simply racing on his own accord. A race he knows he won't participate in, though, is the Indy 500.
With the 2022 Indy 500 race in the books, and with Verstappen's retirement rumor, many were speculating if Verstappen has plans to become a triple crown winner. A triple crown in racing consists of winning the Monaco race, the Indy 500 and the Le Mans race, per the Indy Star. Verstappen himself has already won one of the three, but has no plans to take home the trophy in the Indy 500. "I never had the desire to get the triple crown," Verstappen said, per the Indy Star. "I have a lot of respect for what they do, but for me now that I've been in F1 for so long, I don't need to risk my life or get an injury to my legs or anything. It's not worth it anymore." 
While fans won't see the star at the Indy 500, they could see him grace the Le Mans track. "Maybe Le Mans. I like endurance races, so I'll probably do a few," Verstappen said.