What Marina Squerciati Was Doing Before Chicago P.D.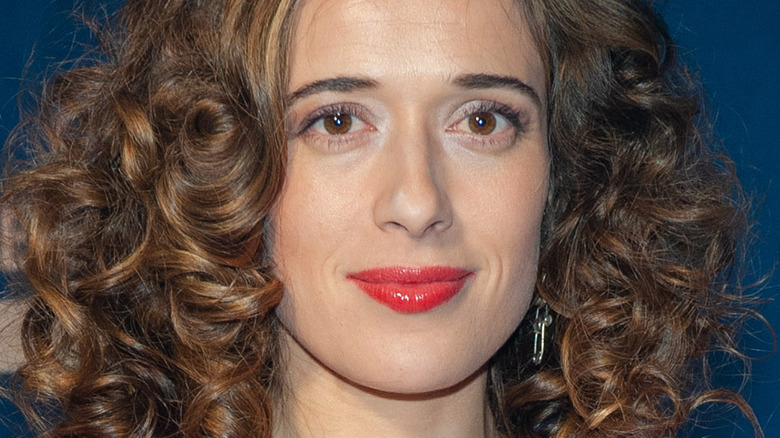 Timothy Hiatt/Getty Images
Actor Marina Squerciati made her "Chicago P.D." debut as Officer Kim Burgess way back in 2014 during the police procedural series' very first episode. But by Season 8 she had an all-new role on the show — that of mom. 
The story goes that while conducting an investigation, Burgess formed a close bond with a little girl by the name of Makayla, who had been abandoned after her mother was brutally murdered. Eventually, Burgess would adopt Makayla. "I found out during the summer — you know everybody sort of calls Rick our showrunner to get the gossip on the season because they're storyboarding the show at that point — um, and he said that I was going to become a mom and I was like 'what?!'" she explained in an interview about the shakeup. "You know it's great as an actor to just have different things to play, different things to do. It's great. It's a new way to attack every episode as well," she added.
But what was Squerciati up to prior to her big break on "Chicago P.D."? The answer probably won't surprise you.
Marina Squerciati was a theater kid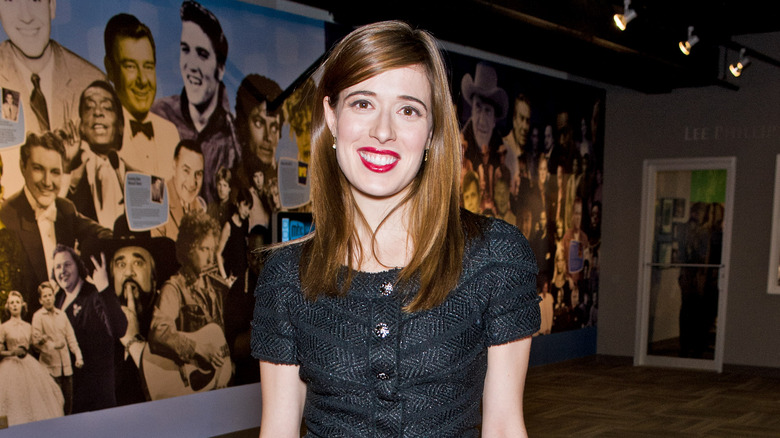 Timothy Hiatt/Getty Images
"Chicago P.D." star Marina Squerciati was a theater kid through and through!
As it turns out, Squerciati got her start in ballet — but quickly learned to pivot. "I studied ballet at The School of The America Ballet for many years," Squerciata told The Imagista about her early life. "I decided I really loved performing but I also liked being able to talk which you can't do as a ballerina on stage. Also, my mom knew I was not going to be a ballerina the first time I tried toe shoes. All the other little girls walked out on their toes and I came out walking on my heels, it was painful," she joked. According to Squerciati's official resume, after making the switch to acting Squerciati scored roles in several off-Broadway shows including "Beauty of the Father," "Manipulation," and "Just in Time." Bravo!
Alas, acting wasn't always all that it was cracked up to be. "There were a couple of years where I almost got every role but didn't get any roles." Still, Squerciati resolved to dig her heels in and stay the course. "There was never a point where I was going to give up ever and I just always knew I was going to act," she maintained. "Every rejection sucks but you have to keep going because I did not want to do anything else. This was it and if I had to have a day job my entire life, I was still always going to act," she declared.
Marina Squerciati misses theater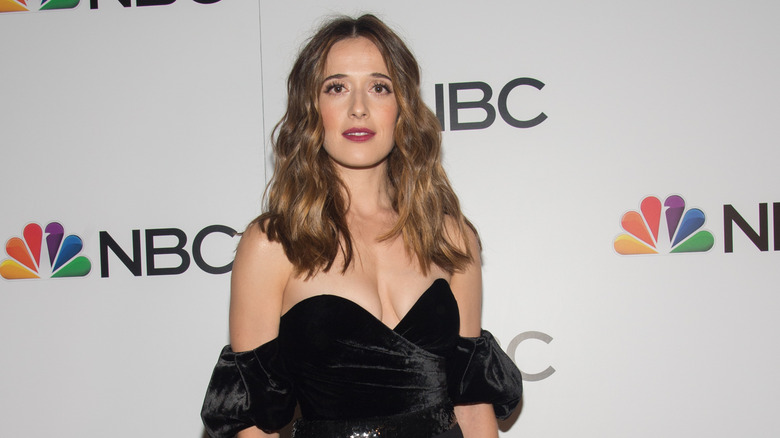 Mark Sagliocco/Getty Images
Fortunately, for Marina Squerciati all of her hard work and resilience paid off as she has carved out an illustrious career for herself.
Prior to her breakout role in "Chicago P.D.," Squerciati snagged acting credits on "Law and Order: Criminal Intent," "The Good Wife," and even the popular teen drama television series "Gossip Girl," per IMDb. Quite the resume, indeed!
Still, there are times when Squerciati finds herself pining to be under the bright lights of theater again. "I love theater and I was an apprentice at a festival called Williamstown so when I started P.D. I had it all planned that I'd get a lead in the hiatus. But it's impossible," she revealed during an interview with Hello! magazine in September 2021. "My whole cast is so amazing and we give so much that we're exhausted, and at the end, we need a break. Plus, it's hard to find a project that fits that six to seven-week window!" she added.