Jason Aldean Reacts To Tragic Las Vegas Shooting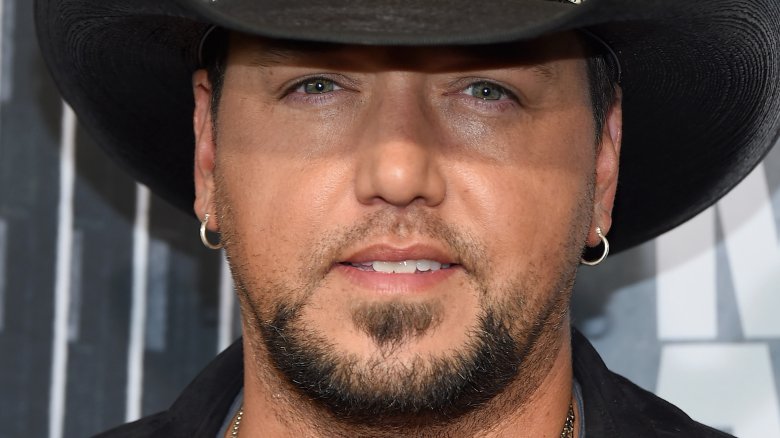 Getty Images
The country music star took to social media to speak to fans after the mass shooting at his show on Sunday, Oct. 1, 2017.
"Tonight has been beyond horrific," Jason Aldean began, sharing an image with the text "Pray for Las Vegas" on Instagram.
"I still dont know what to say but wanted to let everyone know that Me and my Crew are safe. My Thoughts and prayers go out to everyone involved tonight," the 40-year-old continued, "It hurts my heart that this would happen to anyone who was just coming out to enjoy what should have been a fun night. #heartbroken #stopthehate."
As CNN reported, a gunman, later identified as 64-year-old Stephen Paddock, opened fire on the Las Vegas Strip as Aldean performed on the final day of three-day Route 91 Harvest Festival. The tragedy is considered to be the deadliest mass shooting in modern U.S. history, resulting in the deaths of at least 50 people. About 400 others have reportedly been injured.
Other country music stars have also reacted to the news of the shooting on social media. Jake Owen, who was the last act to perform before Aldean took the stage, tweeted, "Praying for everyone here in Vegas. I witnessed the most unimaginable event tonight. We are okay. Others arent. Please pray."
Brad Paisley posted, "Praying for everyone at #HarvestFestival. There are no words right now that suffice."
Martina McBride wrote, "Watching this horrific news from Las Vegas and Route 91 Festival. We played this festival last year. Praying for everyone's safety."
Our thoughts are with the victims of the attack and their loved ones at this time.