The Rare Illness RuPaul's Drag Race Star Willow Pill Lives With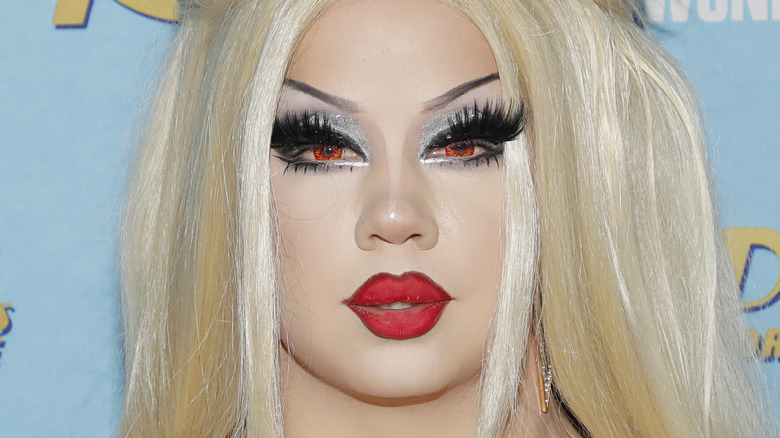 Astrid Stawiarz/Getty Images
Every season a new star is born on "RuPaul's Drag Race," and this year's star goes by the name Willow Pill. The series first aired back in 2009 on the Logo network and brought together nine drag queen contestants for a reality show where each of the queens competed for the top spot, per Paper. Every week there is a new challenge, and contestants have to impress host RuPaul in hopes of making it to end to win the cash prize. For over a decade, viewers have tuned in to the culturally iconic reality show that has served as a platform for drag queens and the LGBTQ+ community to be heard and seen. 
"You see our show, it is so much fun," RuPaul said during an interview on "The Ellen DeGeneres Show." He added, "Watching these kids come into their own, you know, we challenge them to sort of leave behind their old self and become reborn into their new self." 
Season 14 of "RuPaul's Drag Race" just wrapped up, and the show has crowned its winner — Colorado native Willow Pill, per Insider. Pill quickly became a fan-favorite for her sense of humor, artistic looks, and bubbly personality. However, despite her historic win, the reality star is opening up about a rare condition she deals with. 
Willow Pill opens up about living with cystinosis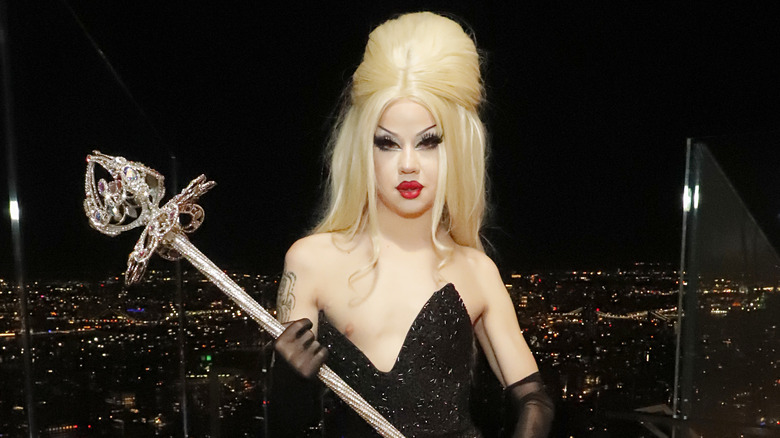 Astrid Stawiarz/Getty Images
During an exclusive interview with People, Willow Pill opened up about her cystinosis diagnosis and the struggles she faces dealing with this lifelong condition. According to the National Kidney Foundation, cystinosis is a rare disease that affects a person's organs, kidneys, tissues, and various parts of the body. "My kidneys went into failure when I was 14, and within a year I was on dialysis and received a transplant from my brother," Pill told People. "But then cystinosis starts to infiltrate other organs as you get older."
This disease ended up affecting more than just Pill's kidney's over time. It had a huge impact on her ability to talk, swallow, drink, and eat. It has also caused her to become visually impaired. "My muscles have started to deteriorate over the last four or five years; they're not as big and strong as they used to be," she added. The reality star has suffered a lot throughout her battle with cystinosis, which has caused a form of medical PTSD. "PTSD can be very, very real in medical patients and it's very difficult," Pill said. "I'm honestly still in the process of kind of working through a lot of trauma that's happened to my body through medicalization."
Despite her traumatizing medical experience, those defining moments actually helped Pill discover more about herself and her identity. 
Willow Pill reveals she's trans femme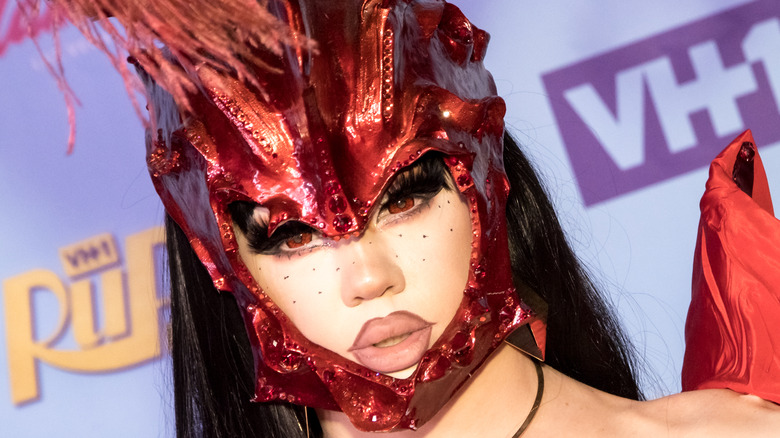 Greg Doherty/Getty Images
Willow Pill is finding happiness through the pain. "As I've gone through the journey of uncovering the amount of medical trauma I had, I realized I was also not happy with my gender," she said during an interview with Entertainment Weekly. The "RuPaul's Drag Race" star shared an emotional post on Instagram about how her gender identity was ultimately affected by her cystinosis and revealed she is trans femme. "It's taken me a long time to come to terms with my transness because so much space has been taken up by my illness," Pill wrote in her caption. 
Pill praised her "RuPaul's Drag Race" castmates for surrounding her with love, which gave her the courage to be open and honest about being trans. The reality star also opened up about having cosmetic surgery last November to appear more feminine and to help reduce some of the effects the cystinosis medication has had on her face. "I'm starting to finally feel bits of happiness with my face and body, and that's a start." 
According to People, Pill now lives in Chicago and is $150,000 richer after being crowned America's Next Drag Superstar. With everything that life has thrown at the queen, she has still managed to make an impact. She told the magazine, "I can honestly say I feel incredibly proud and happy with what happened."