The Real Reason Tom Holland Once Got Kicked Out Of A Bar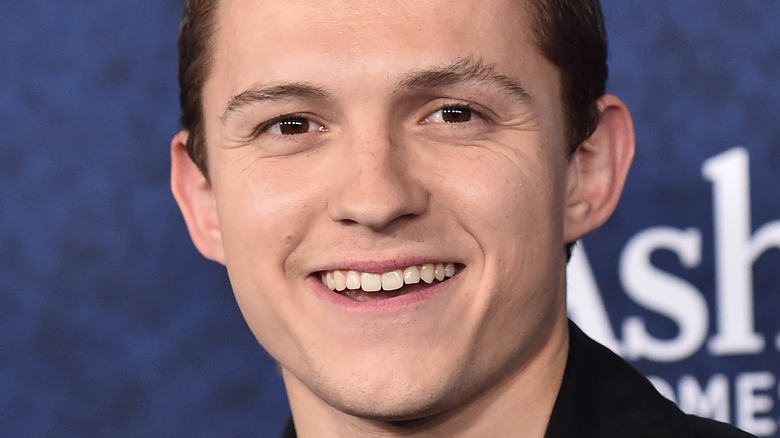 DFree/Shutterstock
Tom Holland is known for his super-heroics, having starred as both the title character in the blockbuster franchise "Spider-Man" and adventurer Nathan Drake in "Uncharted." Those films cast the actor into international fame with a legion of devoted fans. But, the beloved superhero actor has a bit of a bad boy side. Previously, the actor discussed his love of all things alcohol and how he admittedly wanted to cut back on drinking. 
In a 2020 interview with Jimmy Kimmel, Holland said, "I actually said this weekend that I was going to stop drinking for a week. I was going to have a week off, and then literally Monday morning — I've got my own prop — Ryan Reynolds sent me a case of gin. Literally, literally I was like this morning I'm not drinking, the whole week I'm not drinking at all, and then literally the doorbell rang and there was a case of gin from lovely Ryan, so I think we'll have to drink that."
Holland once found himself kicked out of The Chiltern Firehouse, a bar in London. Was Ryan Reynolds secretly to blame? Was it because the actor was too drunk? Here's the real reason the "Spider-Man" star got the boot from the establishment.
Tom Holland was preparing for a role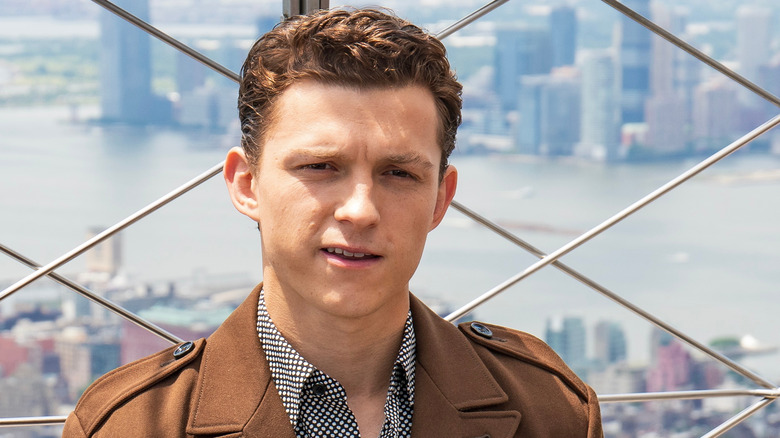 Arturo Holmes/Shutterstock
Tom Holland wasn't a customer when he got kicked out of a bar — he was working behind it. The actor was preparing for the lead role as Nathan Drake in "Uncharted," in which his character goes full Tom Cruise in "Cocktail." Holland previously discussed his commitment to training for the role with GQ. Training included pushing himself physically to prepare for the role, to portray the natural athleticism of Drake. "After the [COVID] lockdown," he explained, "we had five months off, and I just ate and trained and ate and trained."
But it wasn't a high-flying stunt that got Holland in trouble. Instead, the actor decided to go method acting and attend a bartending school to prepare for the role. In an interview with Sirius XM, Holland said, "So I went to a bartending school. I ended up doing a few shifts at this bar in London, which was a lot of fun. I really enjoyed it."
Word quickly spread Holland worked at the bar, so Holland began to attract a number of fans to the establishment. It soon grew into such a spectacle that the bar kicked him out. Fortunately, Holland smoothed things over eventually. "It's a little bit of a rocky relationship at the minute," he admitted on SiriusXM. "I've been giving them a lot of press though. So they just shut up and let me back."
Tom Holland has a lot of unusual skills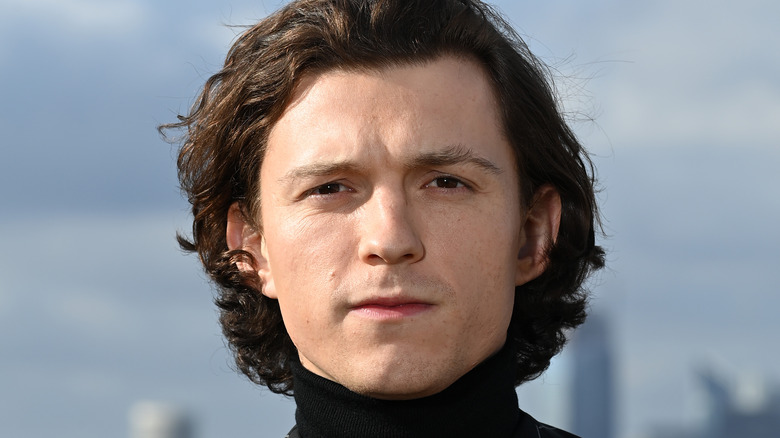 Pascal Le Segretain/Getty Images
While Tom Holland's bartending days seem to be safely behind him, the actor hasn't rested on his laurels when it comes to building his repertoire outside of Hollywood. In fact, Holland has explored a number of unusual skills throughout his life. For instance, he almost ended up being a carpenter instead of an actor. 
"My mom decided to send me to carpentry school, so she packed my bags up and shipped me up to Cardiff in Wales, and I rented a room off this lady and shared a room with her son for like eight weeks," Holland told Jimmy Kimmel in 2019. His carpentry star never got to shine, though, as Holland ended up landing his role as Peter Parker soon after.
Carpentry, bartending, is there anything Holland won't try? In fact, he attended ballet while in school, according to Interview Magazine. "I went to an all-boys school," he shared, "where I played rugby, so ballet wasn't the coolest thing to do." Holland added, "I loved doing ballet." So bartending may just be another item in Holland's long list of skills, but the star will always have an interesting story to tell. Who knows what Holland will get into for the "Uncharted" sequel? Maybe Nathan Drake will take up hula-hooping.