Why David Spade Isn't A Fan Of Neil Patrick Harris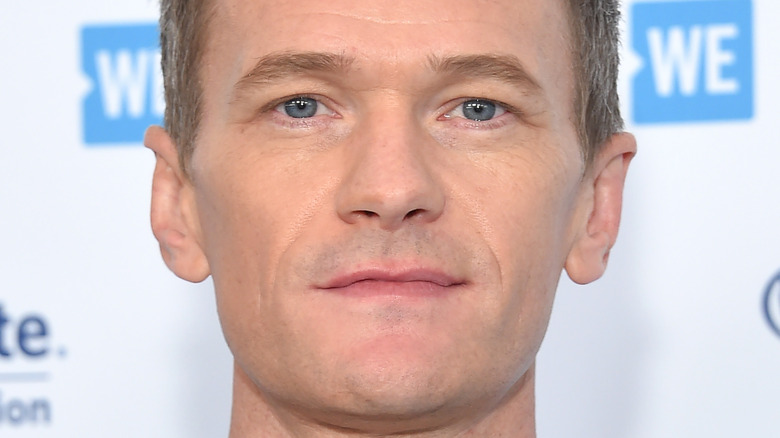 DFree/Shutterstock
Normally, you wouldn't put David Spade and Neil Patrick Harris in the same sentence. In the world of Hollywood, the two actors rarely interact, if at all. For his part, Spade got his start on "Saturday Night Live" before transitioning into films with "SNL" co-star Chris Farley. "Farley and I were always goofing around. He always wanted me to make fun of him because he thought it was so hilarious," Spade told Esquire in April.
Meanwhile, Harris started out as a child star on "Doogie Howser, M.D." before playing everyone's favorite womanizer on "How I Met Your Mother" and a coke-filled exaggeration of himself in the "Harold and Kumar" series. These days you can find him in dramas like "Gone Girl." Harris told The Guardian in 2014, "I've been very fortunate to have lived a myriad of chapters in the last decade."
Since the two operate in different spheres, it may come as a surprise to some that Spade isn't a fan of Harris. The actor even shared his dislike for Harris publicly.
David Spade wasn't a fan of NPH's Oscars jokes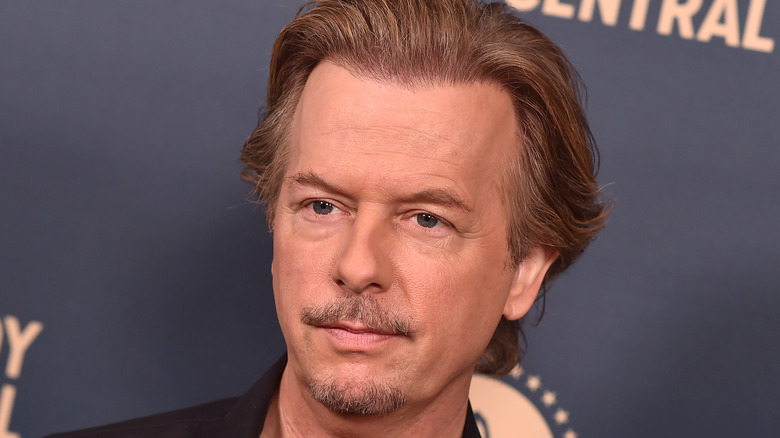 DFree/Shutterstock
So, do Neil Patrick Harris and David Spade have some unknown beef that no one knows about? No, instead, Spade simply isn't a fan of Harris' brand of comedy. Spade joined in on a very public ribbing of Harris after the "How I Met Your Mother" star bombed as host at the Oscars.
Back in 2015, Harris hosted the 87th Academy Awards and it ended up poorly. While nothing quite as explosive as the Will Smith-Chris Rock slap debacle, Harris' performance drew a variety of critical reactions. For instance, The Guardian called the performance "a series of very mediocre jokes."
Spade called out a stunt during the broadcast in which the Oscar predictions were placed in a suitcase and thrown into a locked box. Deciding to get in on the public roasting, Spade tweeted but later deleted (via Uproxx), "If great jokes are in that box somebody open it." After the criticism, Harris officially hung up his hosting duties. Though he's never commented on Spade's remark, Harris has went on record about not hosting the Oscars again. In a 2015 interview with HuffPost, he said, "I don't know that my family nor my soul could take it. It's a beast." So, you can probably count Harris out on hosting future functions. Meanwhile, outside of the now-deleted tweet, Harris and Spade haven't commented on each other publicly.
Neil Patrick Harris draws controversy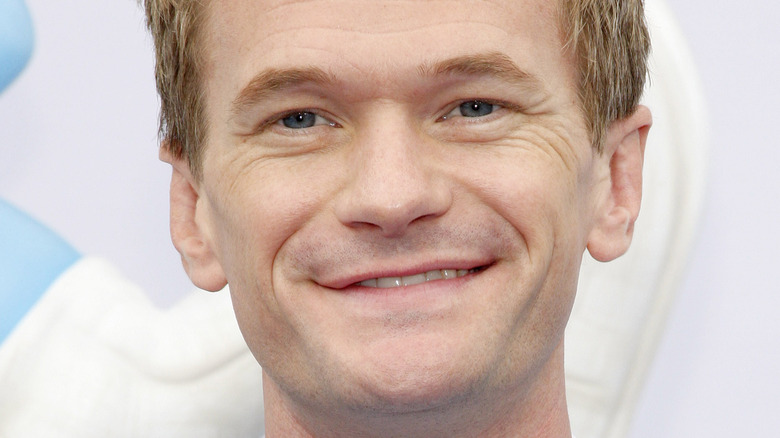 Tinseltown/Shutterstock
Besides David Spade, Neil Patrick Harris has drawn other controversy throughout his career as well. For instance, there's a number of celebrities you can count out of Harris' fan club. For instance, Rachel Bloom took offense after Harris tweeted, "Who is the woman in the top hat backstage at @TheTonyAwards?" about her performance at the 2018 Tony Awards. She replied (via IndieWire), "I'm a big fan of yours. We've met numerous times." Bloom also pointed out that her husband worked with NPH on "How I Met Your Mother."
Meanwhile, Harris also upset actor and director Kevin Smith by commenting on Smith's friend and co-star Jason Mewes. Harris called him a "drugged out mess of a guy" in an interview with Ain't It Cool News. In response, Smith publicly called out Harris over his comments, tweeting (via MovieLine), "Why say something like that? Dude essentially said Mewes isn't an actor. Wow...It's a snobby, reductive diss." 
Fortunately in this case, Harris was able to smooth things over with Smith by publicly apologizing. He tweeted, "Didn't realize the upset my words caused. ... Ignorance on my part." In response, Smith thanked Harris for his apology, "Classy, sir. Appreciate it. I'm sure @JayMewes appreciates it too. Doogie would right something learned about this in his diary. Thx." Given the sometimes public spats with other celebs, it's fair to say not everyone is Harris' fan.