Kesha Opens Up About Eating Disorder Battle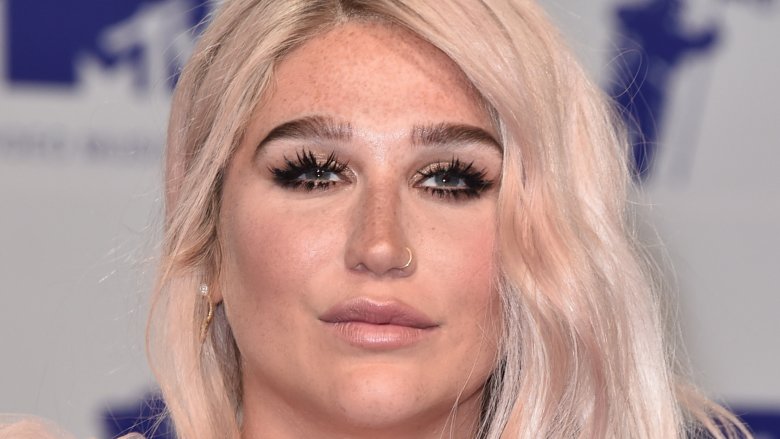 Getty Images
Kesha just got candid about her long battle with an eating disorder.
The "Praying" singer opened up about her "liberation" during her Rolling Stone cover story on Wednesday, Oct. 4, 2017—a move which meant getting healthy and addressing her issues with food. 
"I really just thought I wasn't supposed to eat food," the 30-year-old began. "And then if I ever did, I felt very ashamed, and I would make myself throw up because I'd think, 'Oh, my God, I can't believe I actually did that horrible thing. I'm so ashamed of myself because I don't deserve to eat food." 
As she continued, "I was slowly, slowly starving myself. The worse I got and the sicker I got, the better a lot of people around me were saying that I looked. They would just be like, 'Oh my gosh, keep doing whatever you're doing! You look so beautiful, so stunning.'"
Eventually, it all came to a head. "I just had all this mounting anxiety. And then finally I was like, 'F**k. This. S**t. F**k this s**t. I'm hungry!'" Kesha explained. "I remember just shaking because I was so fed up, so anxious, and I was just mad that I had let myself get to that point." 
After reaching out to her mom, the pop star met with a nutritionist at a rehab facility. "I didn't know how to even eat," the "Tik Tok" singer admitted. "At that point, I'd forgotten how to do it. I just remember crying into a carbohydrate, being like, 'I can't eat it. It's going to make me fat, and if I'm fat, I can't be a singer because pop stars can't eat food — they can't be fat.'"
We're so glad to see Kesha is doing better. As Nicki Swift previously reported, she made her triumphant musical comeback with Rainbow this summer following a four-year hiatus due to her infamous legal battle with Sony producer Dr. Luke, whom she's accused of sexual assault and physical and emotional abuse. As the "Learn to Let Go" singer told Good Morning America, "I think this record has quite literally saved my life."